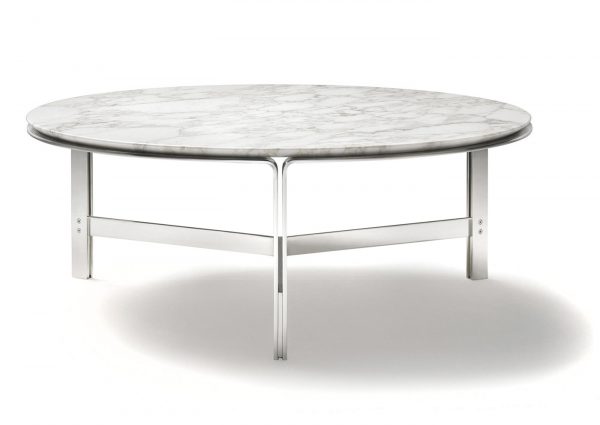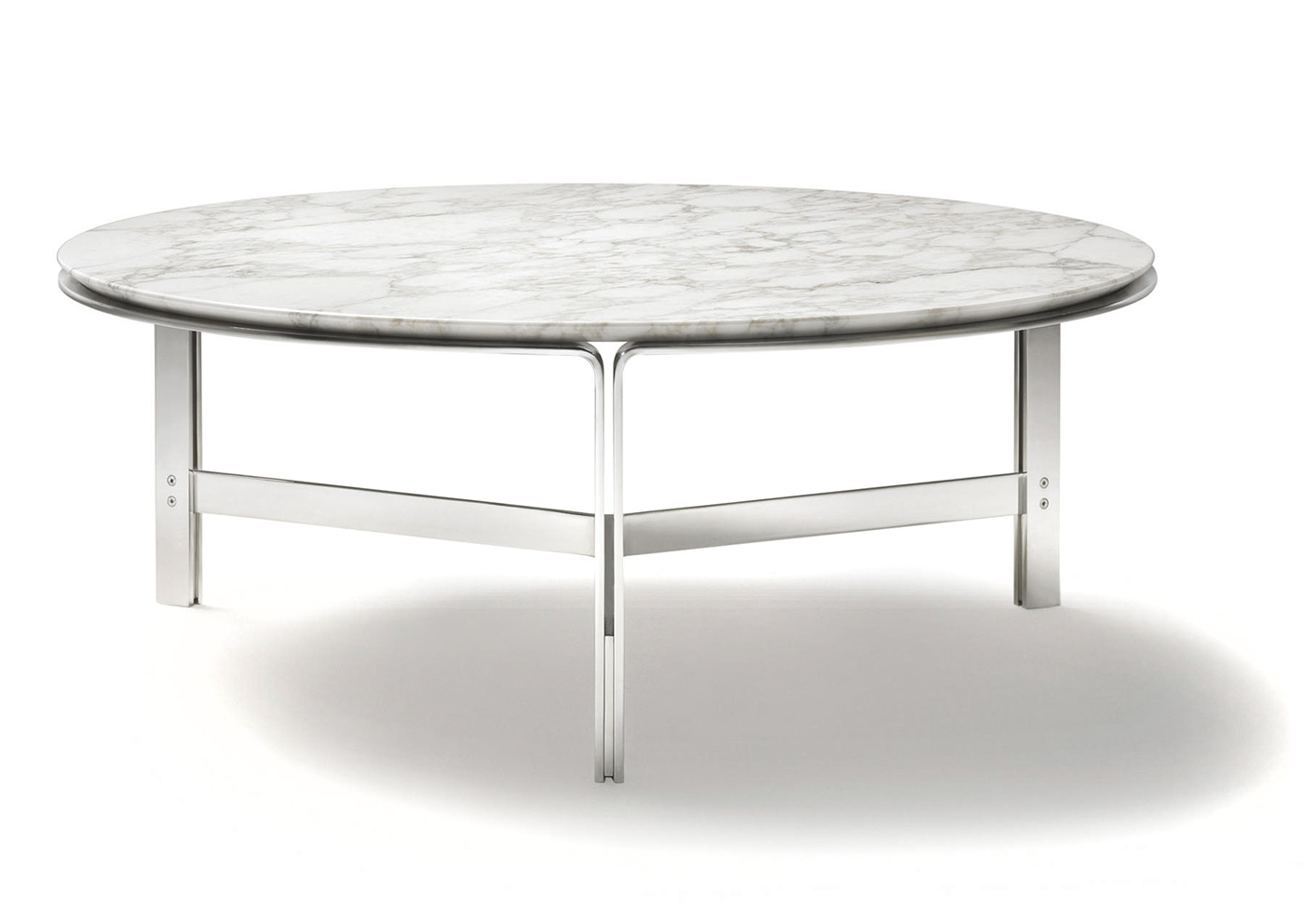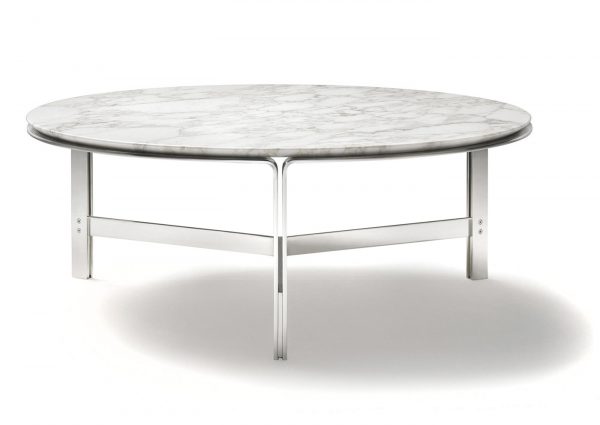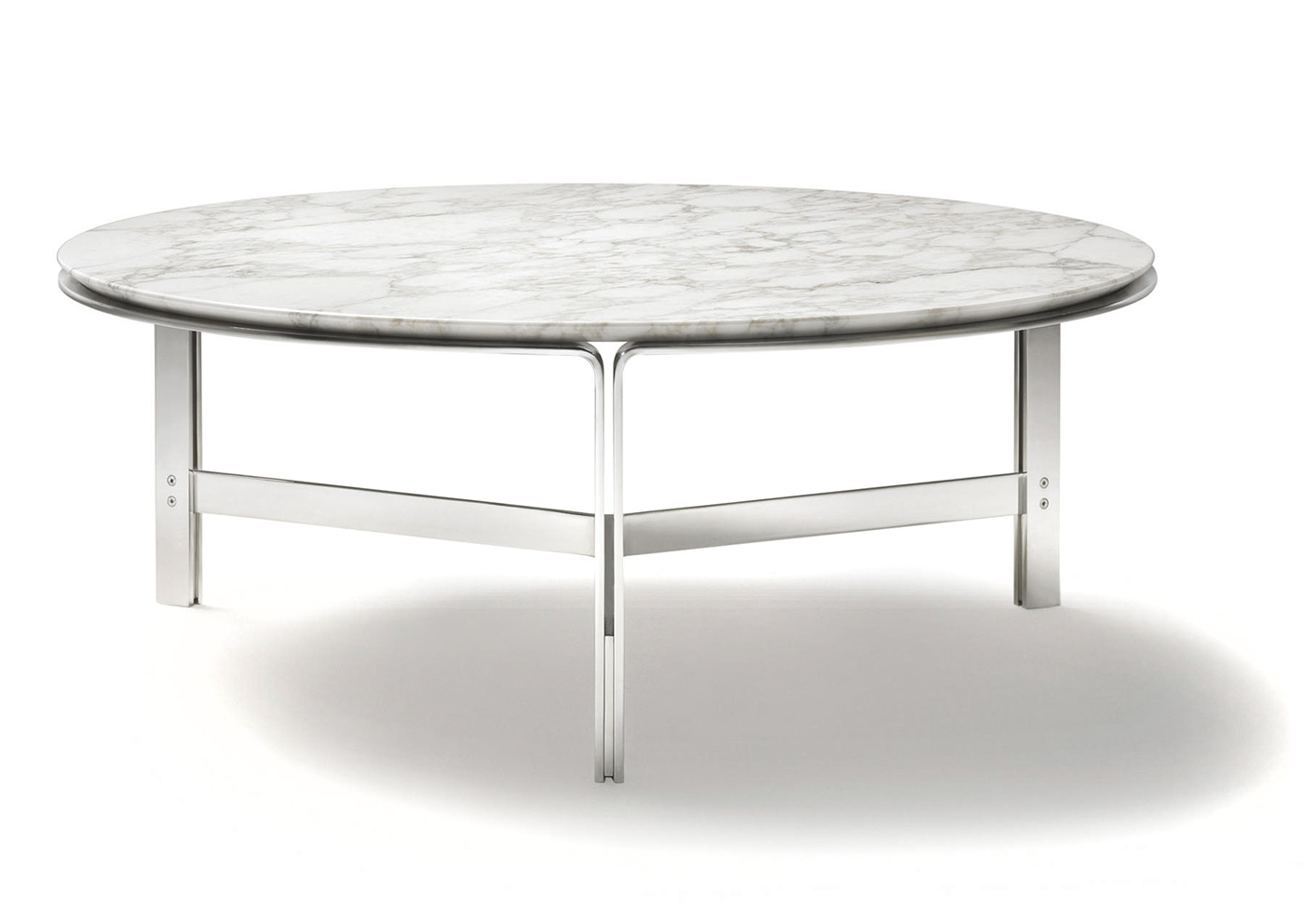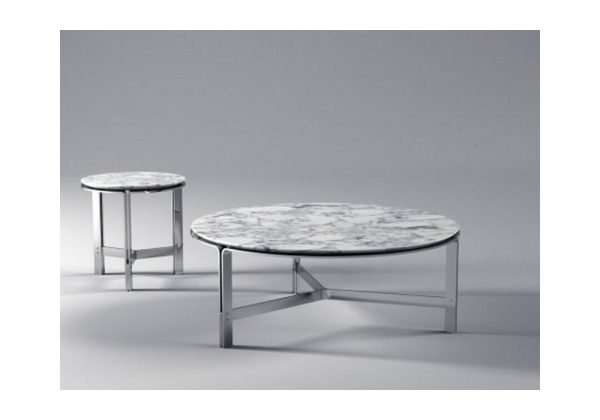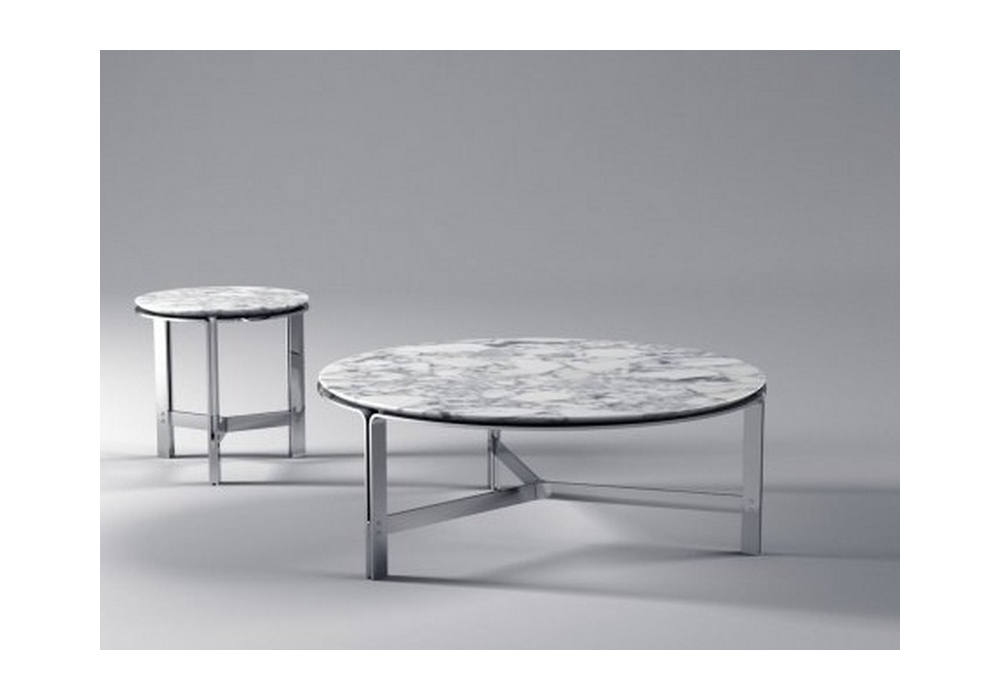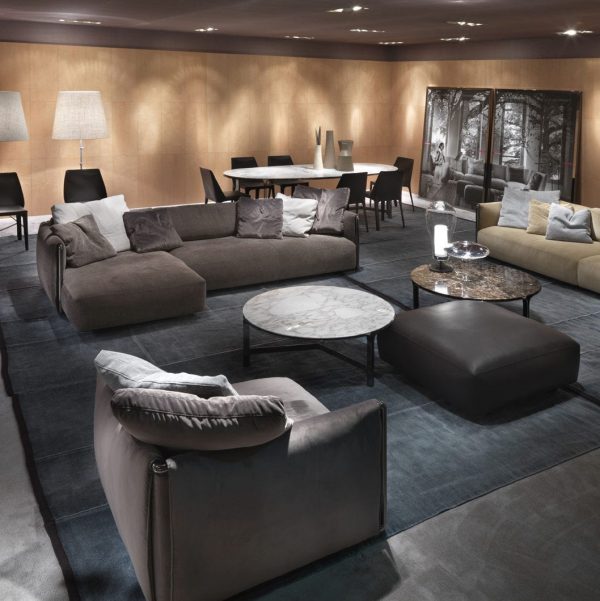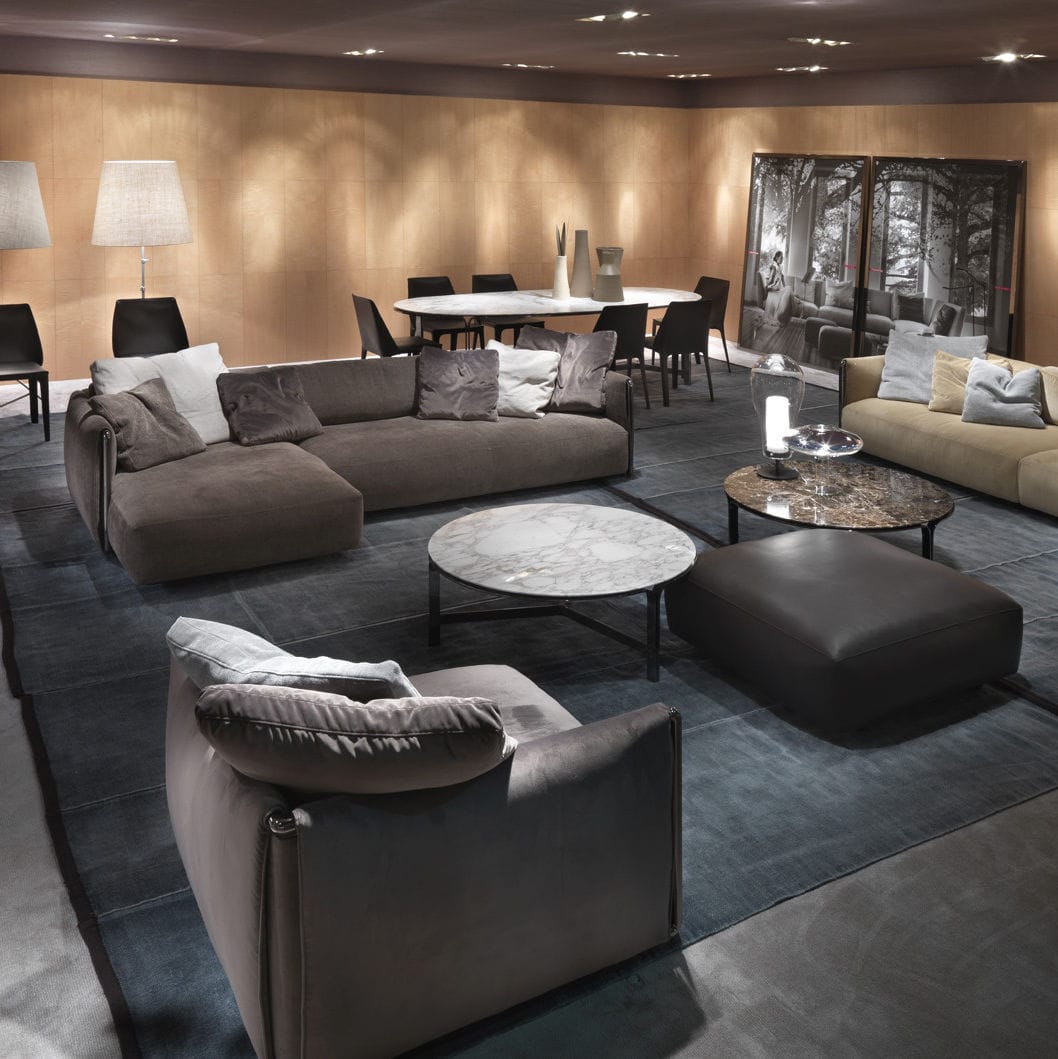 Clarke sófaborð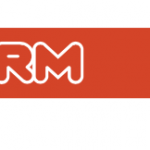 Vantar þig aðstoð eða ráðleggingar?
An elegant dining table, also interpreted in a collection of round coffee tables. CLARKE stands out for its metal structure that extends from the leg to run below the top in marble or solid wood. Available in an unusual ovoid form, it is reserved and forceful at the same time. The top in Calacatta Oro, Marquinia or Emperador marble, combined with the metal structure, underlines the rigor of the piece. Instead, the use of a top in a warm material like natural or stained solid ash on the metal base softness the austere image. Two different ways to interpret a design of great theatrical impact, in any dining room.
Carlo Colombo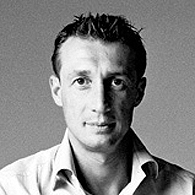 Carlo Colombo was born in 1967 at Carimate. In 1993 he graduated in Architecture from the Milan Polytechnic, but by 1991 he had already made contact with Giulio Cappellini, for whom he designed his first piece in 1992: the Kyoto bed, presented at the Salone del Mobile in Milan the same year. From this time on Colombo's work as a designer flowed into hundreds of projects in collaboration with the leading firms in the sector: Antonio Lupi, Arflex, Artemide, BYografia, Cappellini, DePadova, Emmemobili, EMU, F.lli Guzzini, Flou, Franke, Fusital, iGuzzini, IOC, Paola Lenti, Levi's, Mood-Flexform, Moroso, Nube, Oluce, Penta, Poliform, Poltrona Frau, Riva 1920, Rugiano, Sabattini, Serralunga, Tecno, Teuco, Varenna, Zanotta. In 2004 Colombo was named Designer of the Year in Tokyo. Between 2005 and 2011 he received the International Design Award four times from Elle Décor and he has won prizes for his projects from Gioia Casa and MD Magazine. In 2009 he was one of the winners of the Good Design Award presented by the European Center for Architecture Art Design and Urban Studies and The Chicago Athenaeum. A sort of ambassador of Italian design to the world, he gives lectures and conferences in Israel, Greece, Portugal, Slovenia, Ukraine, Australia, Russia, Britain, Brazil and China. Apart from product and furniture design, Colombo undertakes business and marketing promotion for companies, works on graphic design, curates exhibitions, works as consultant and art director (since 2006 and for Arflex and since 2008 for Stratex). Entrepreneurs were among the first clients for the houses he designed, but they soon commissioned showrooms, sales outlets and production facilities, like the Poliform Lab opened in 2011 in the heart of Brianza. Colombo's work as a designer, initially focused on product and interior design, has been progressively extended to the construction sector in Italy and abroad. In 2009 he won an international competition for the design of two multi-functional towers in Abu Dhabi and his renewed interest in architecture has found scope in teaching in China, where he has lectured on design since 2011 at the De Tao Masters Academy in Beijing.