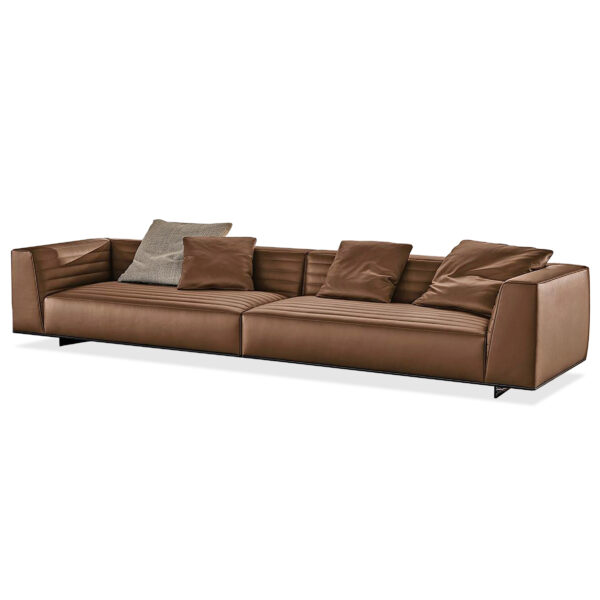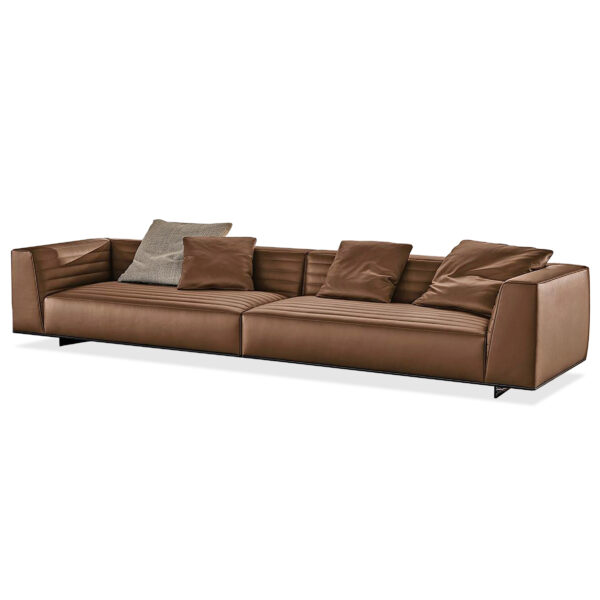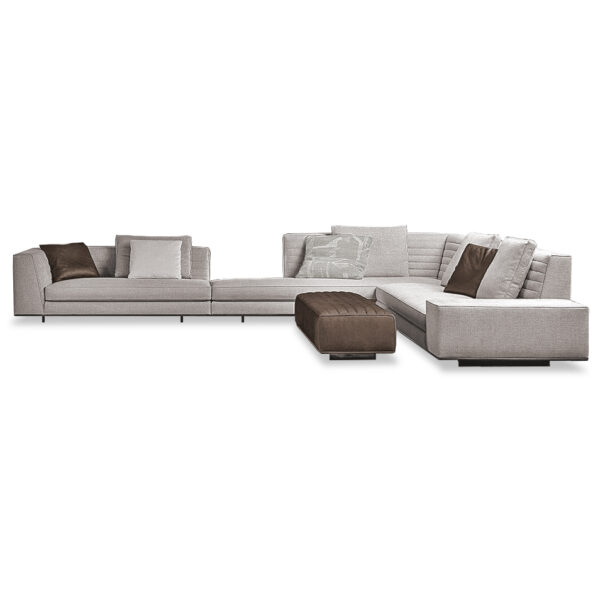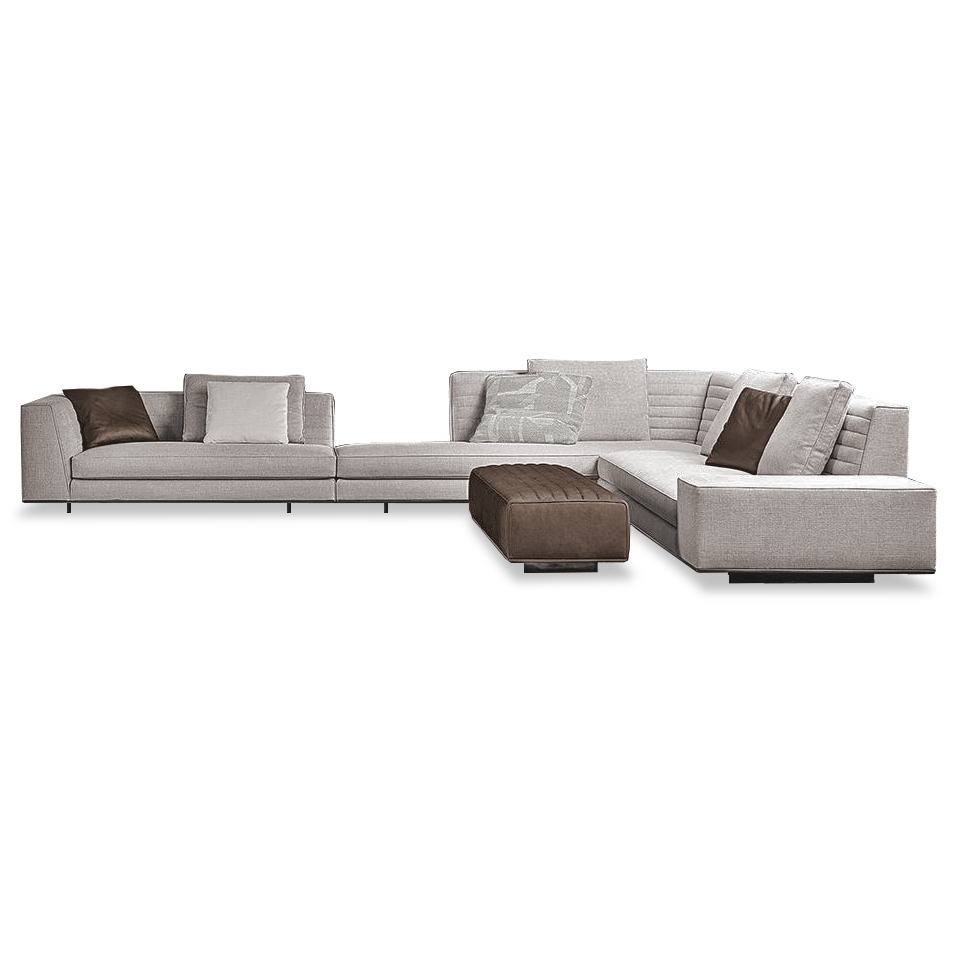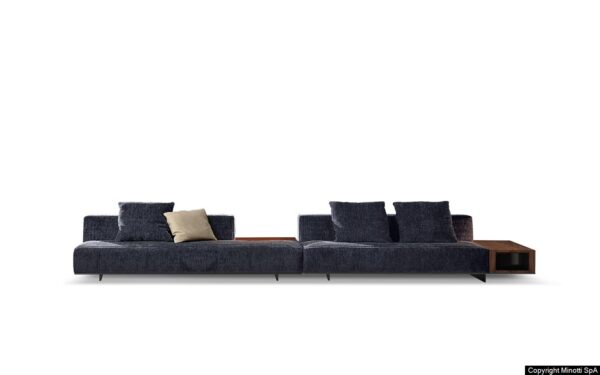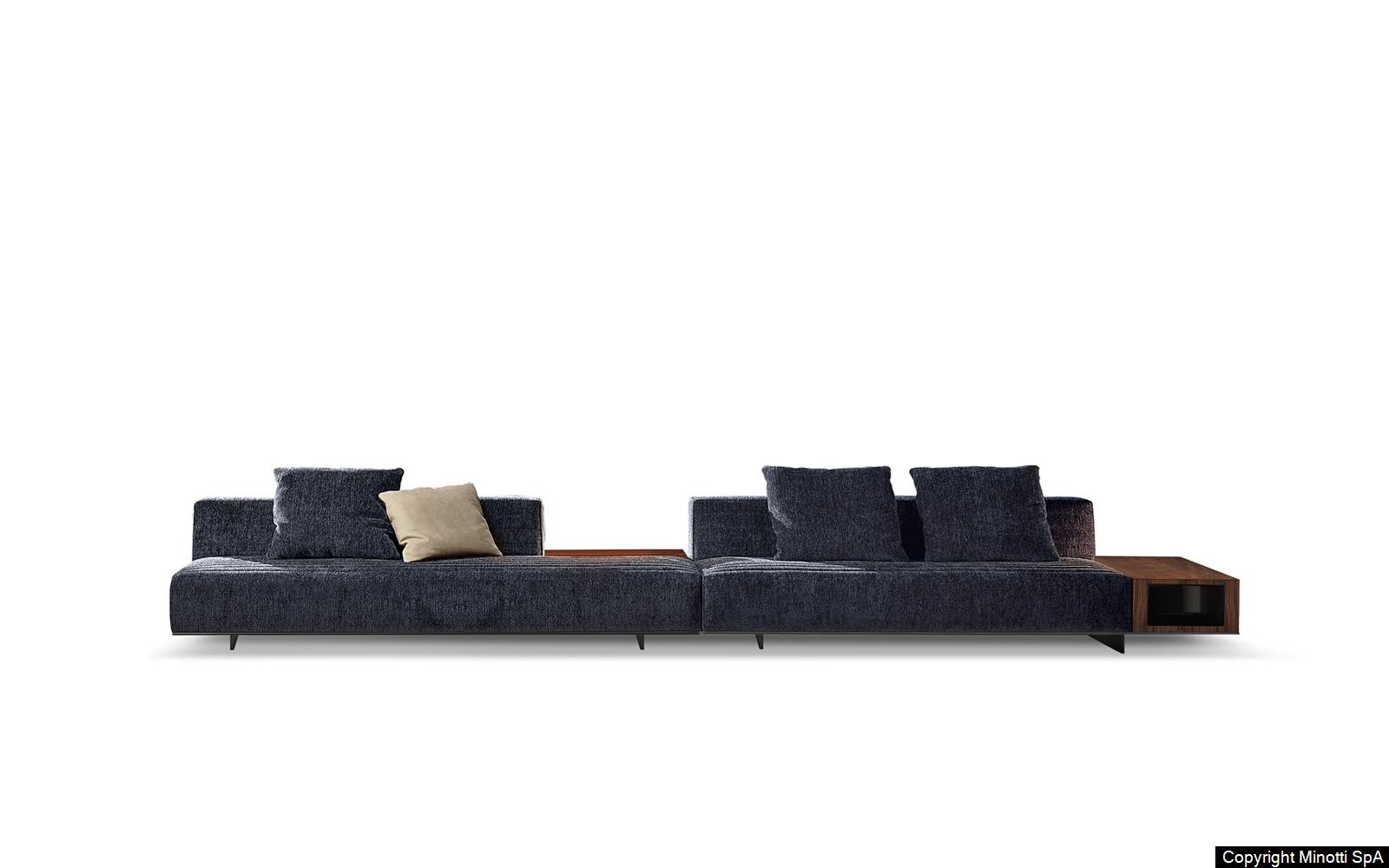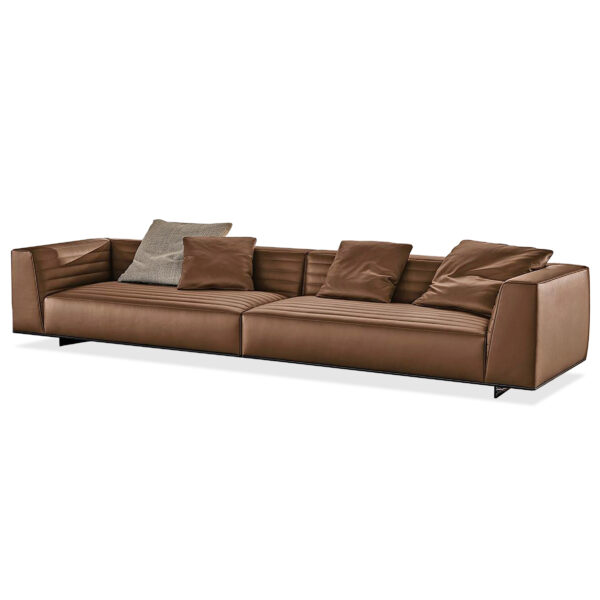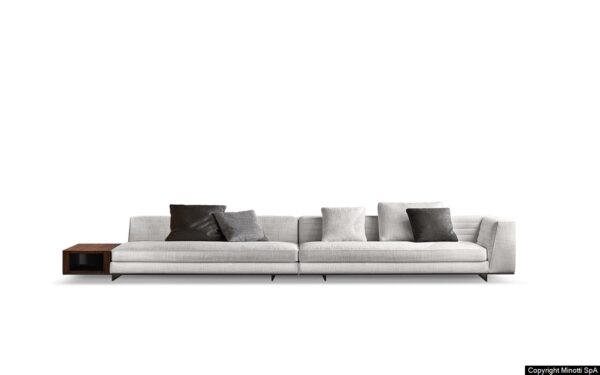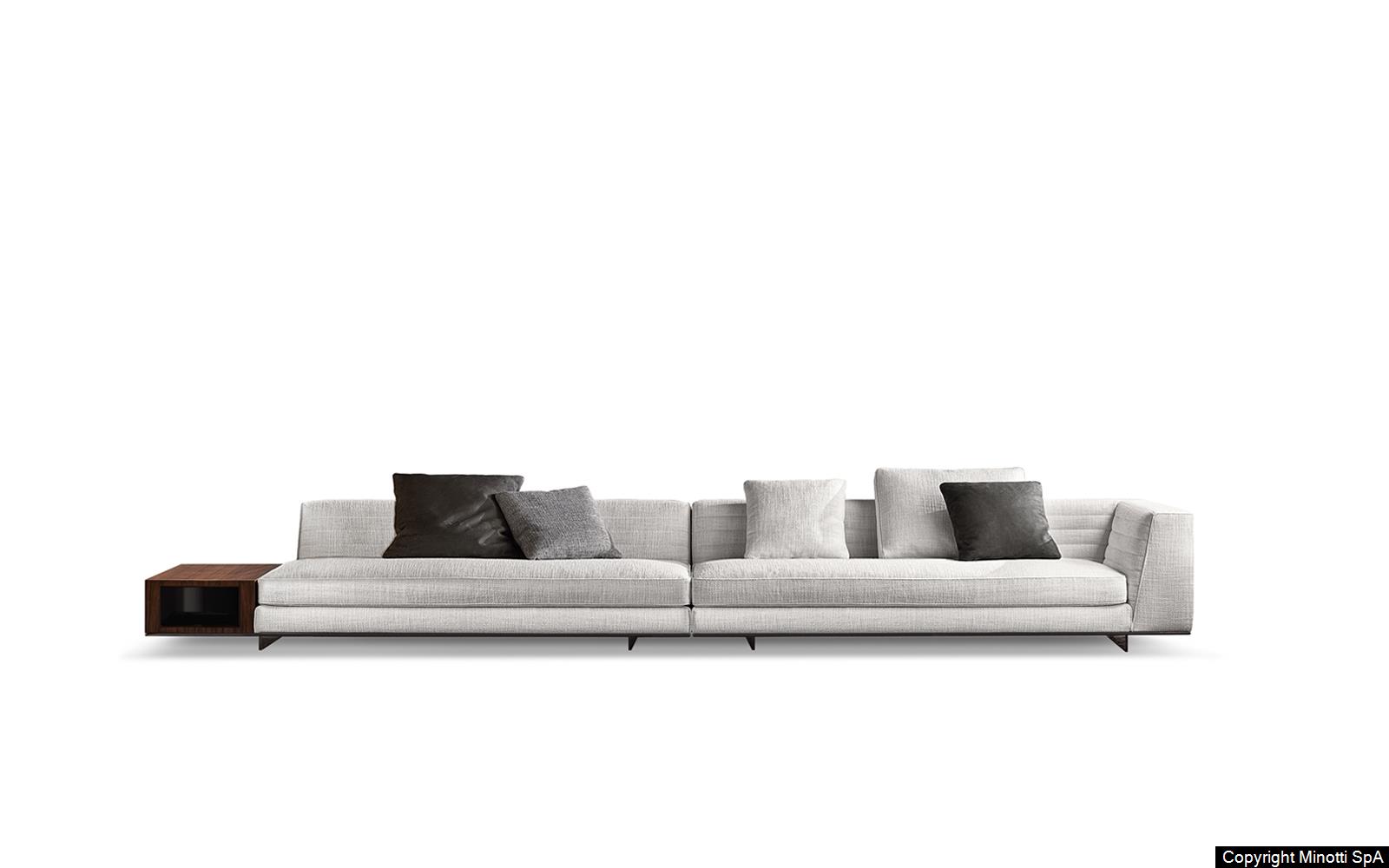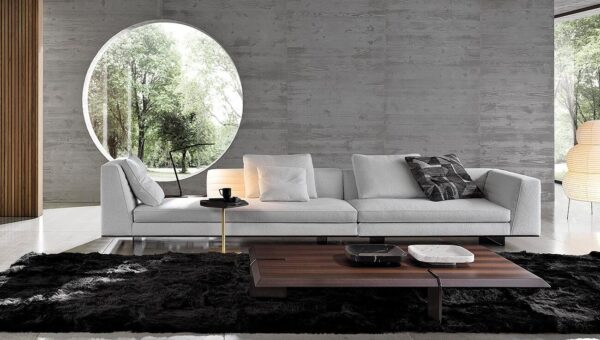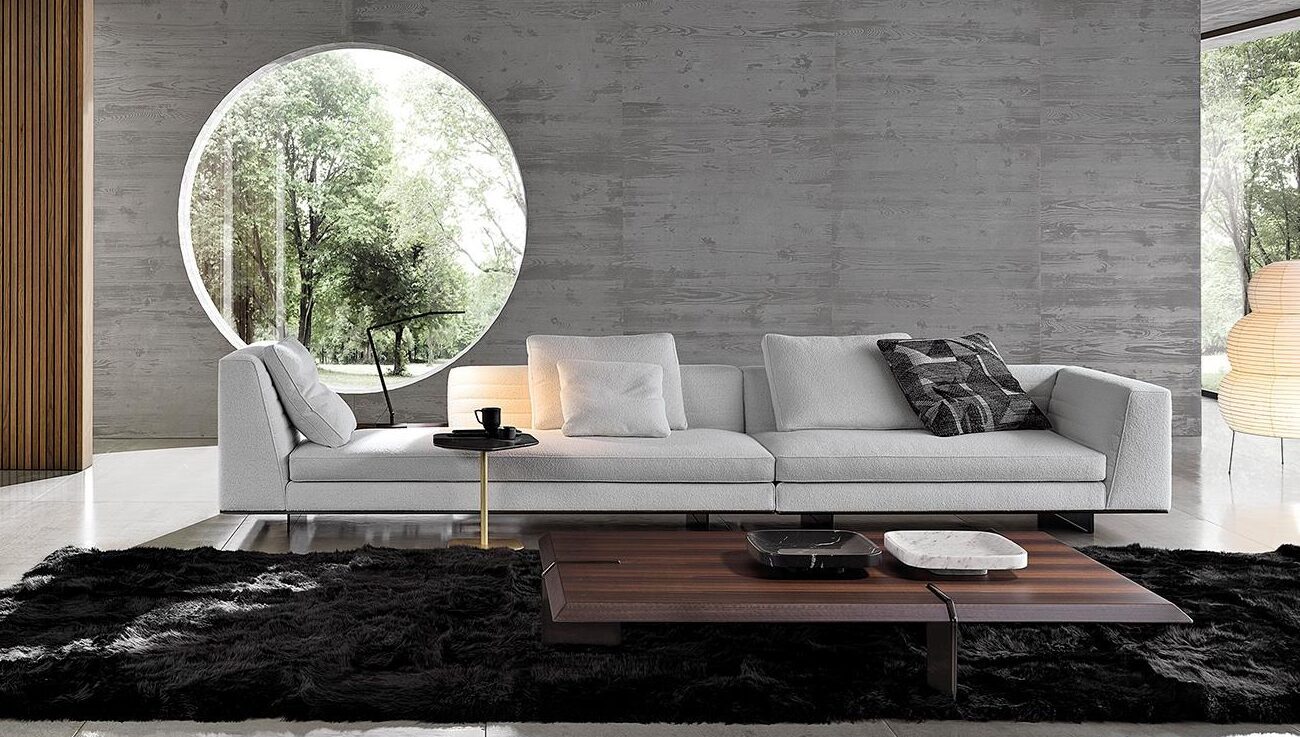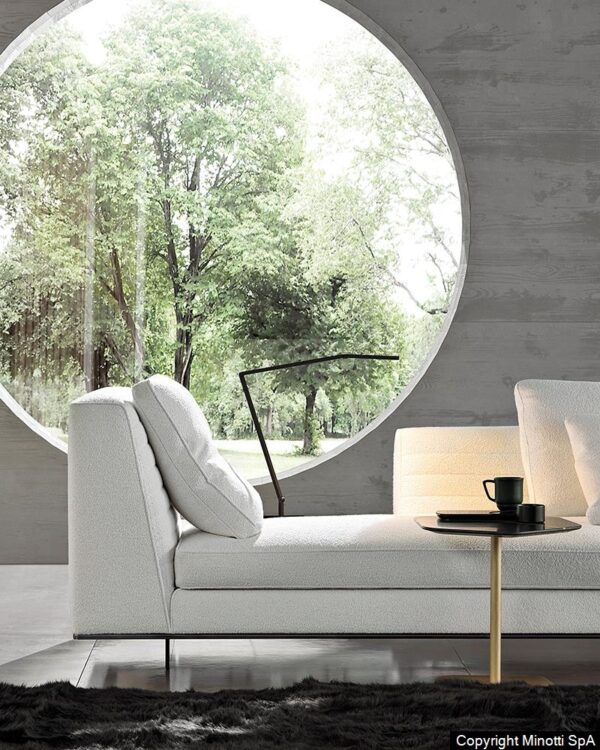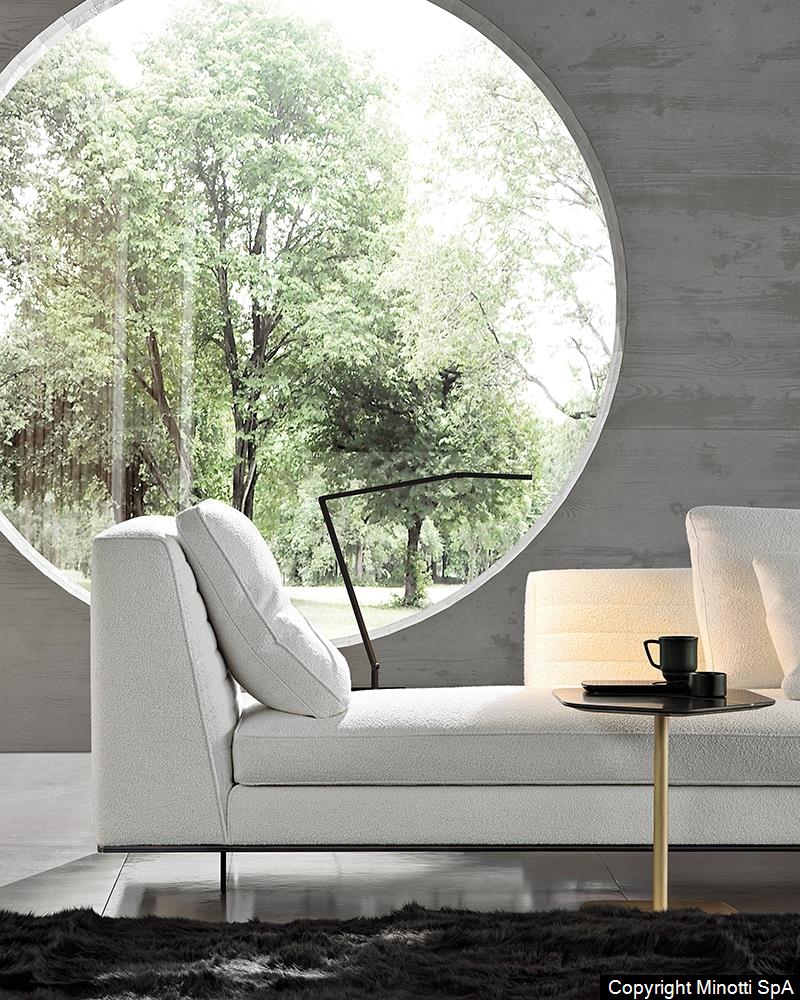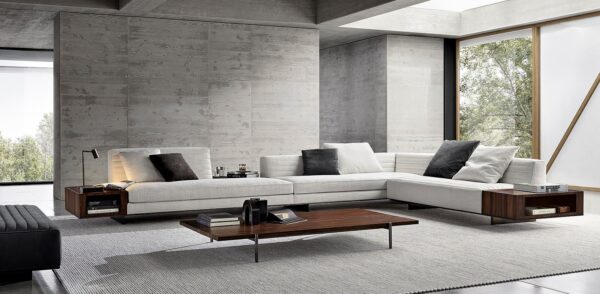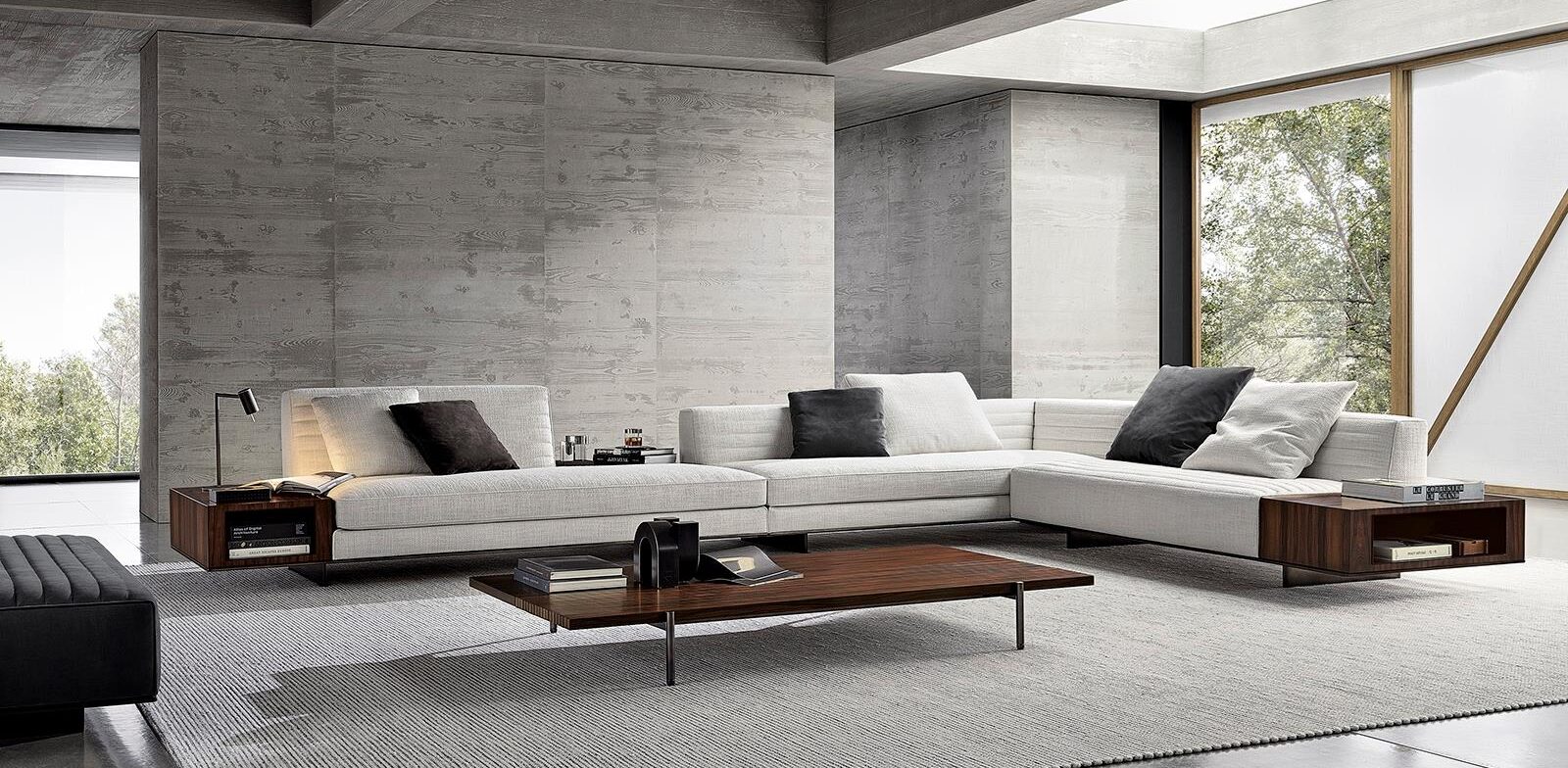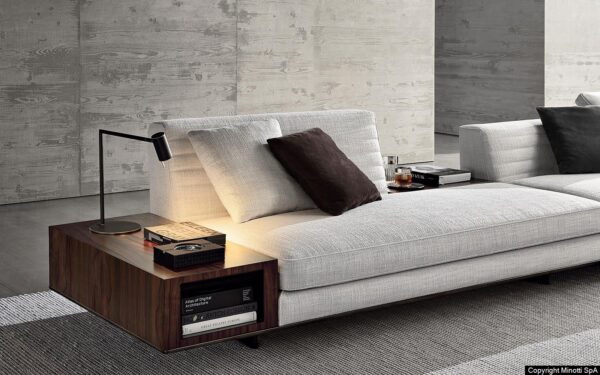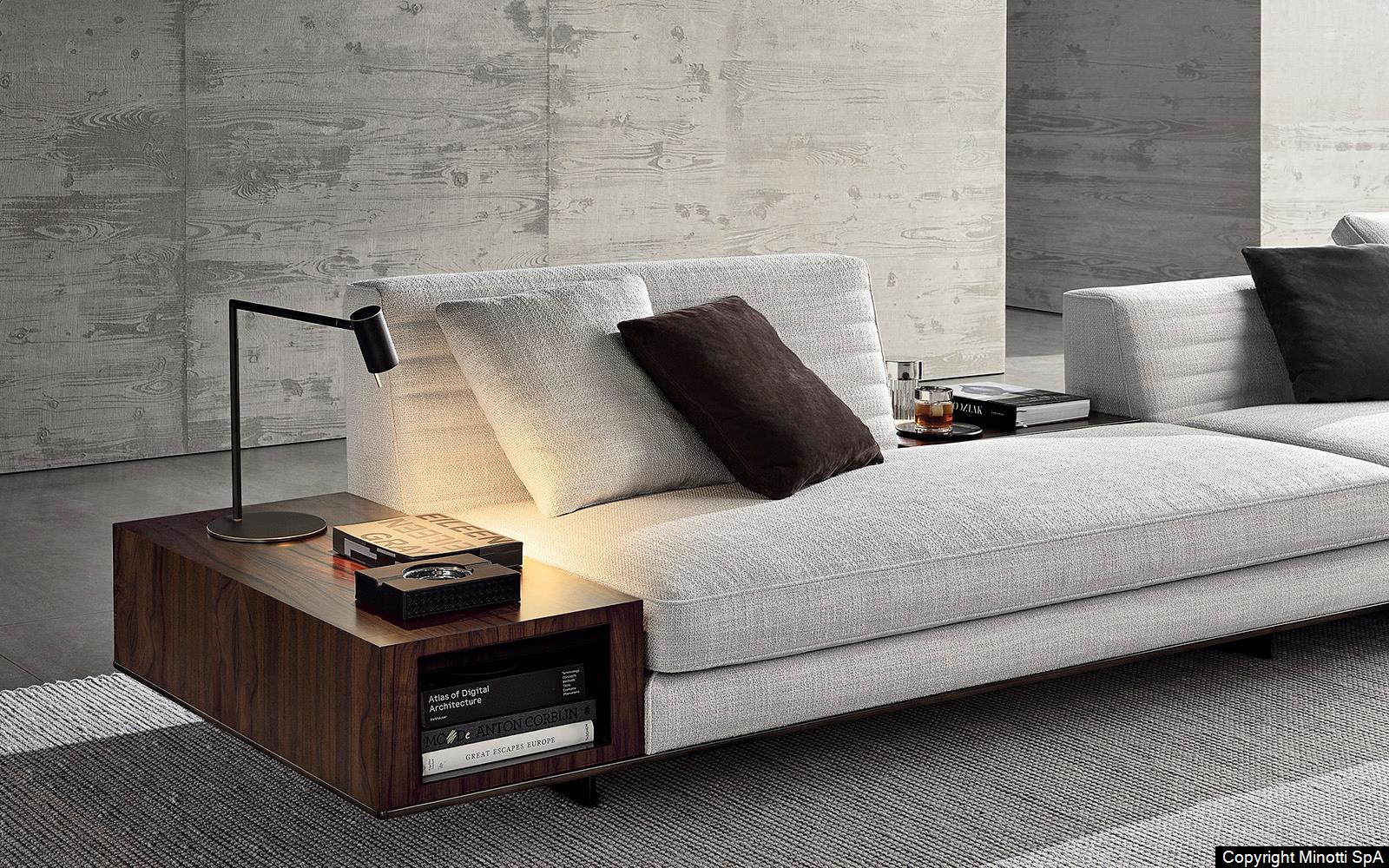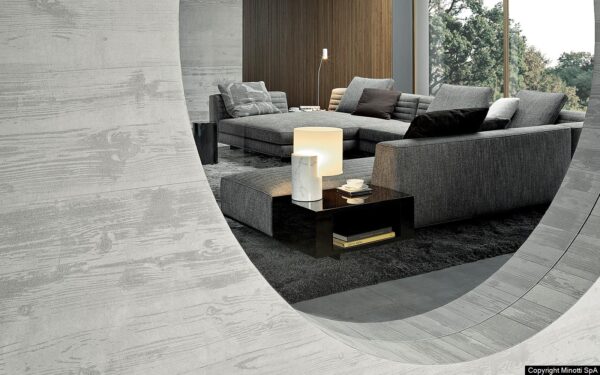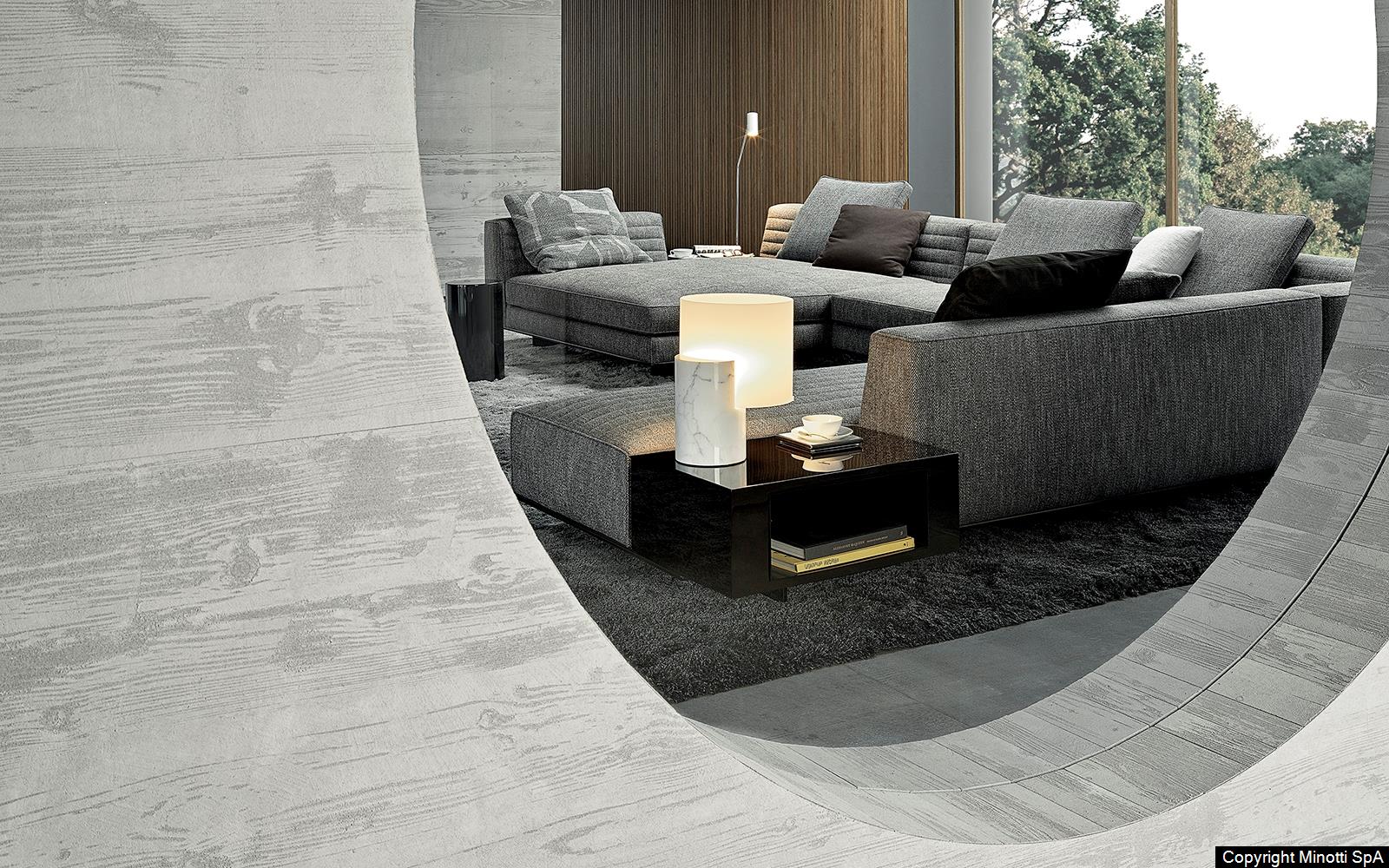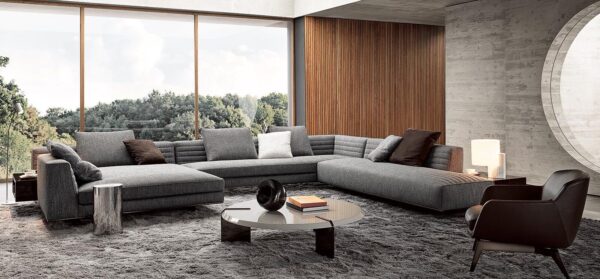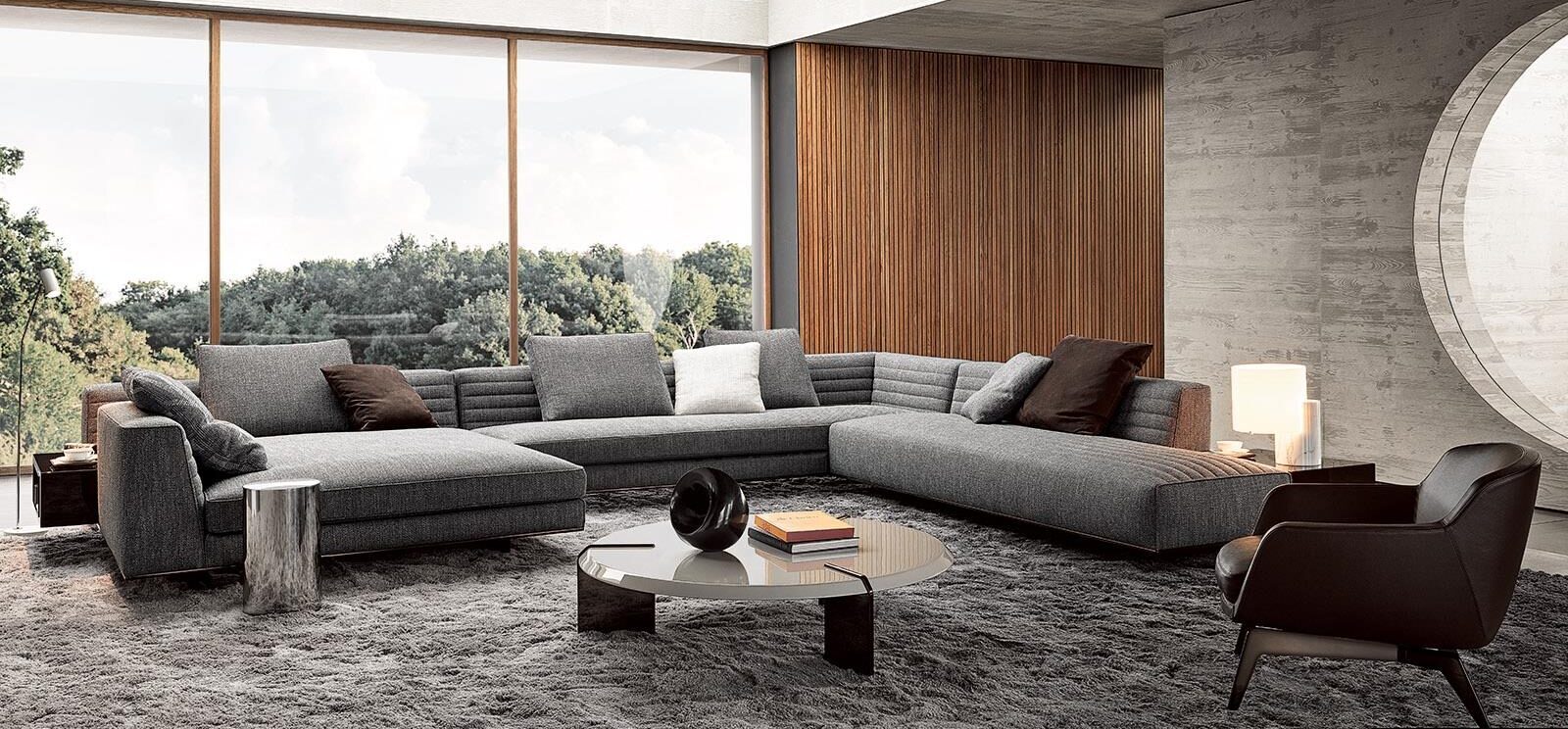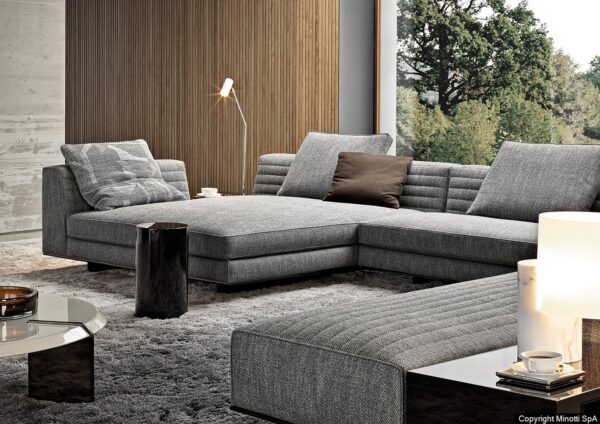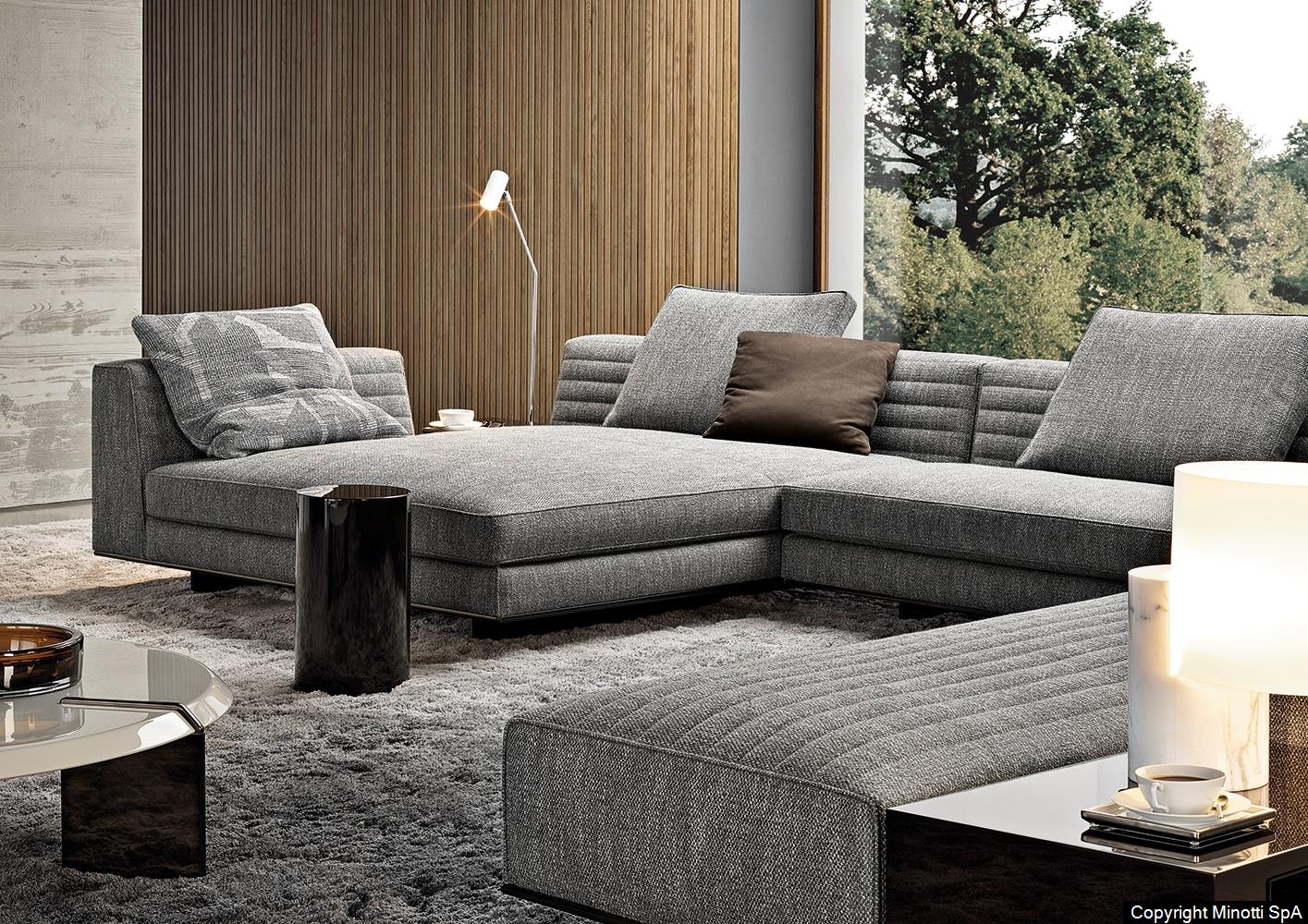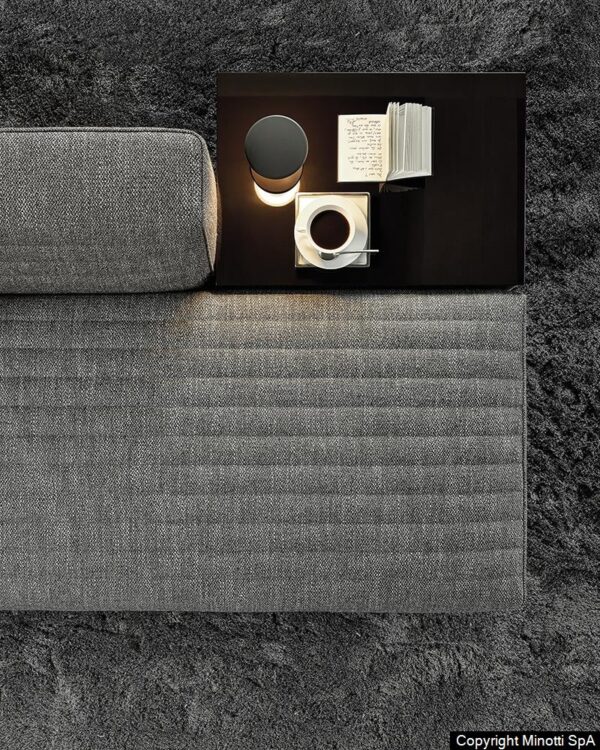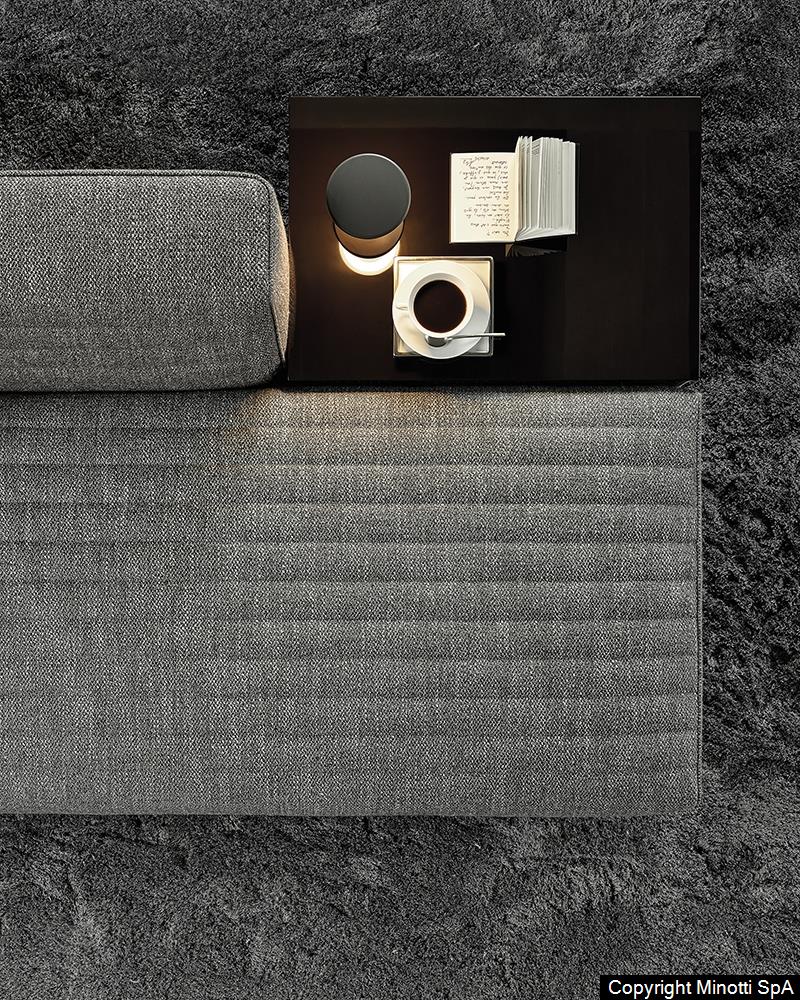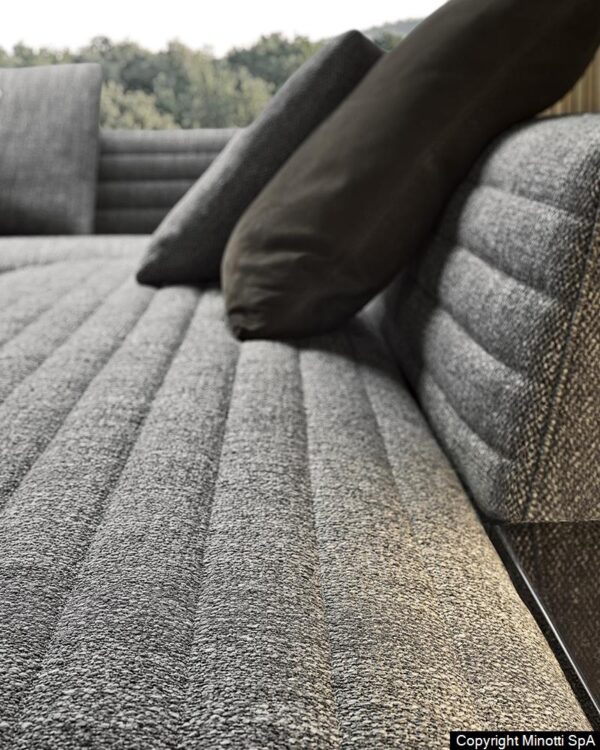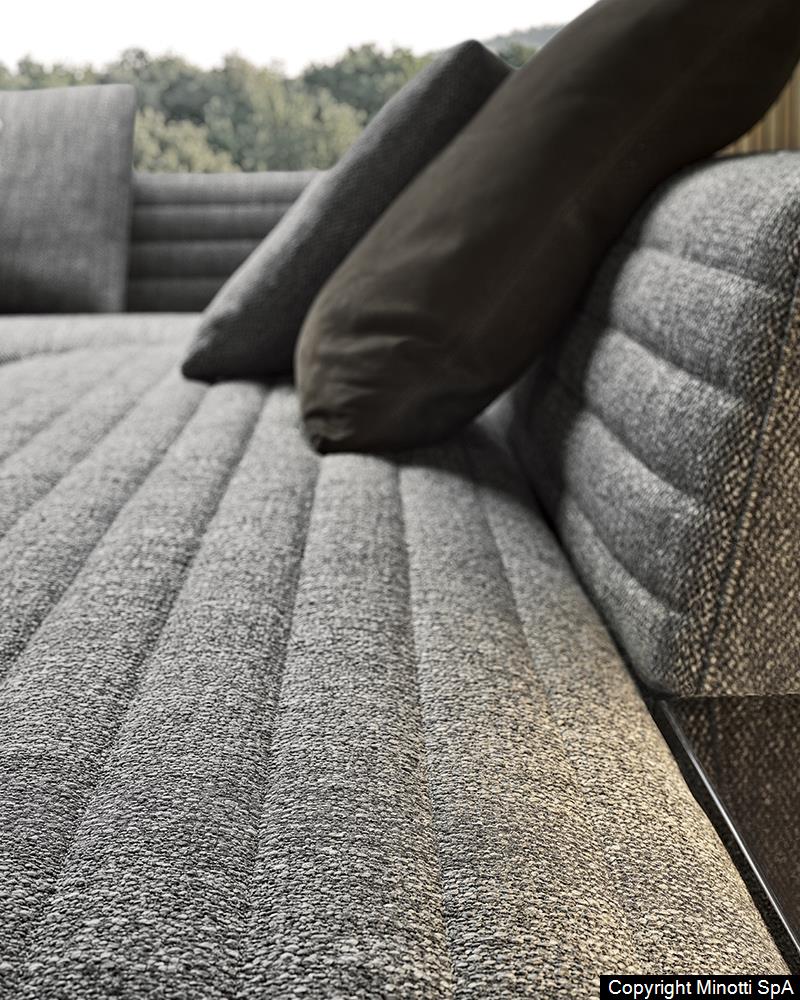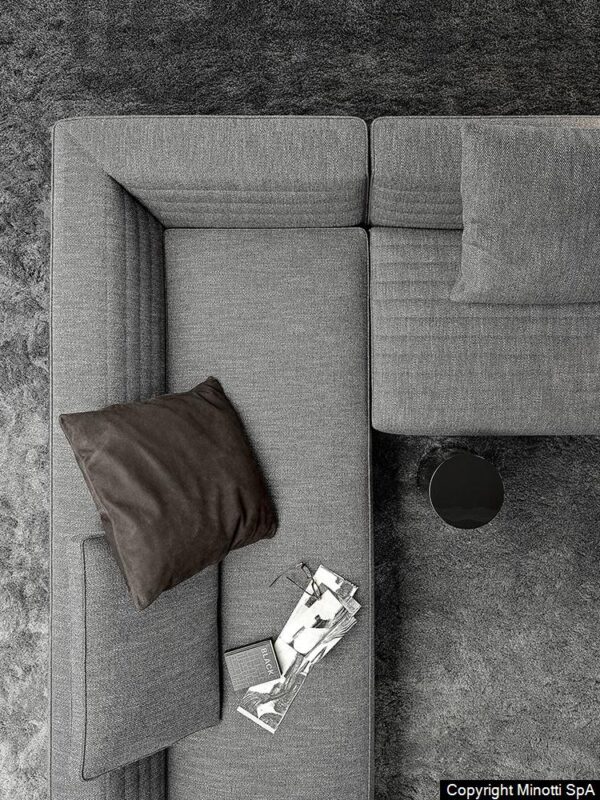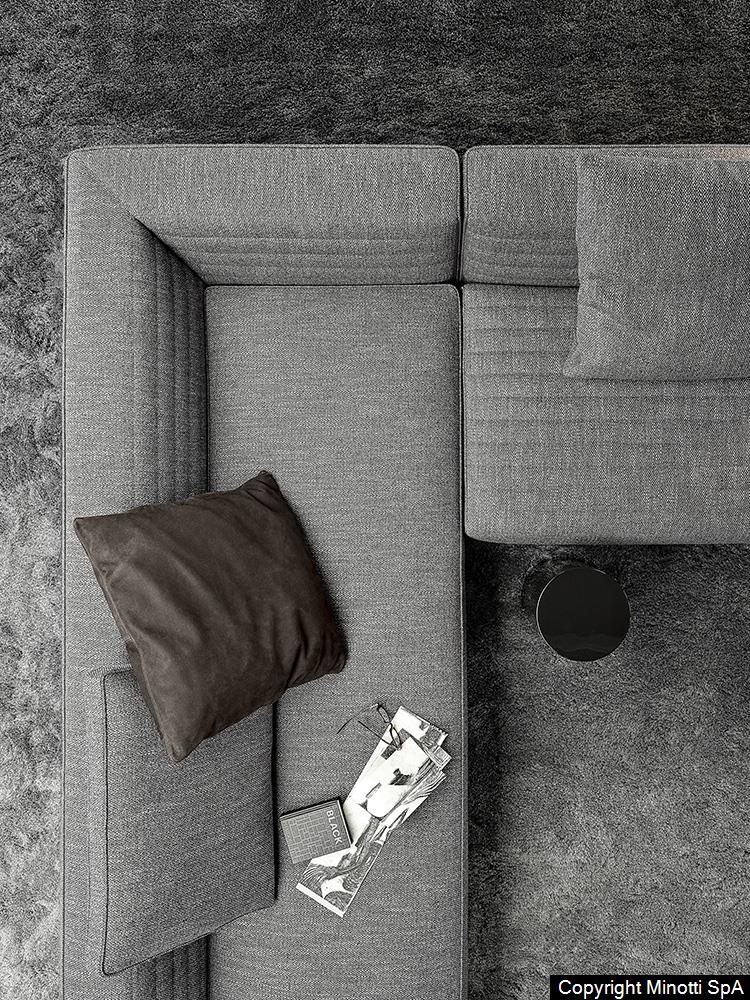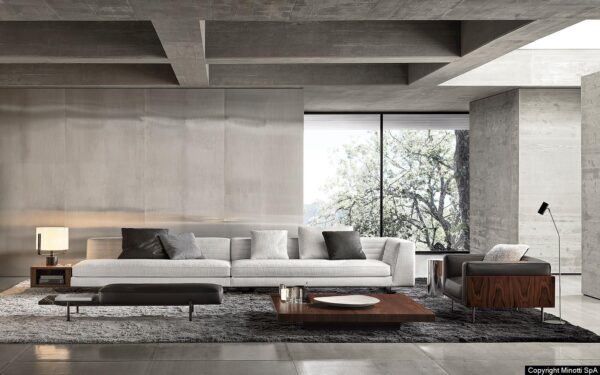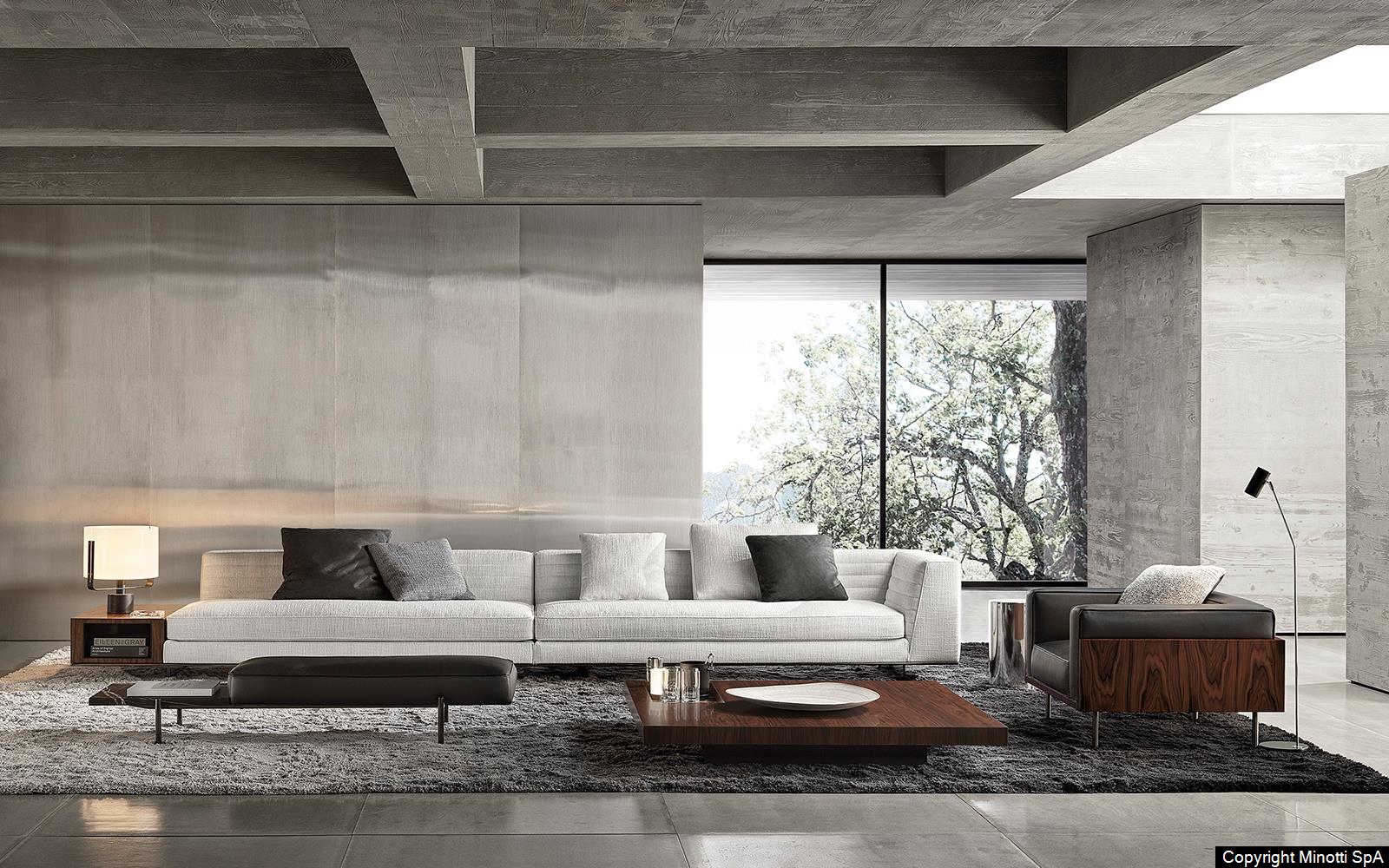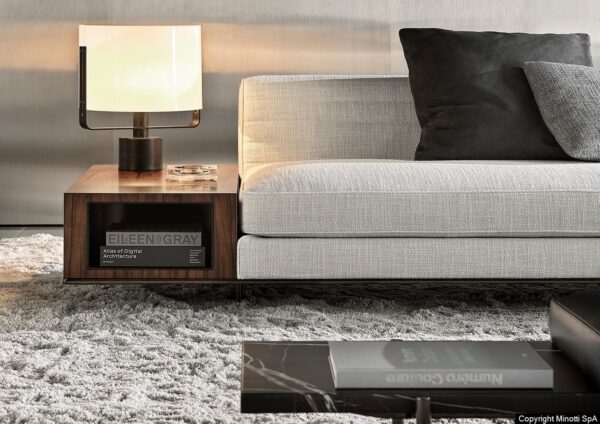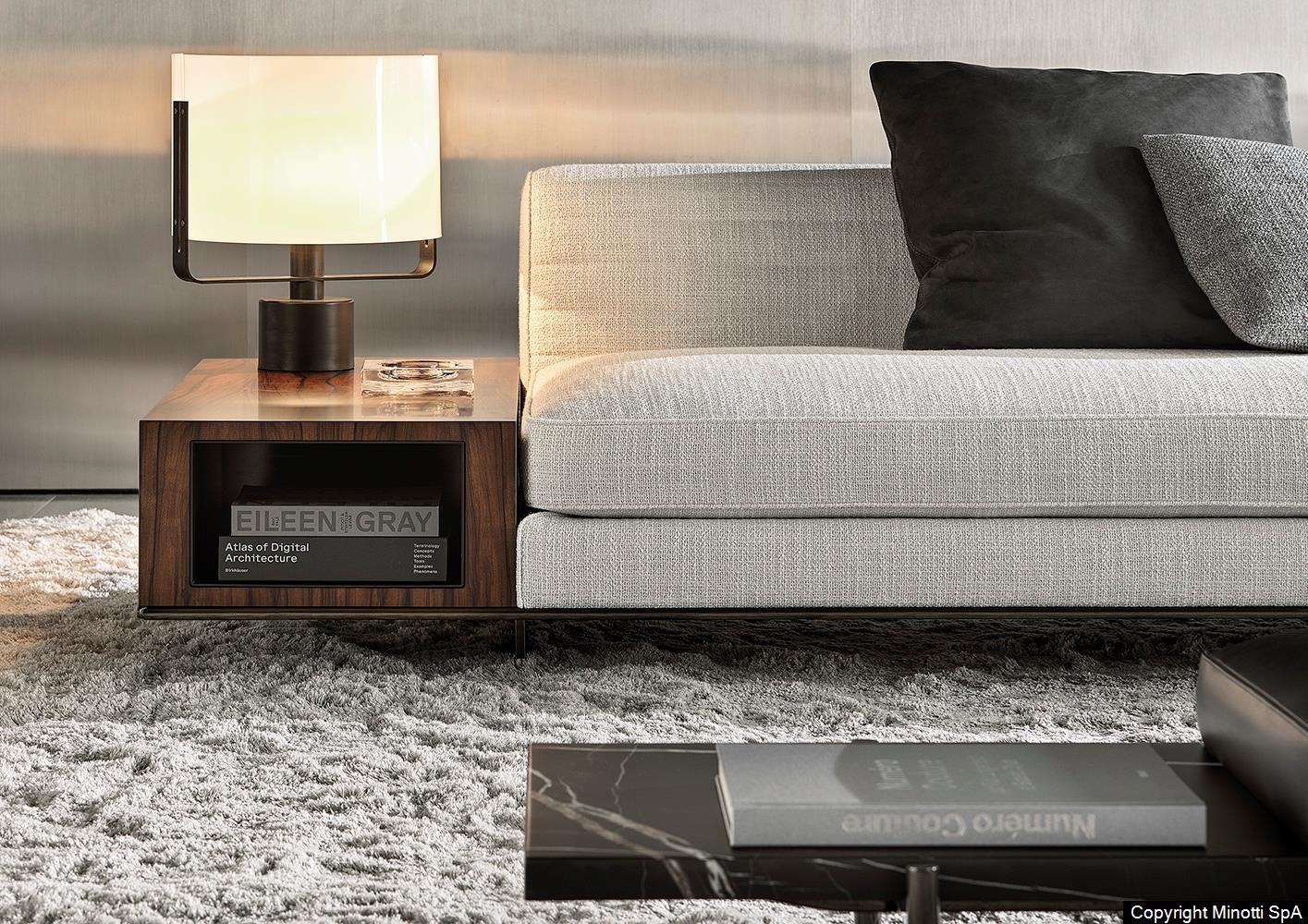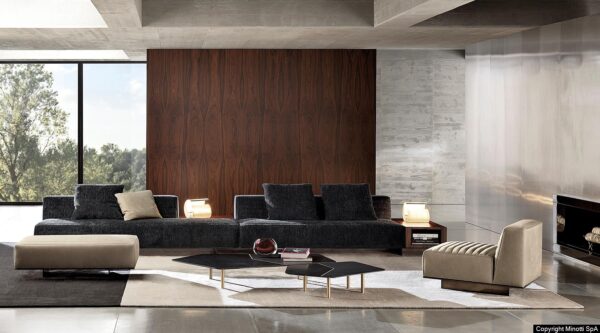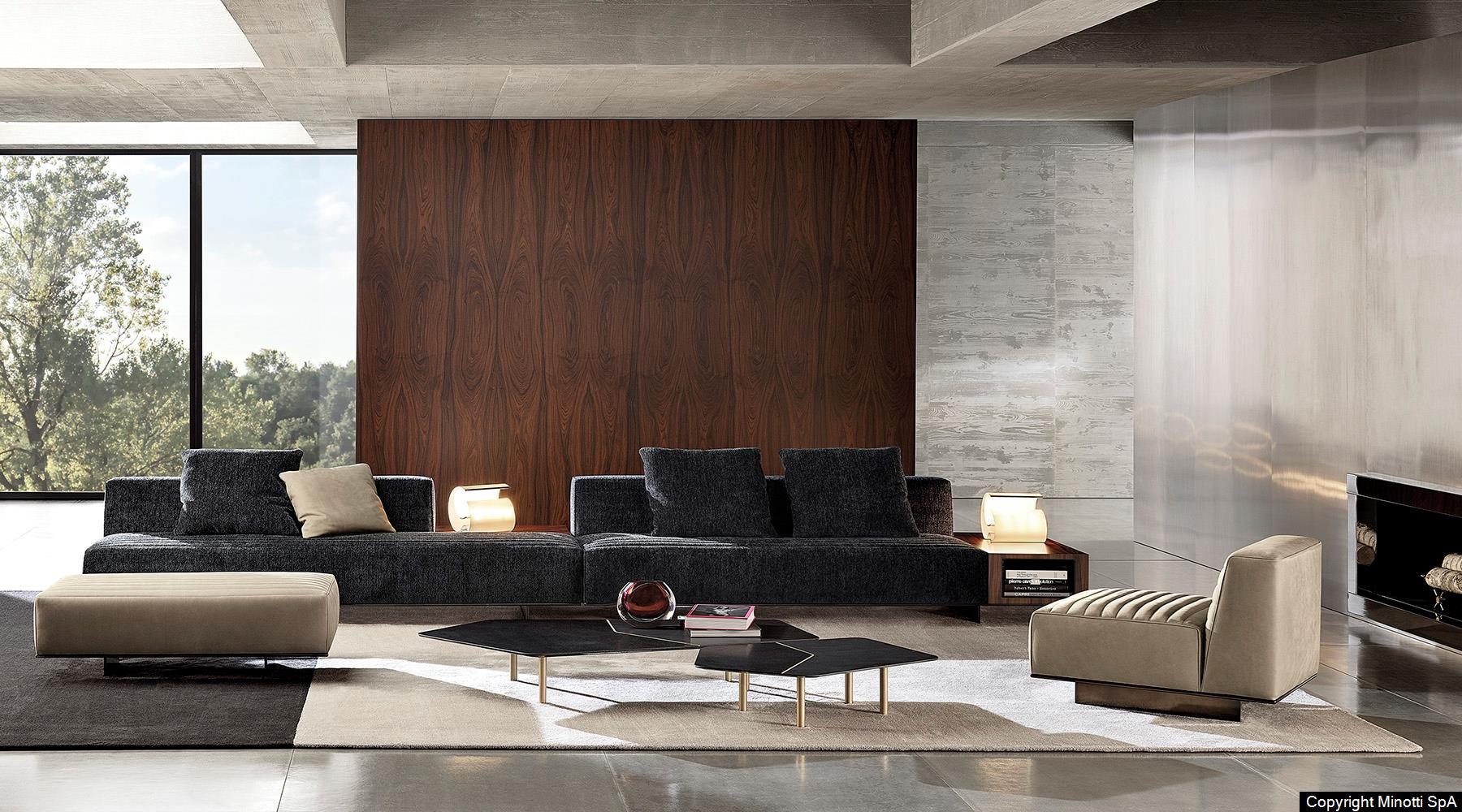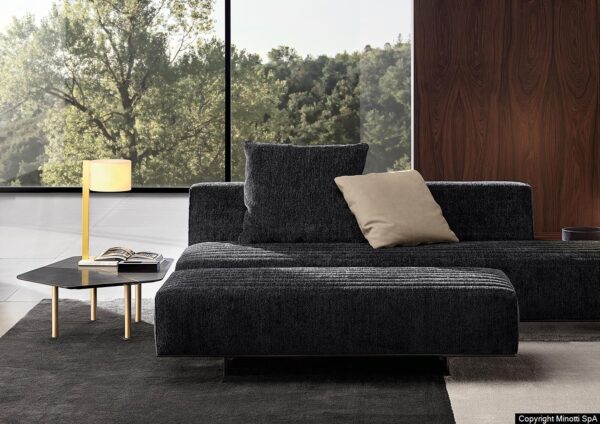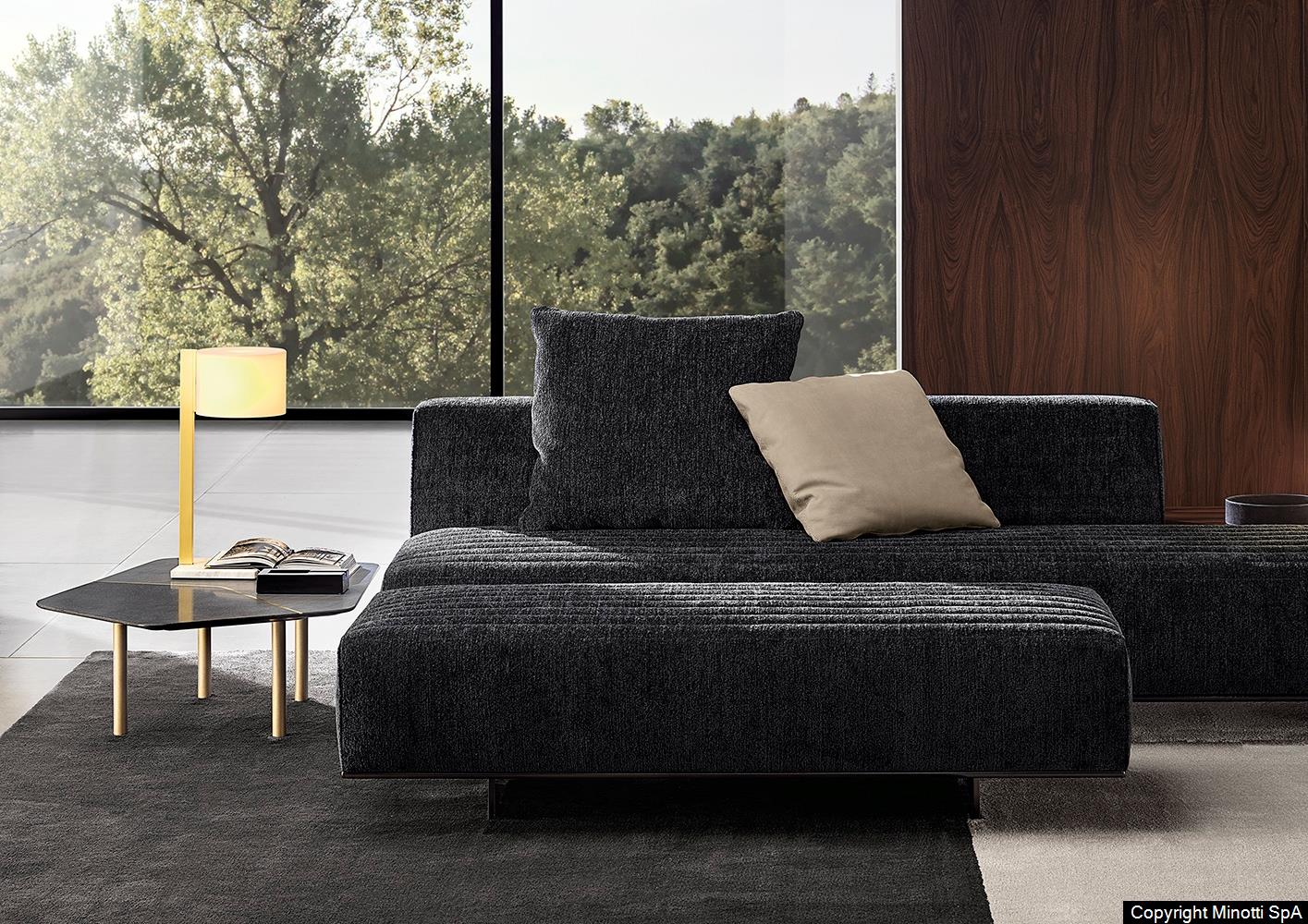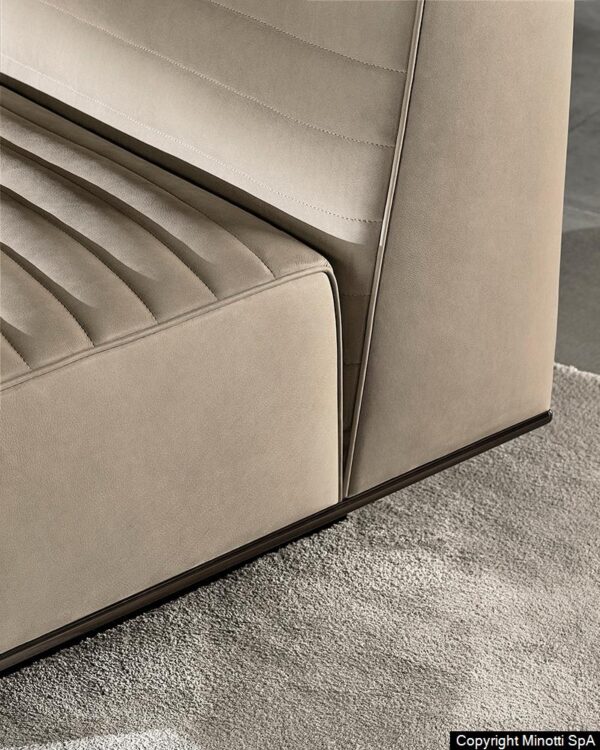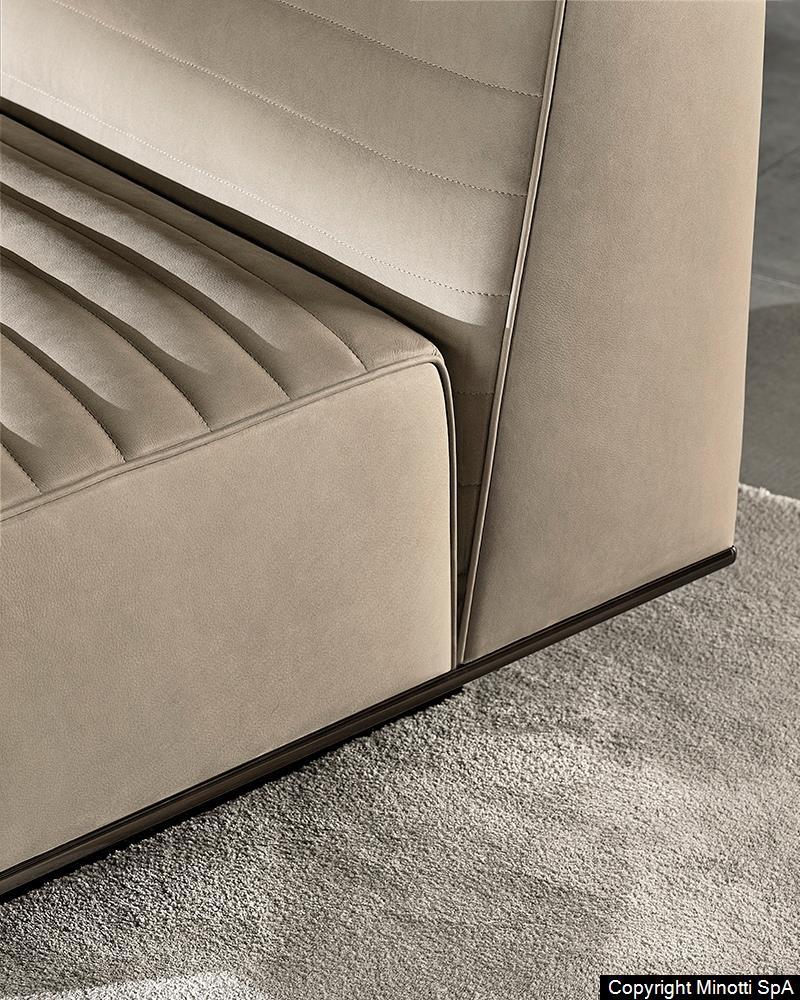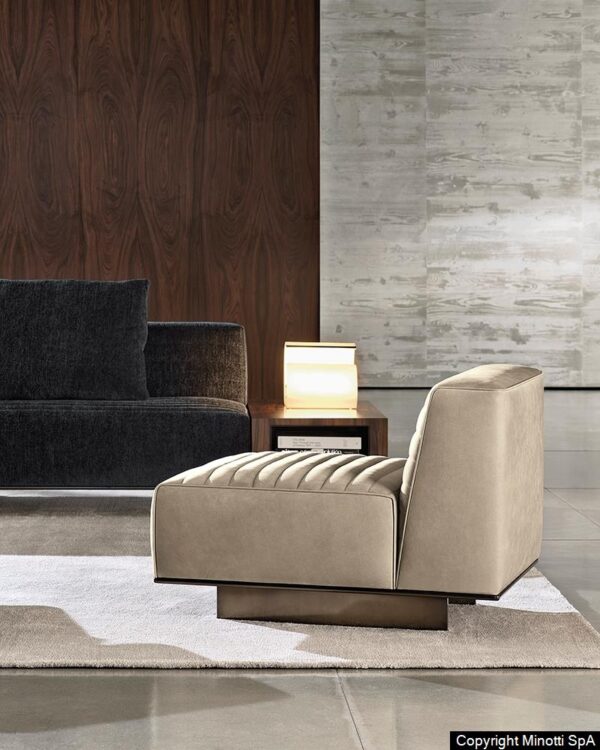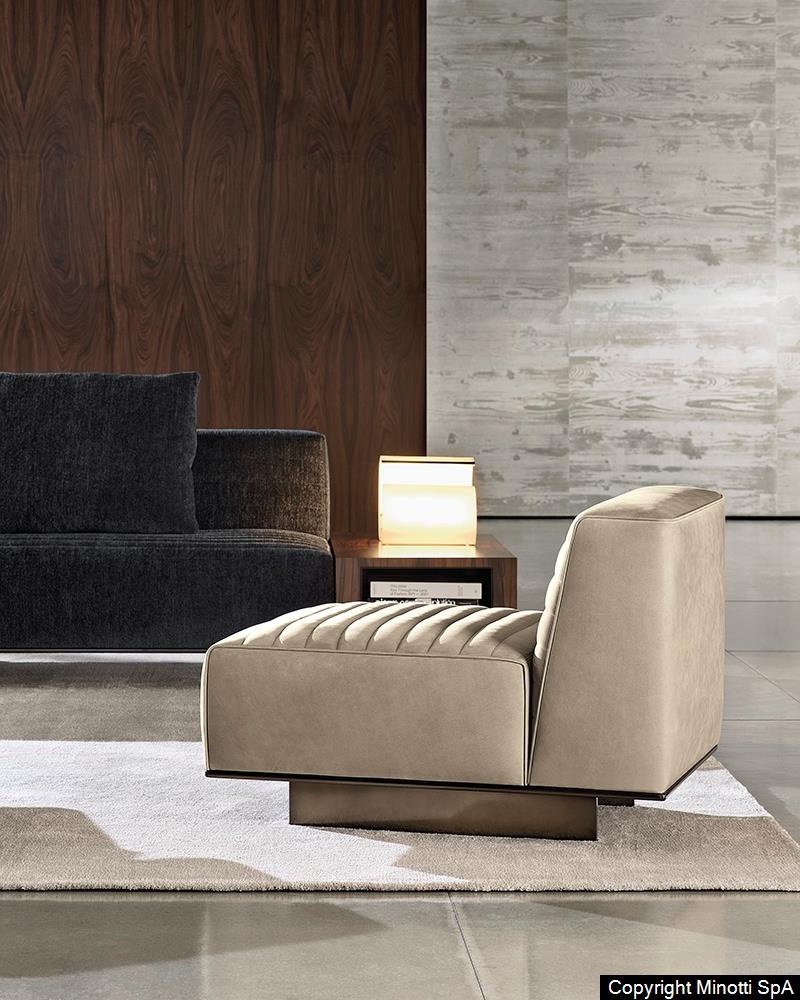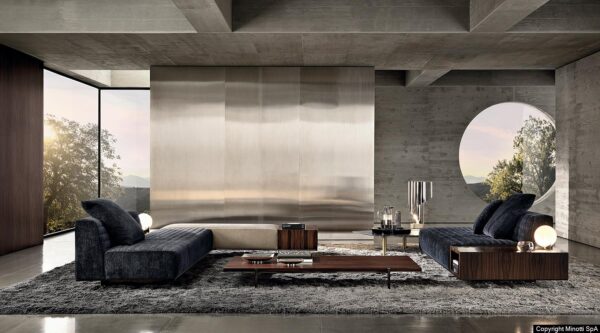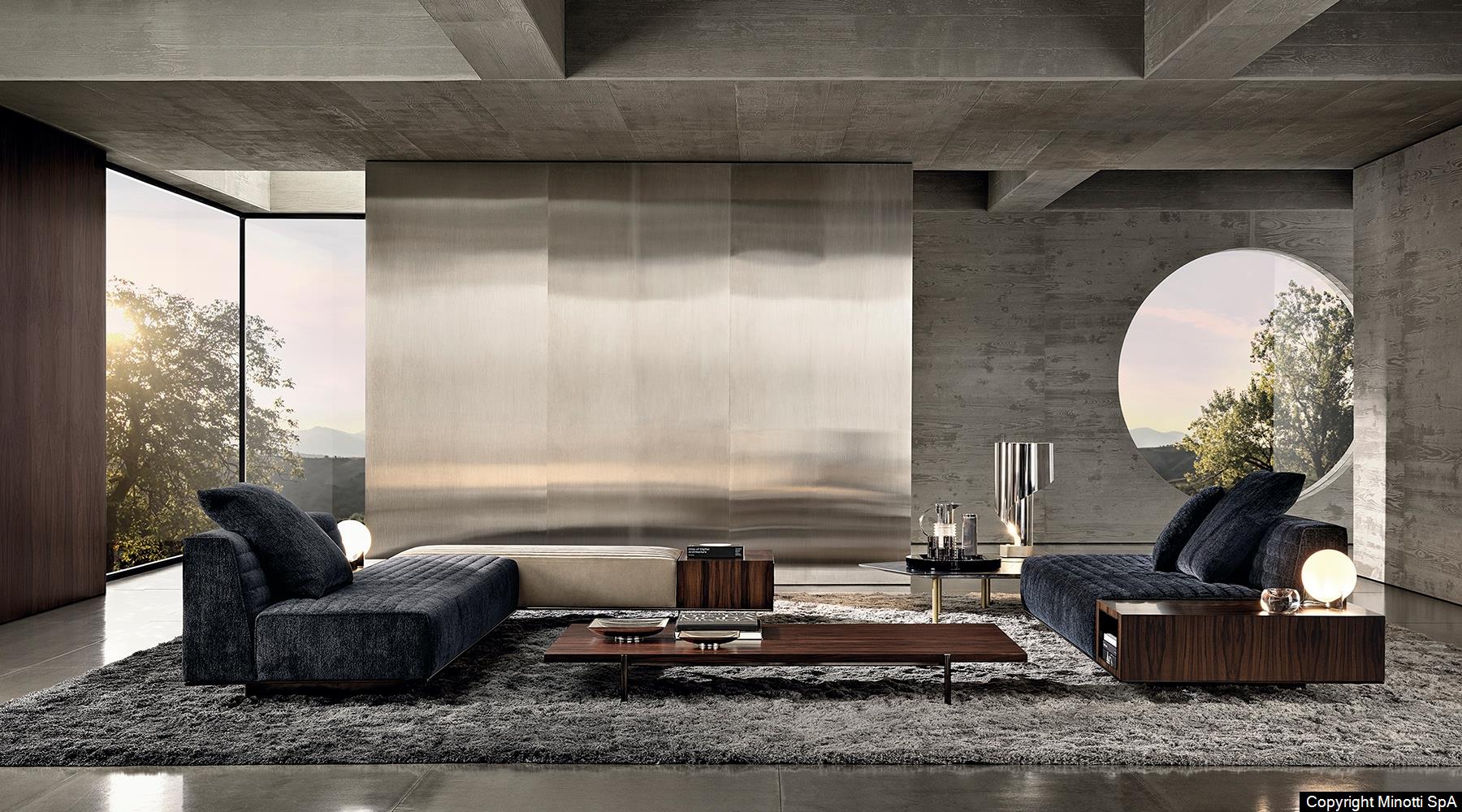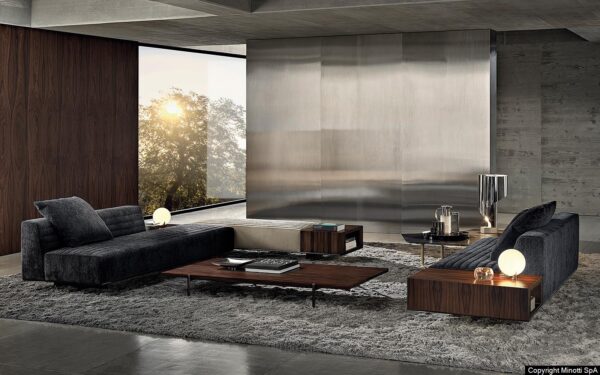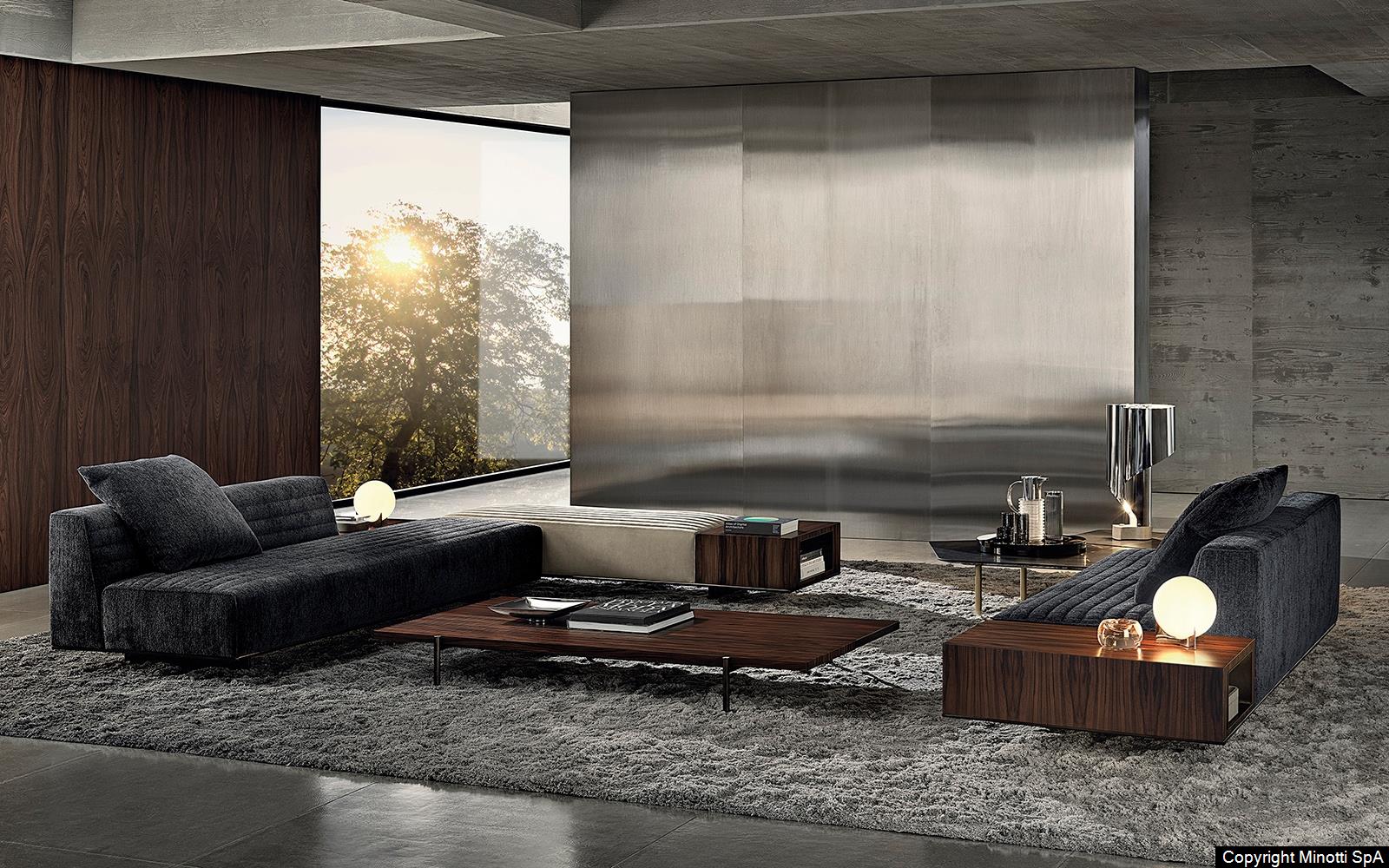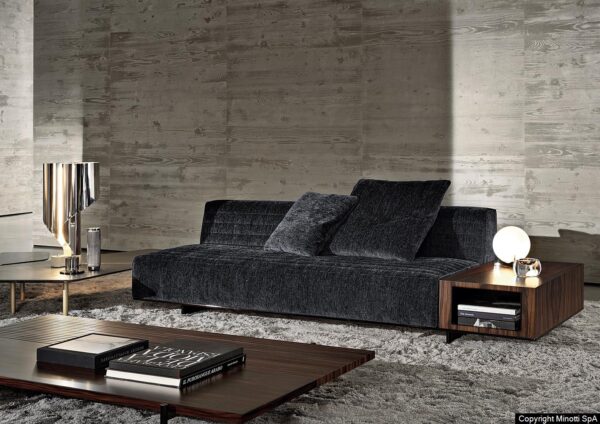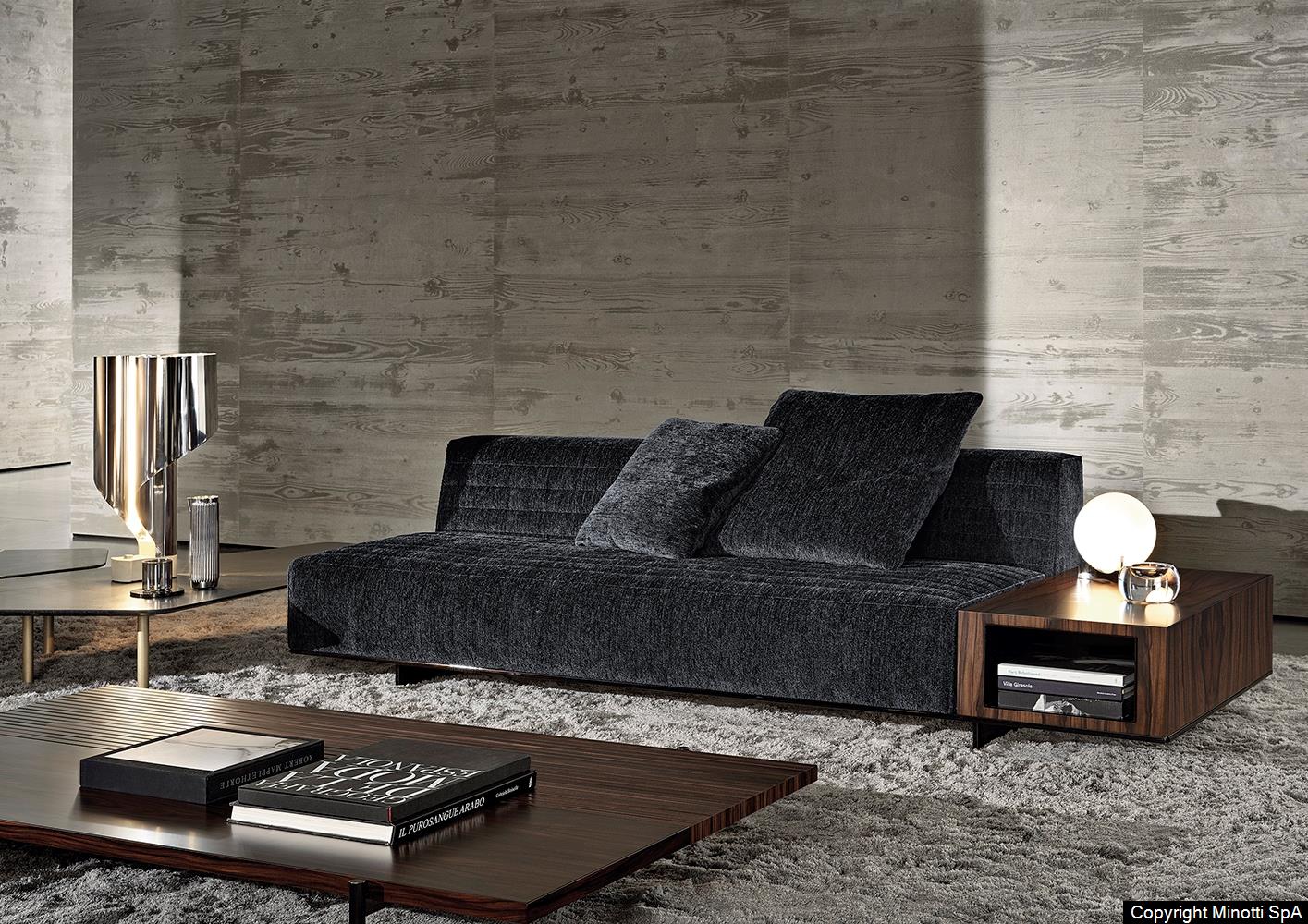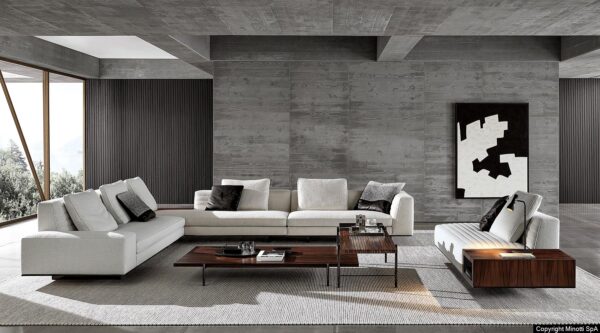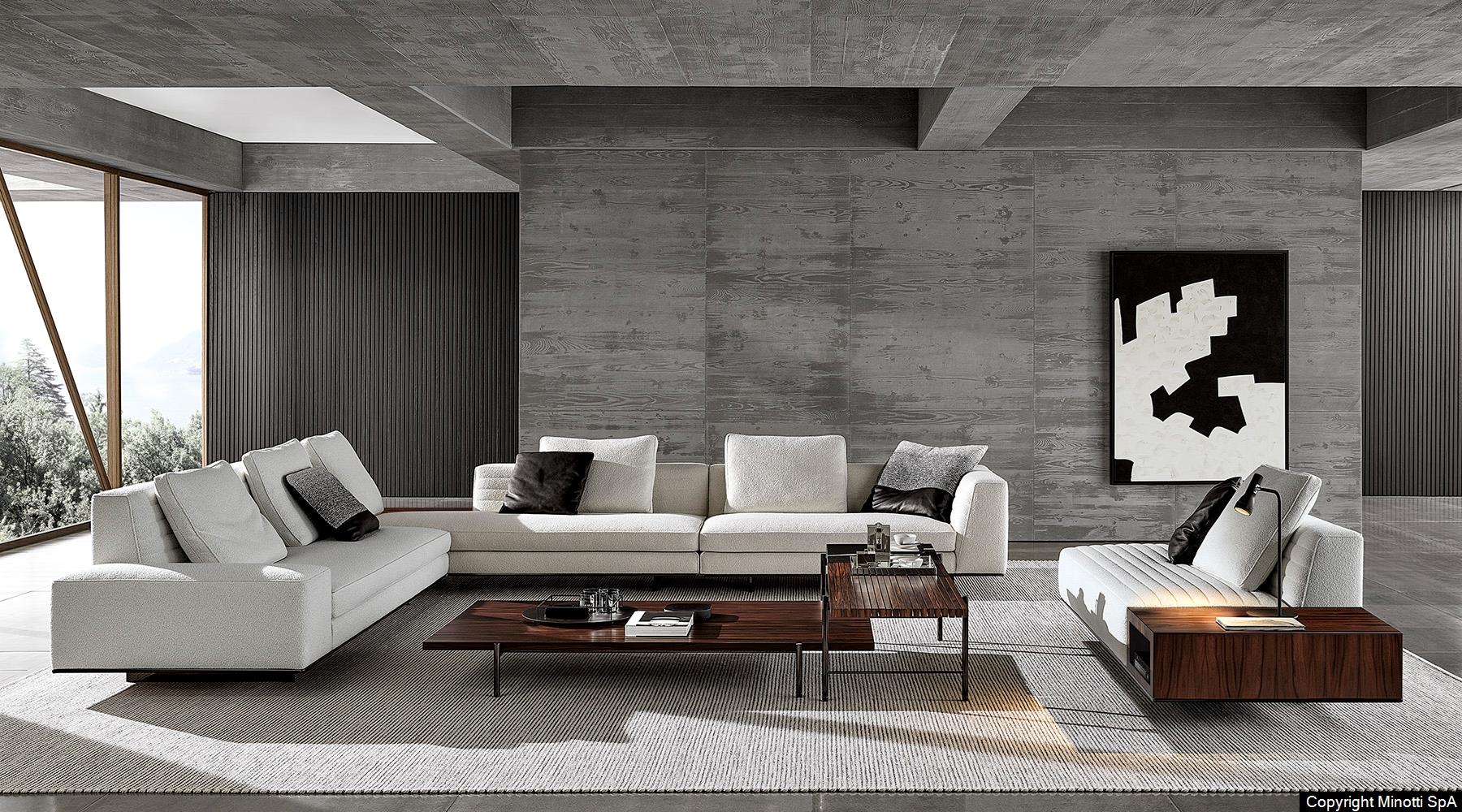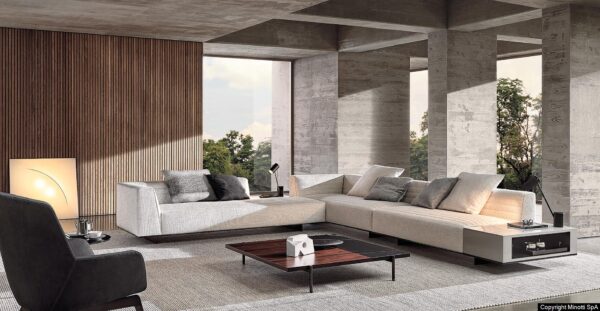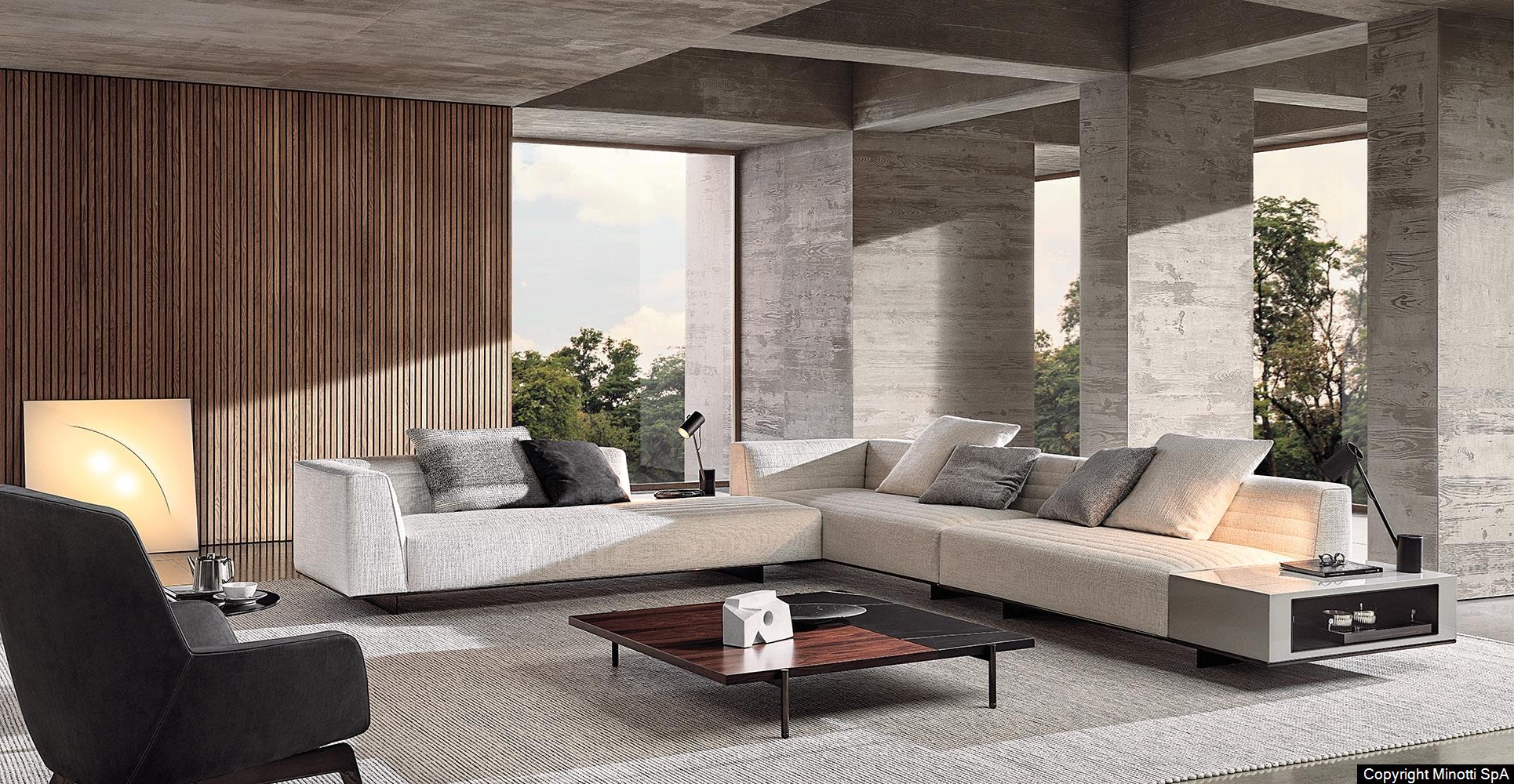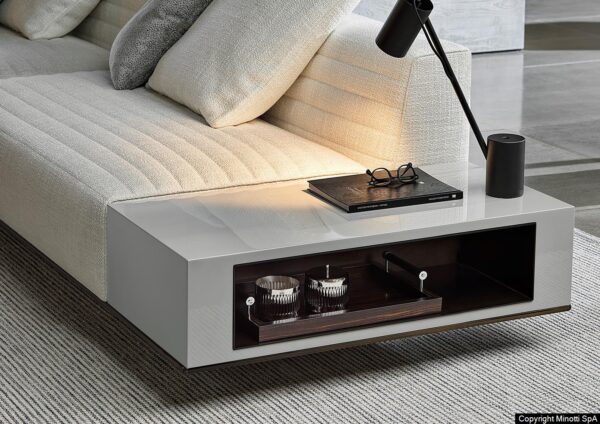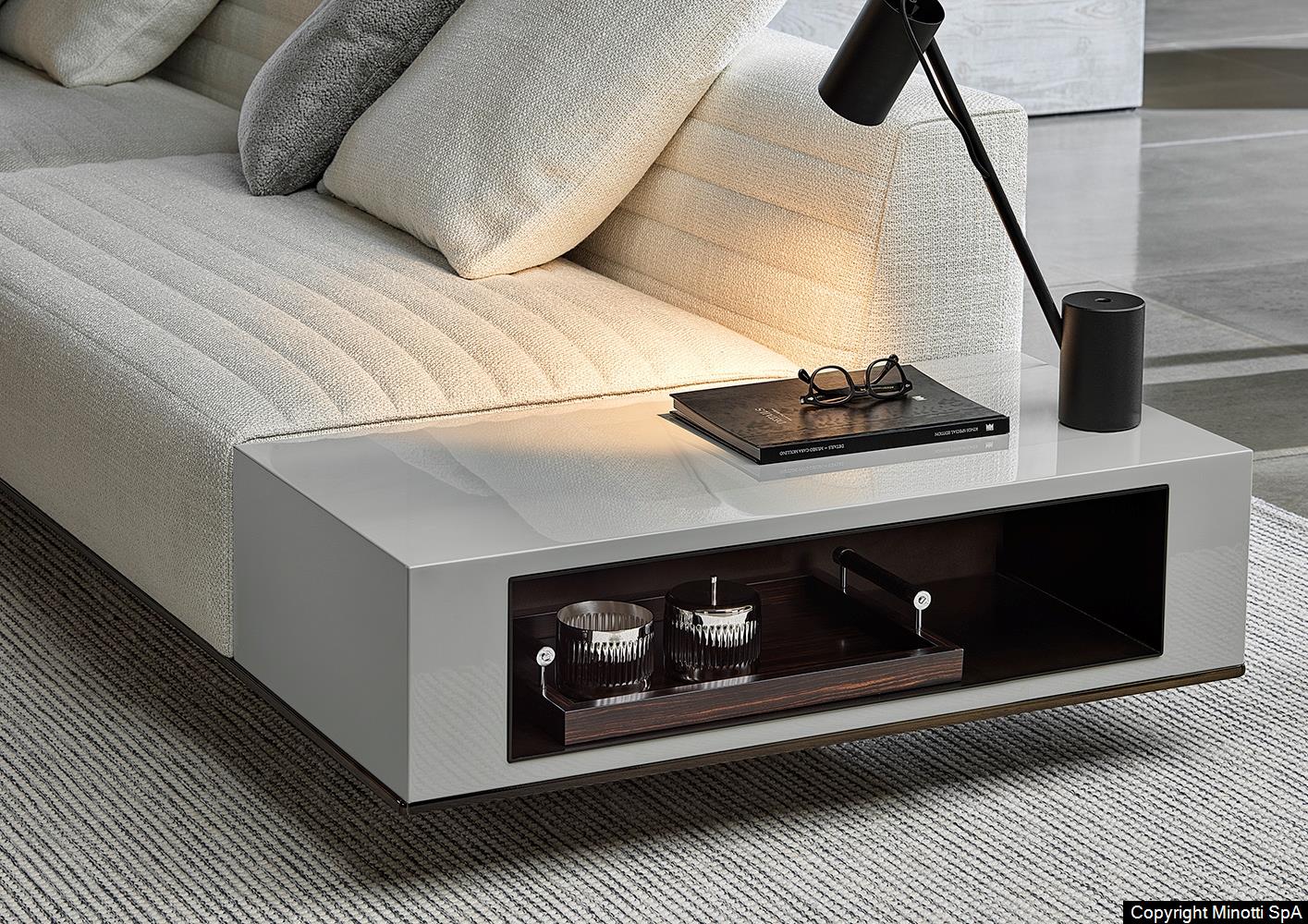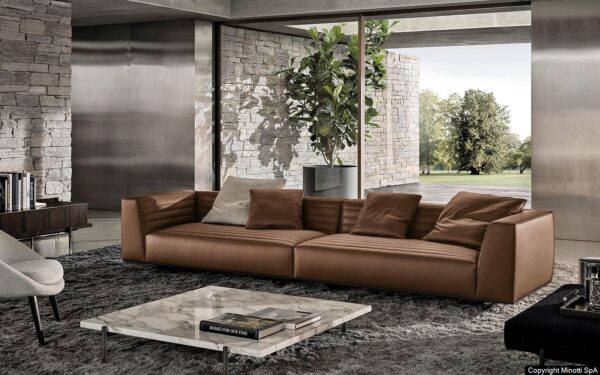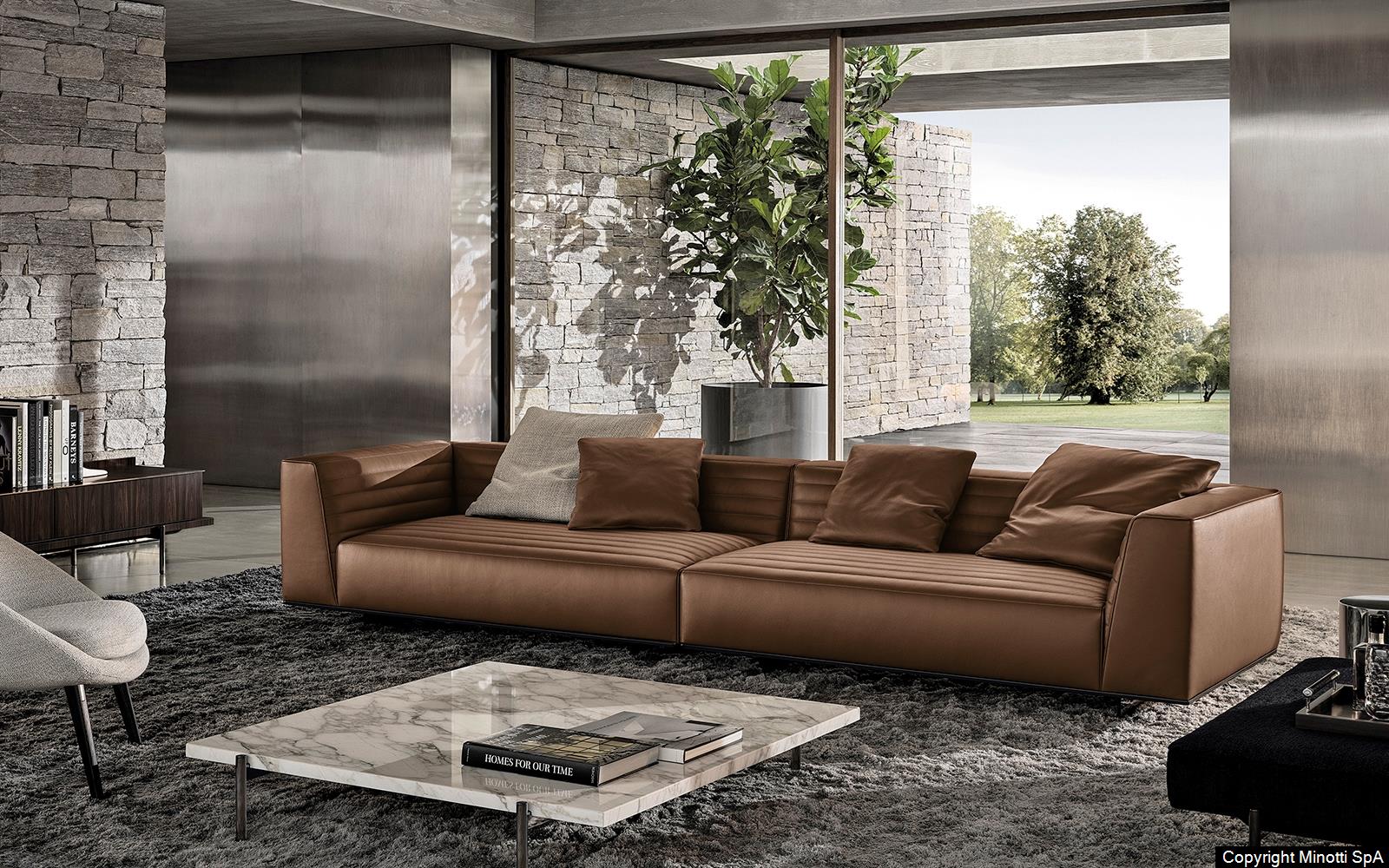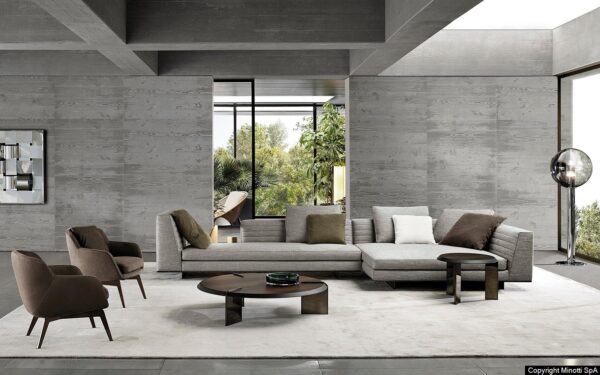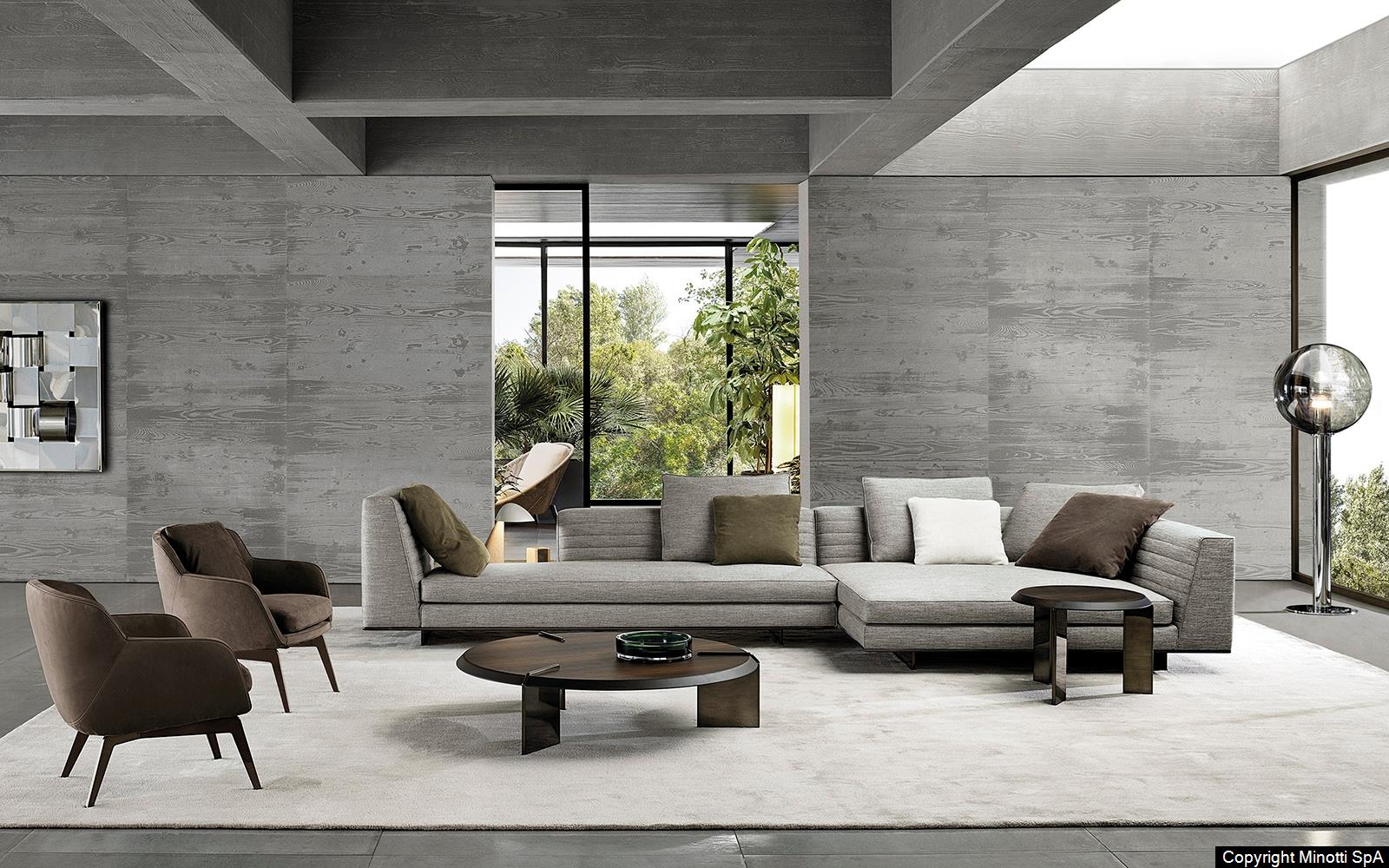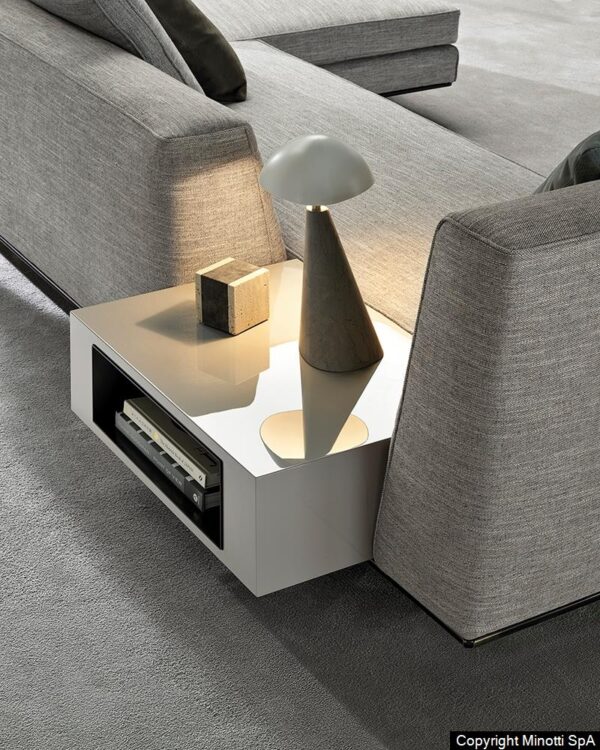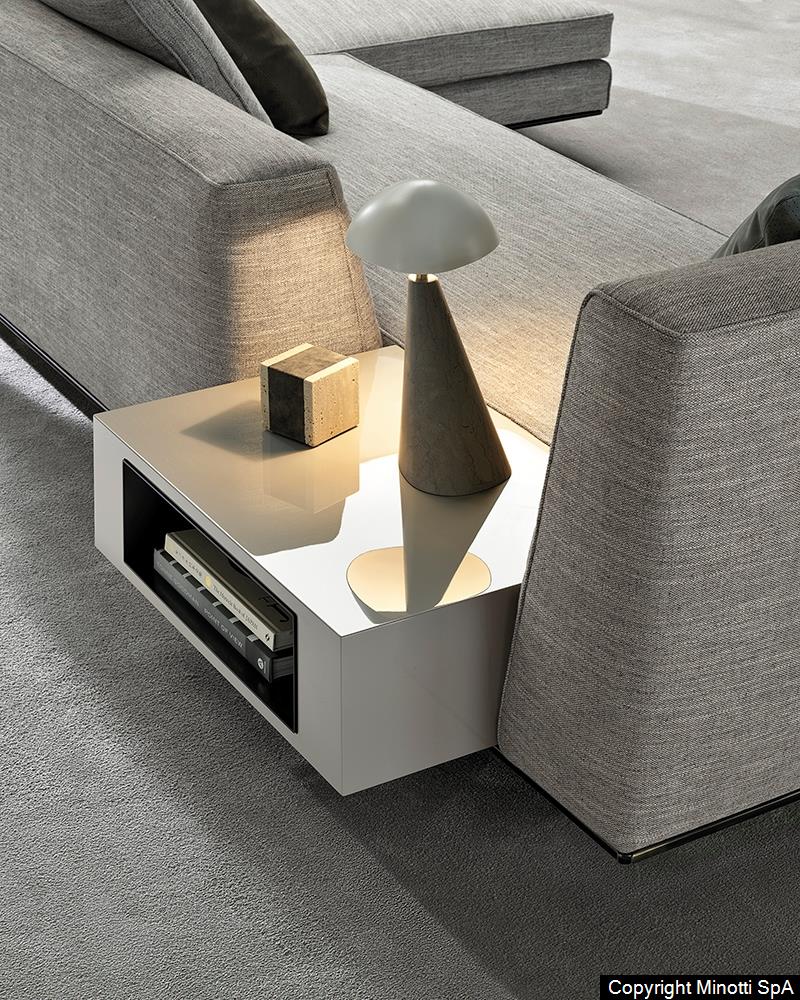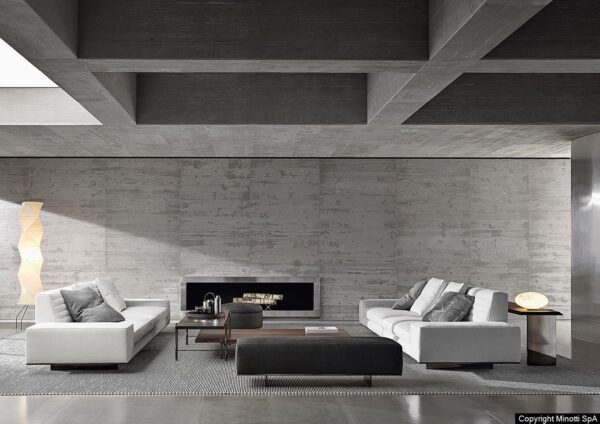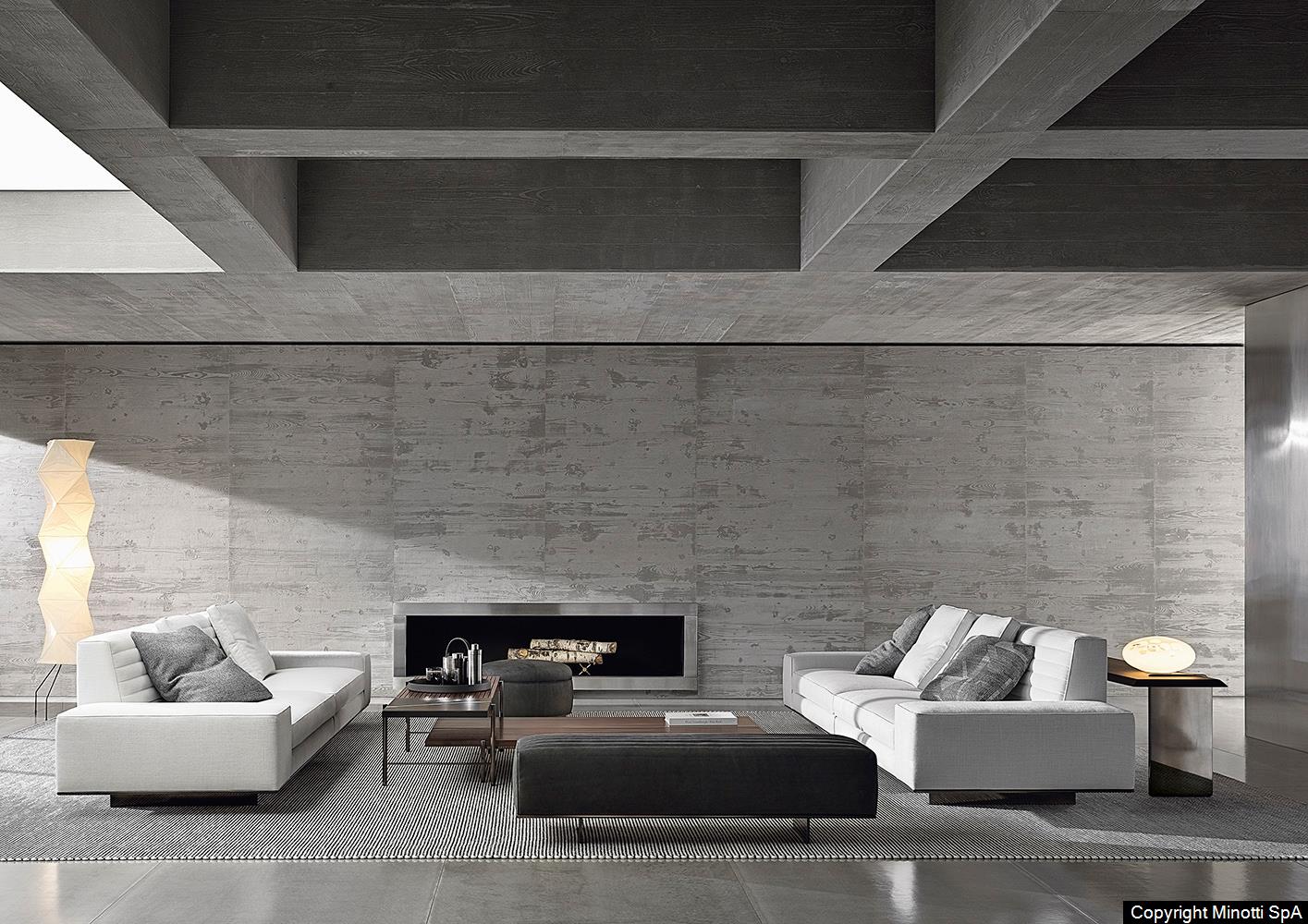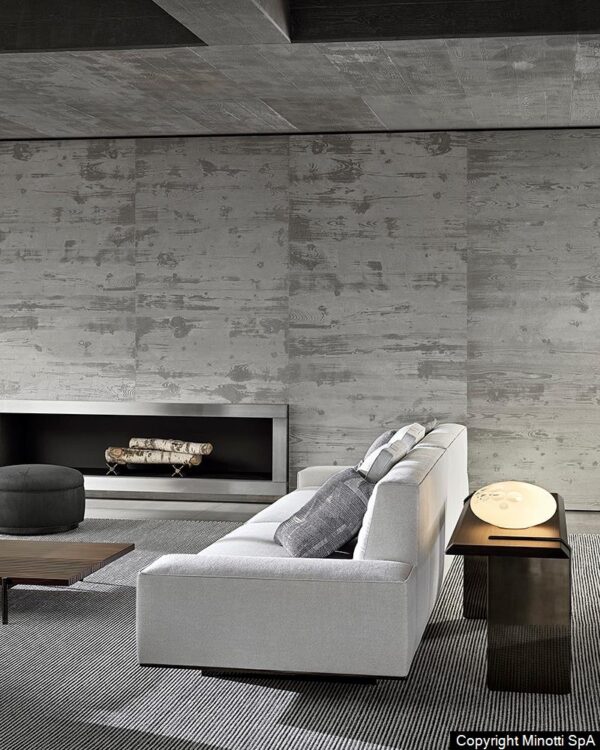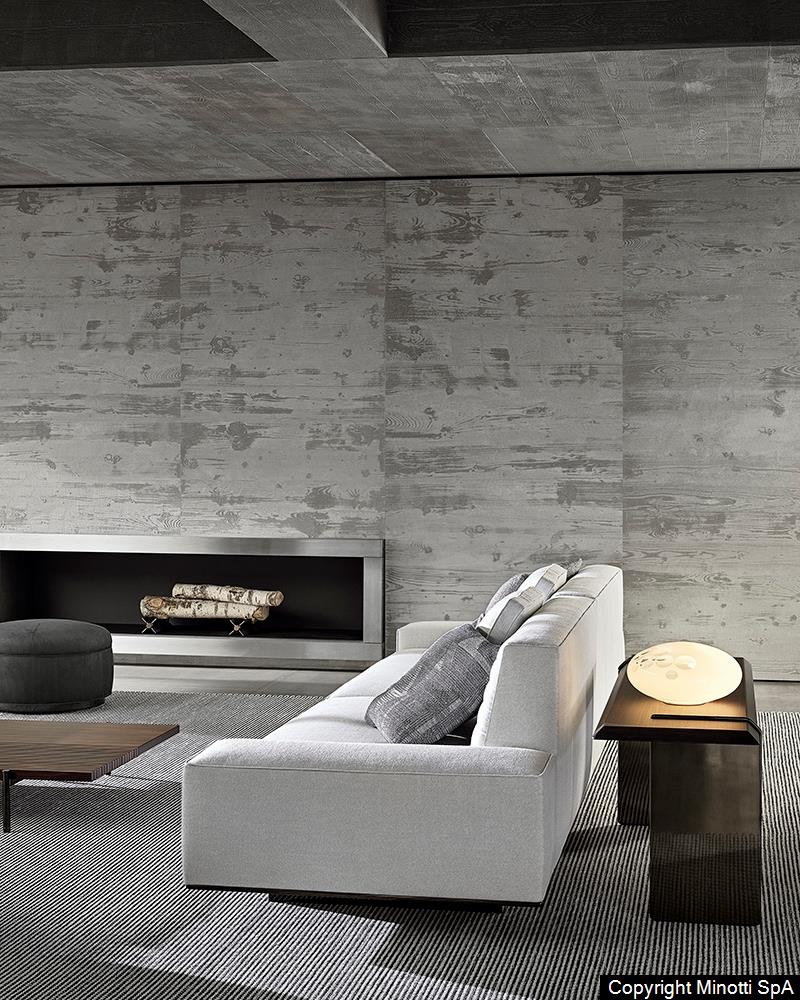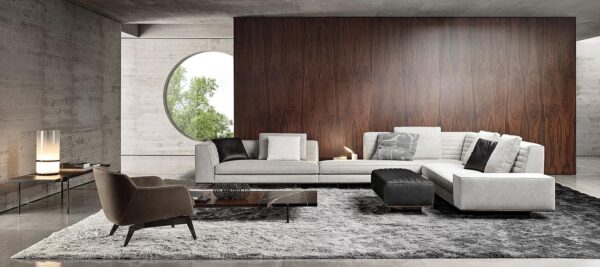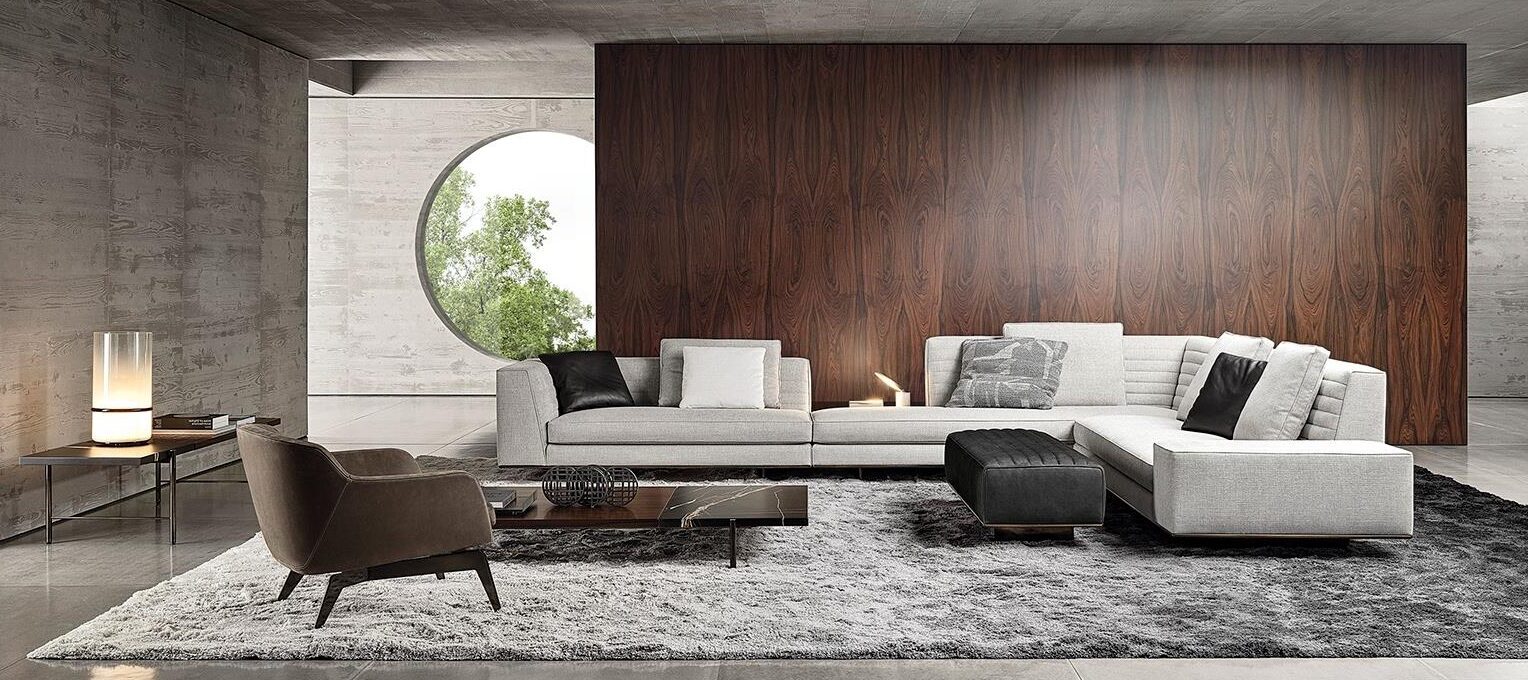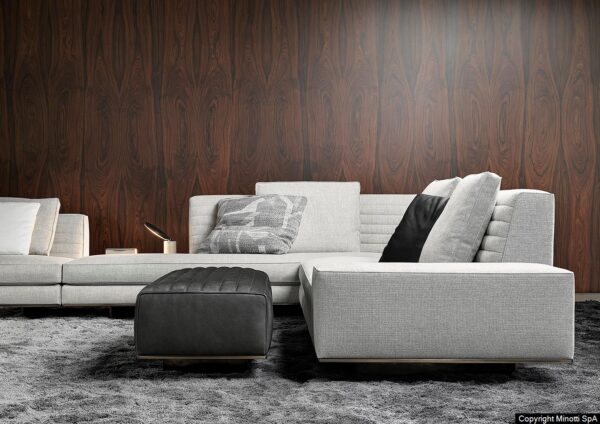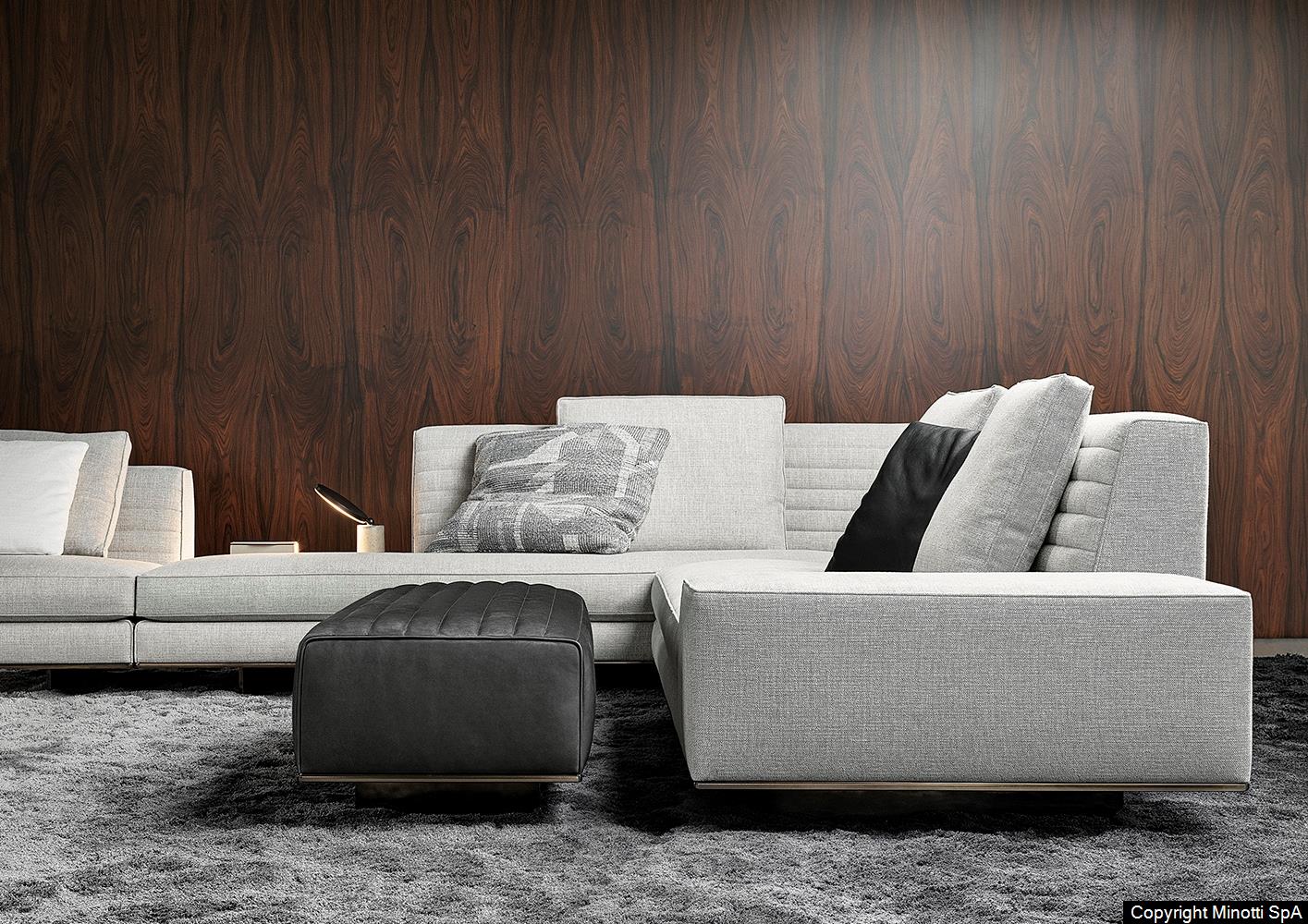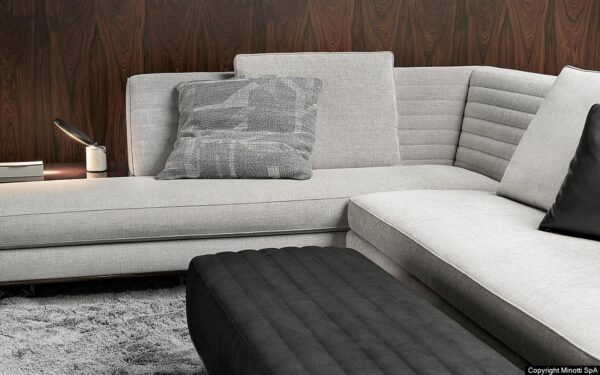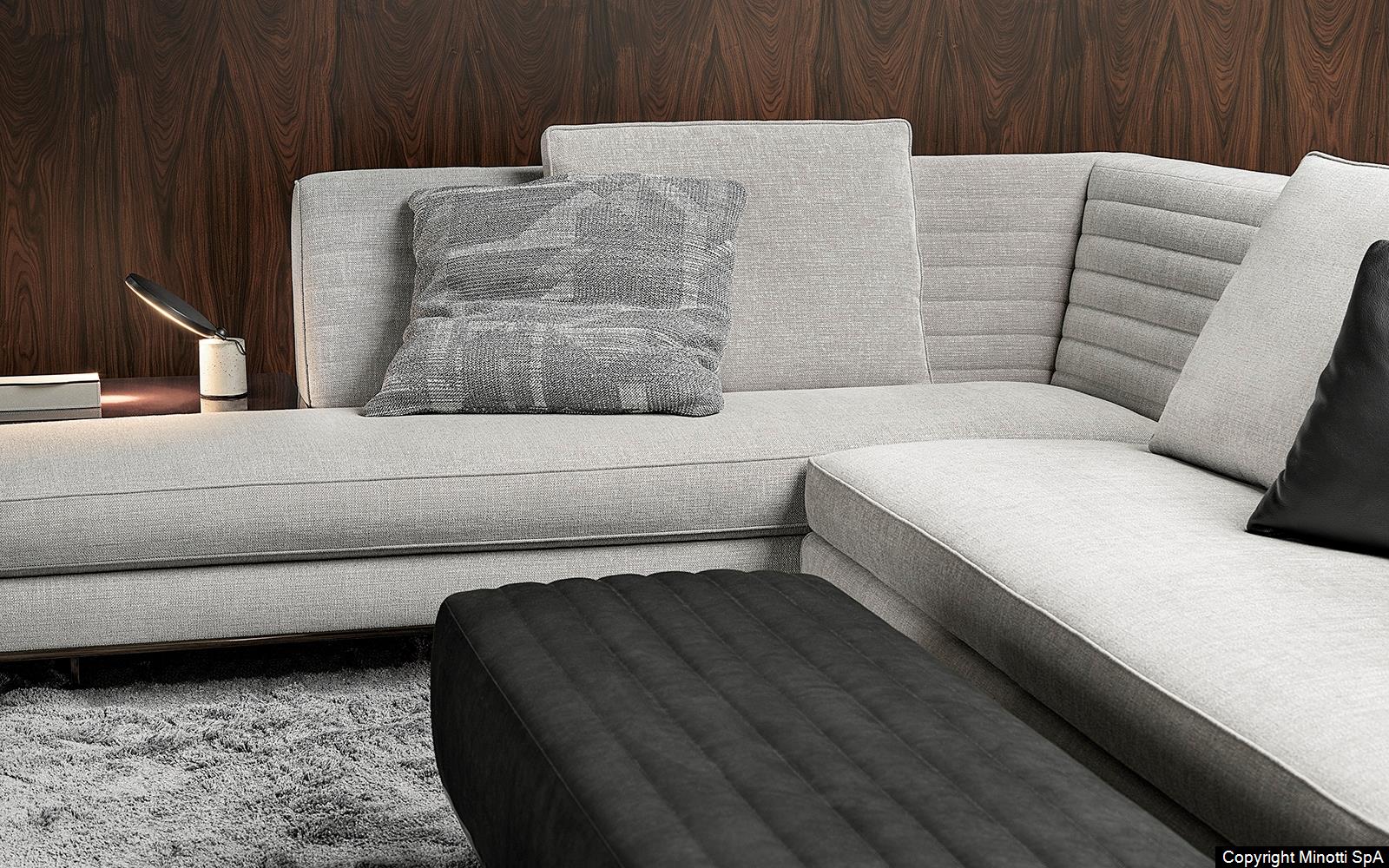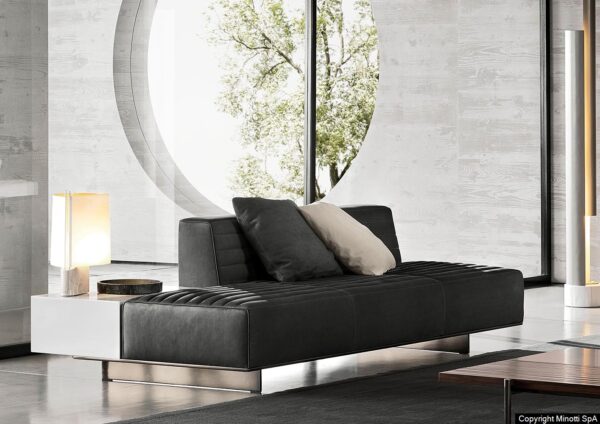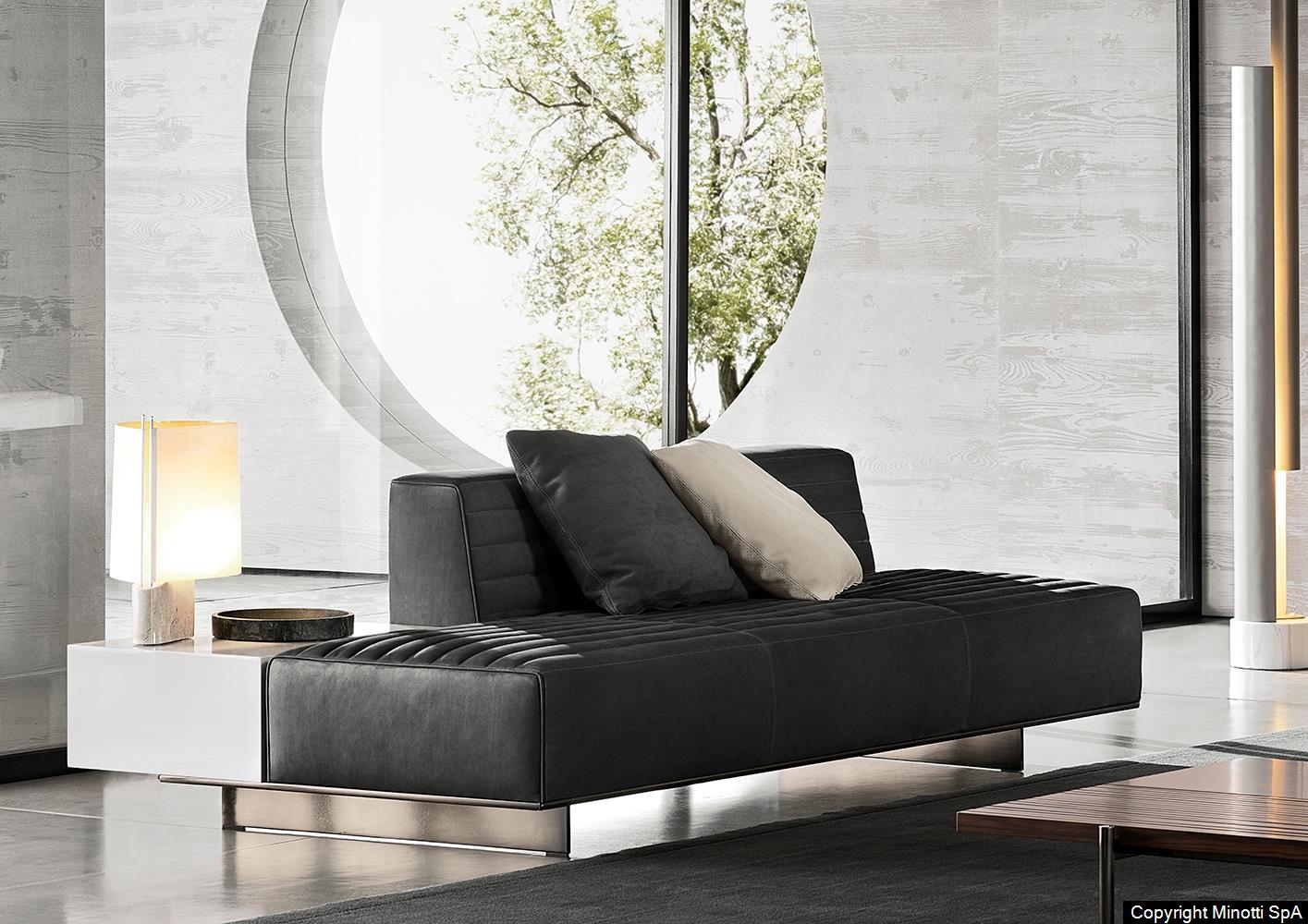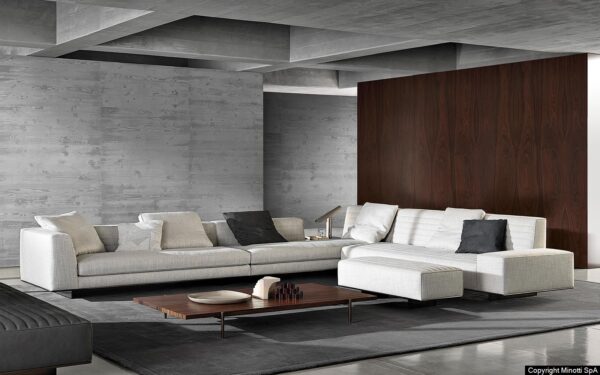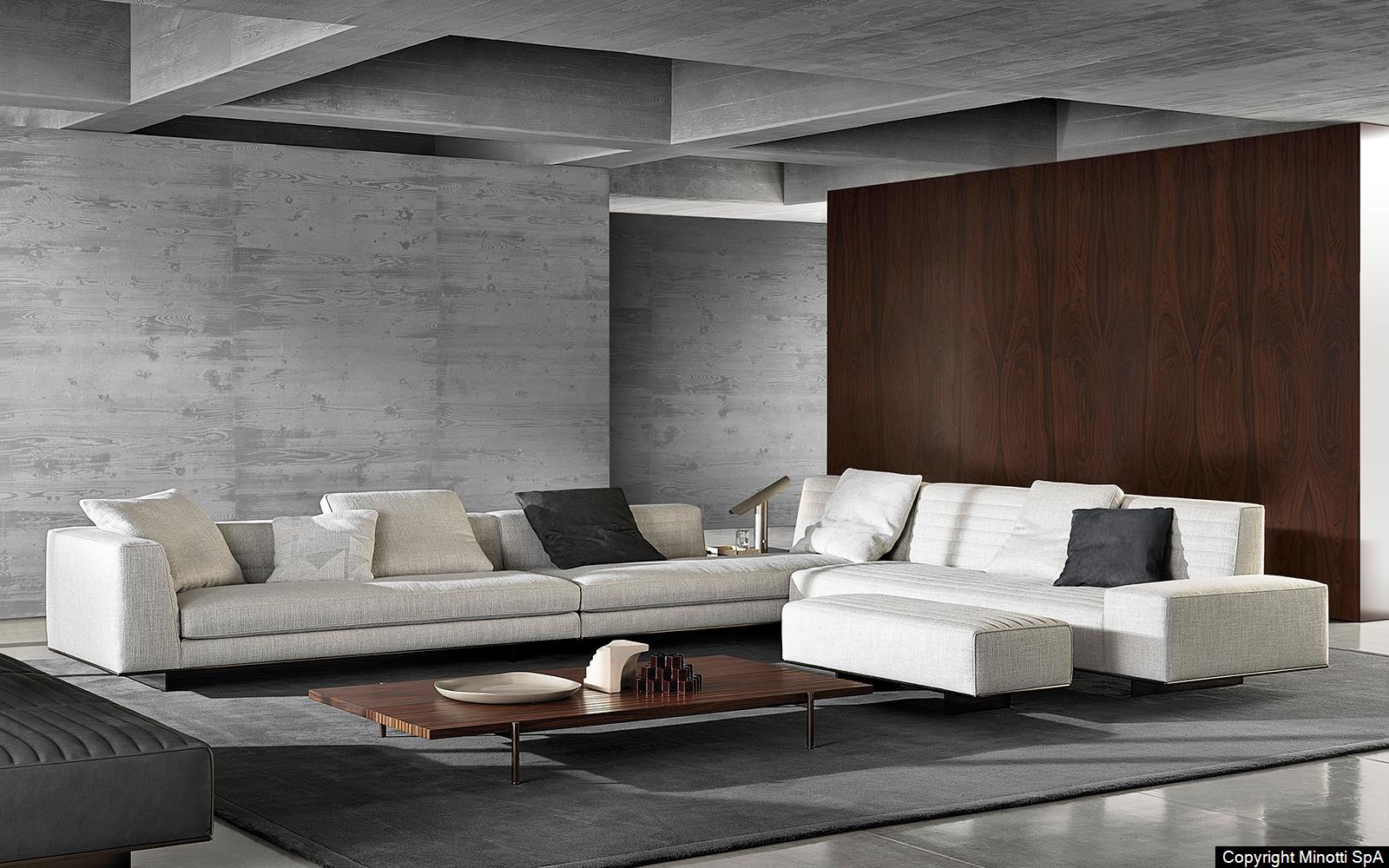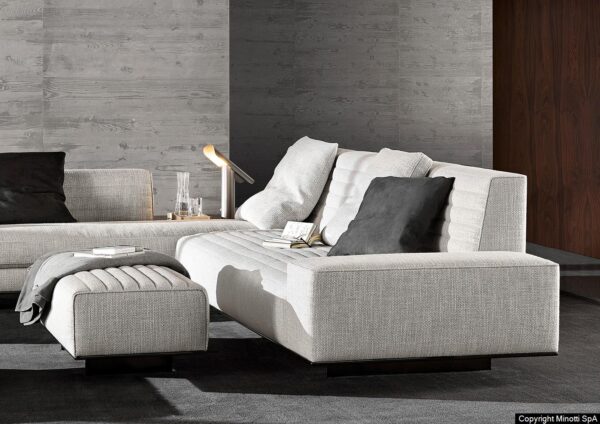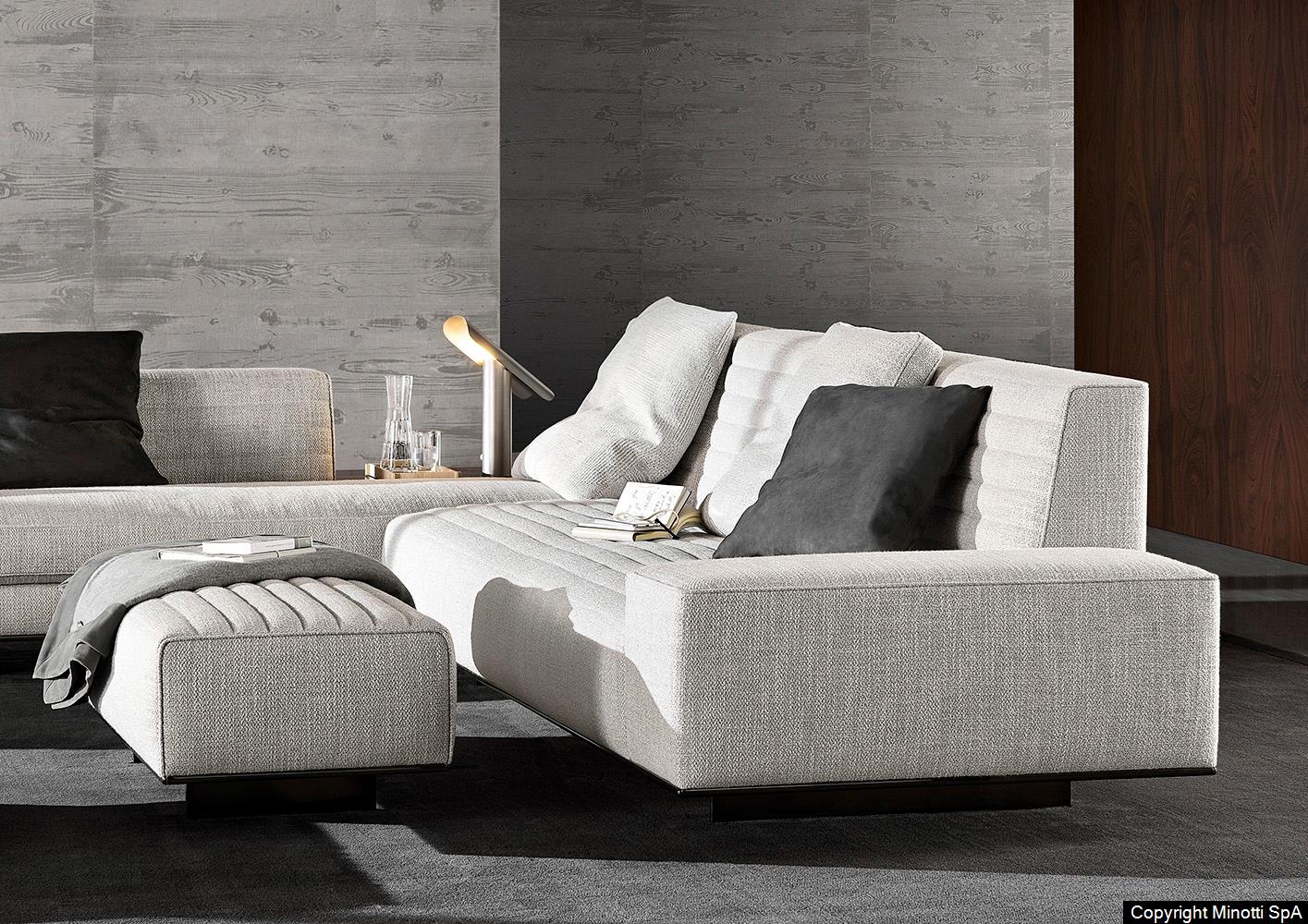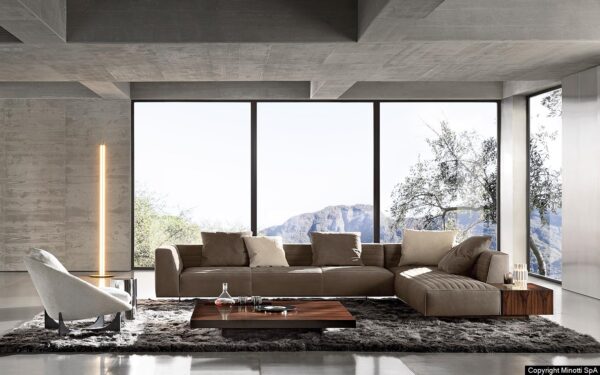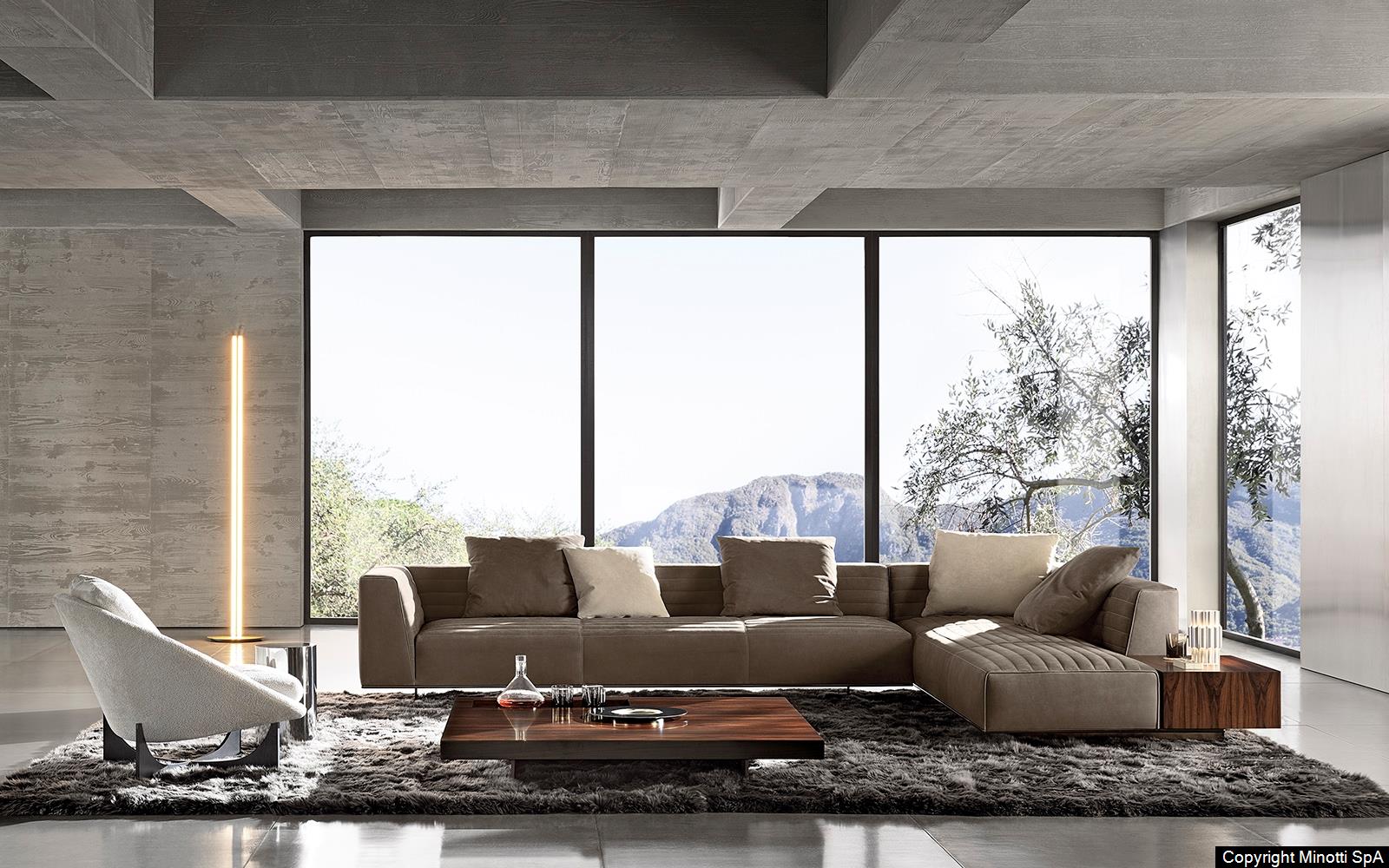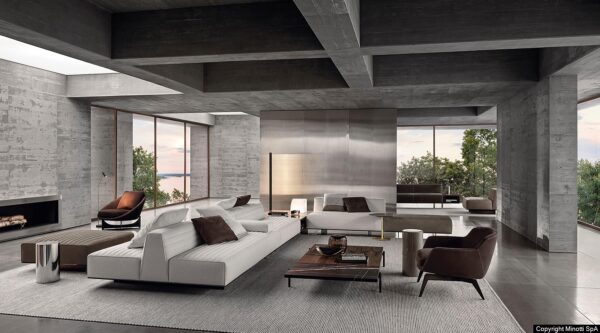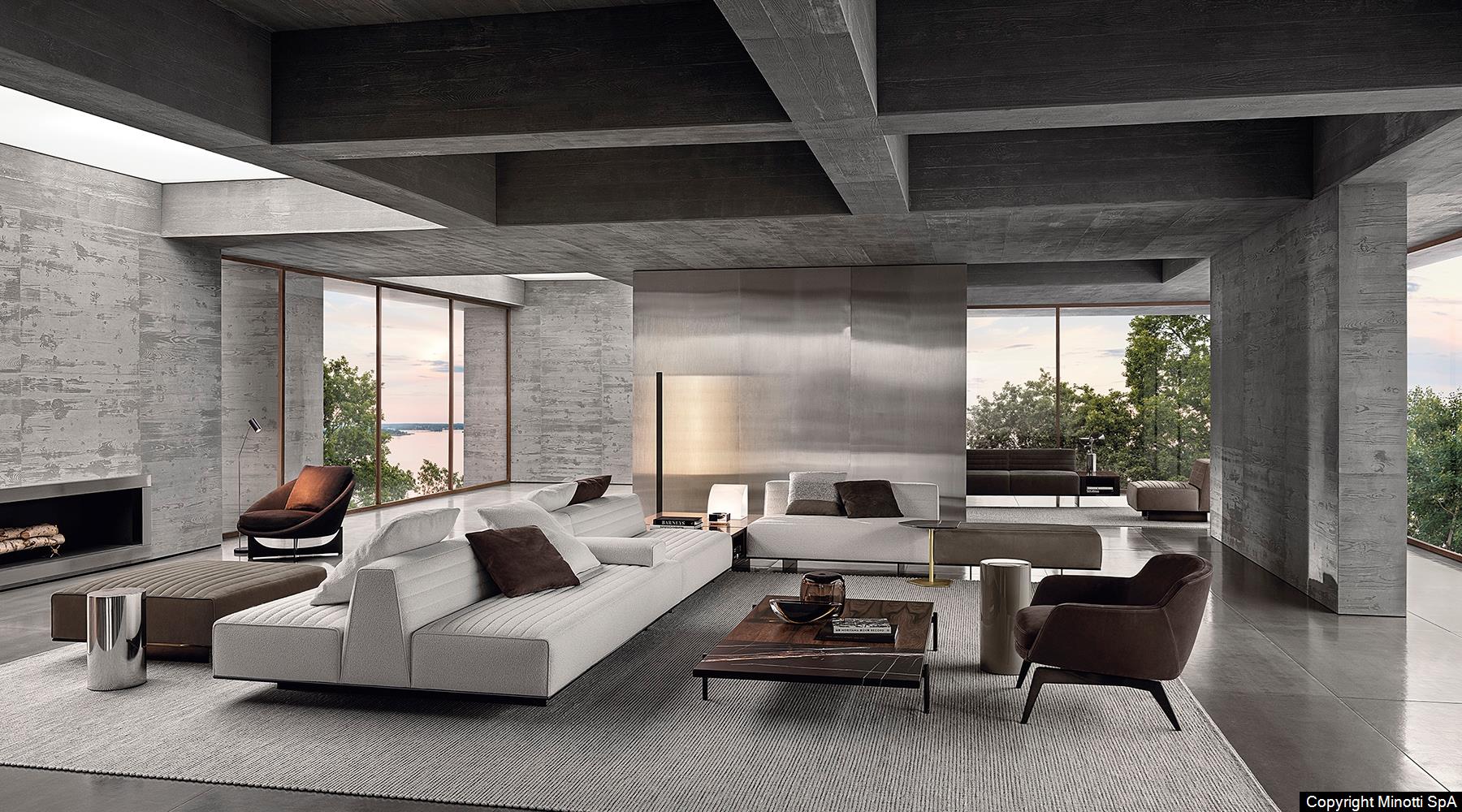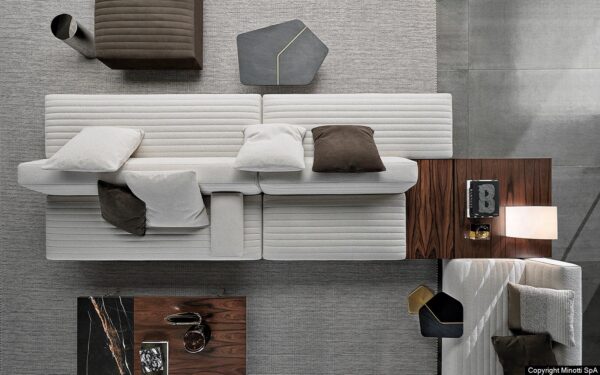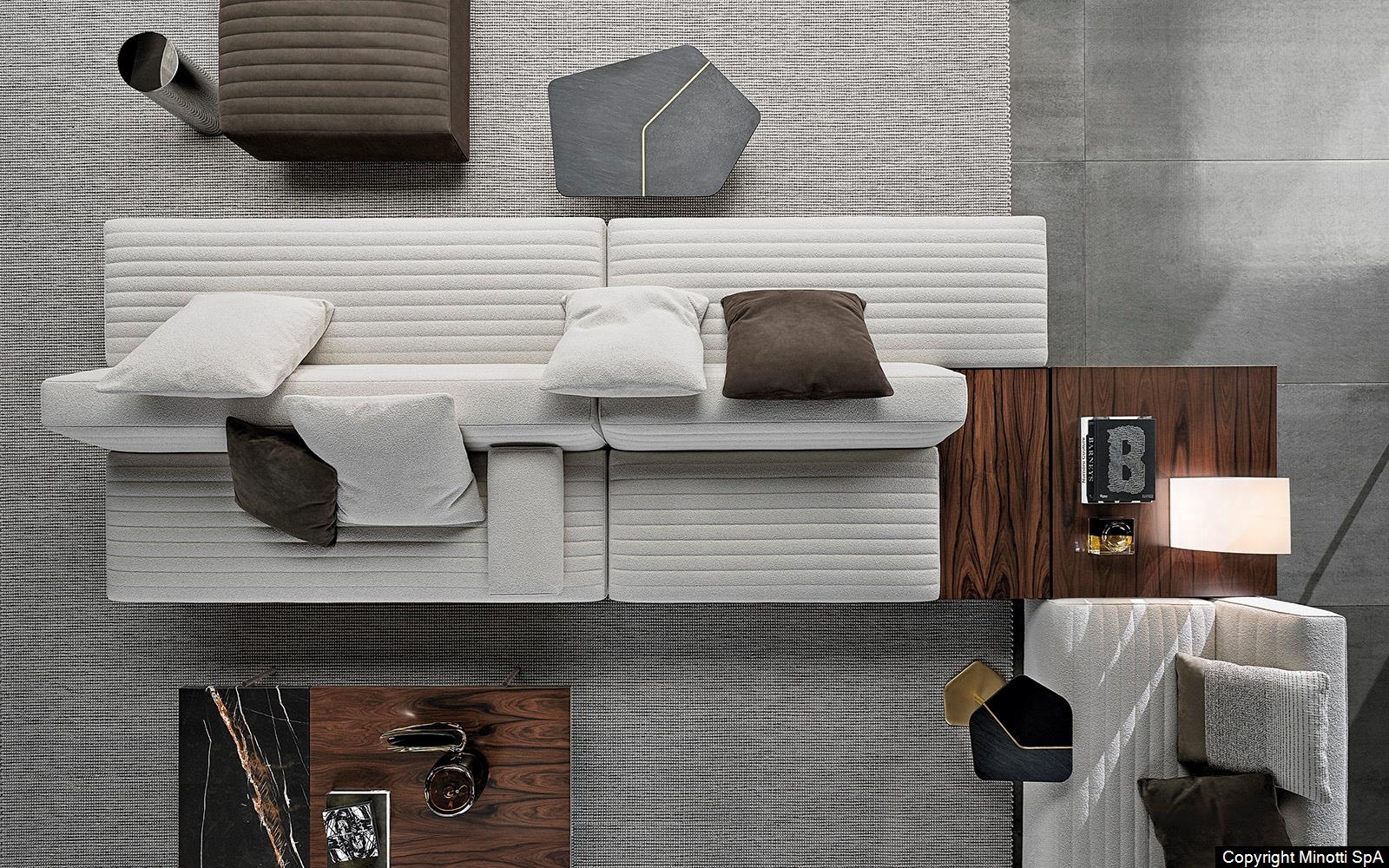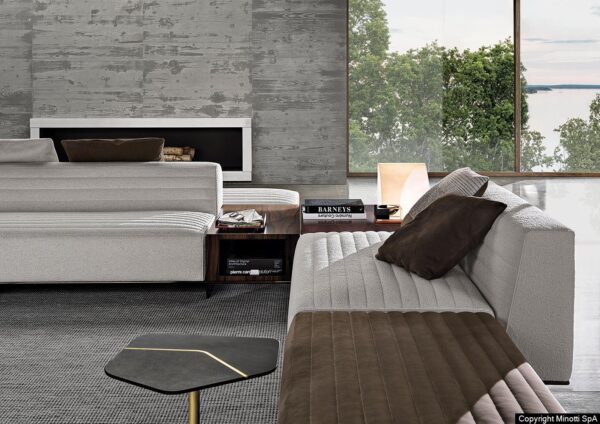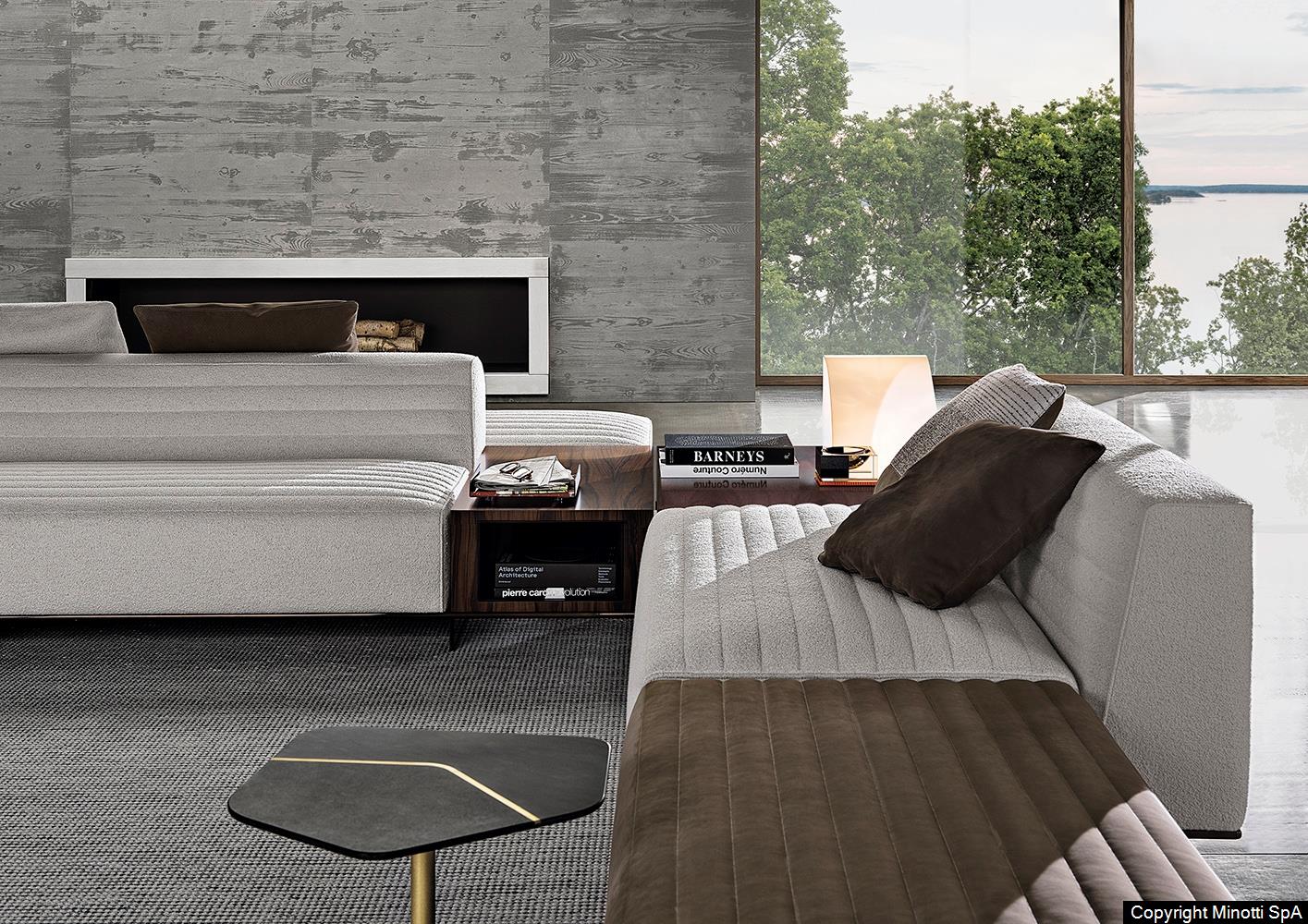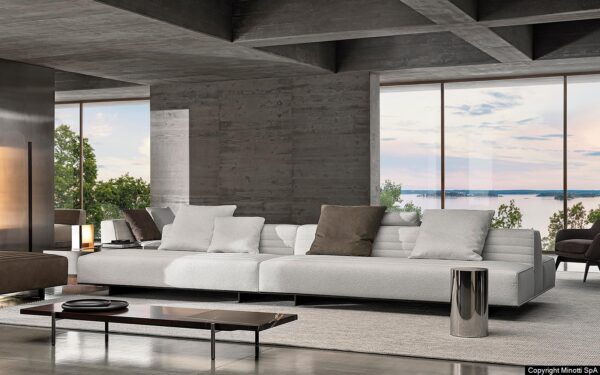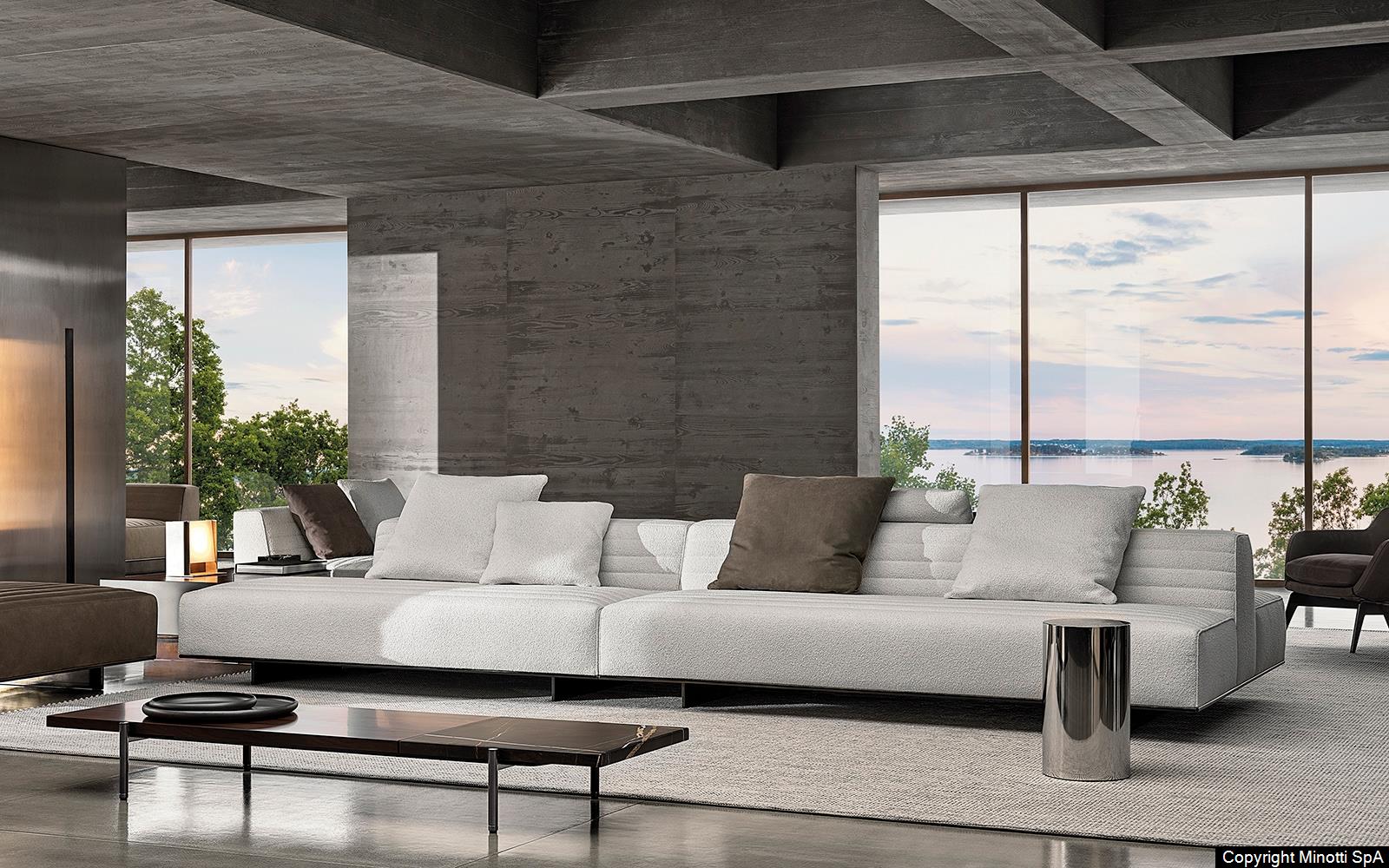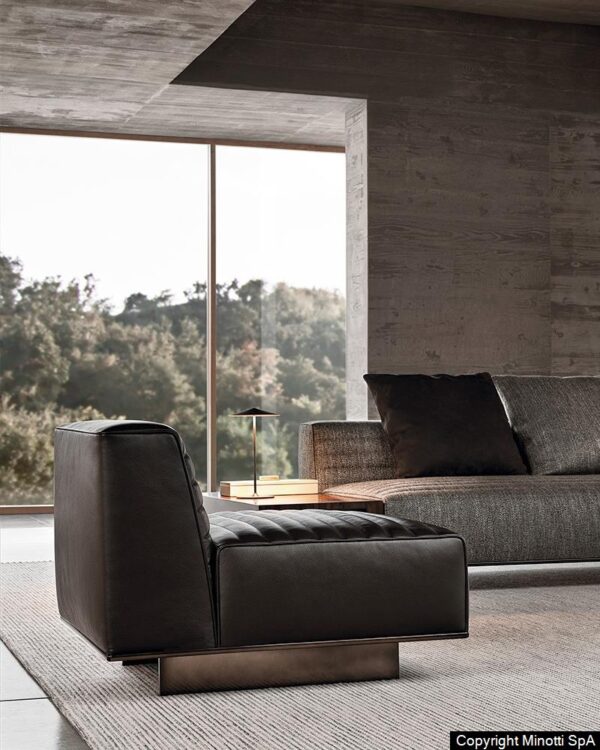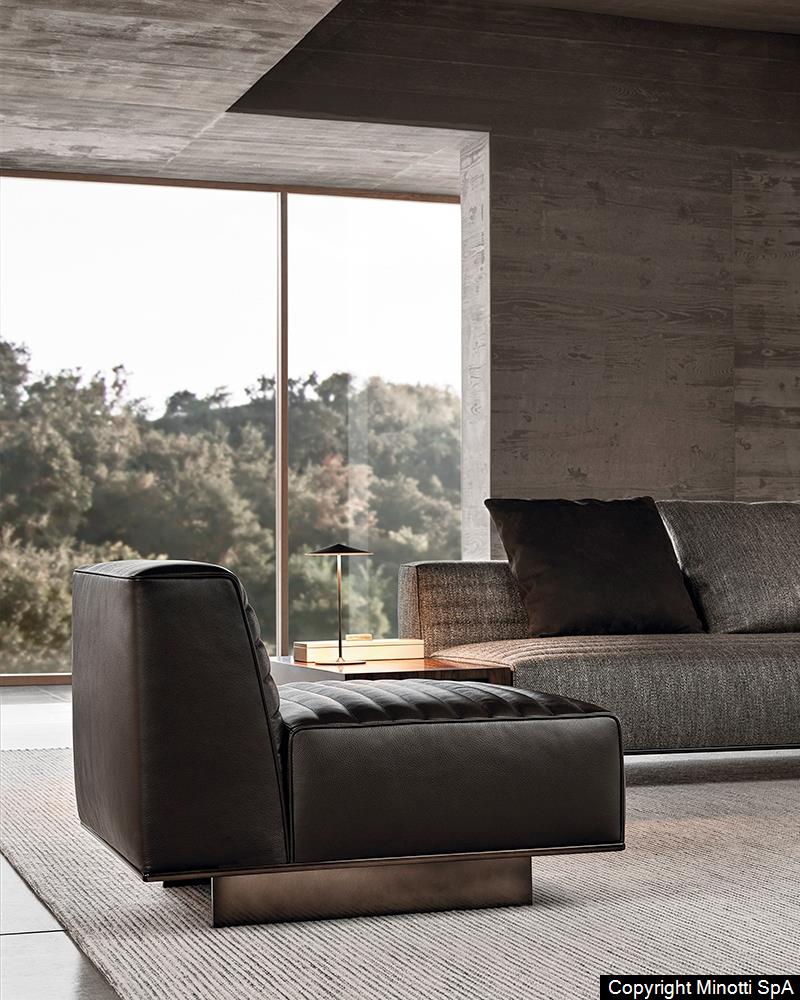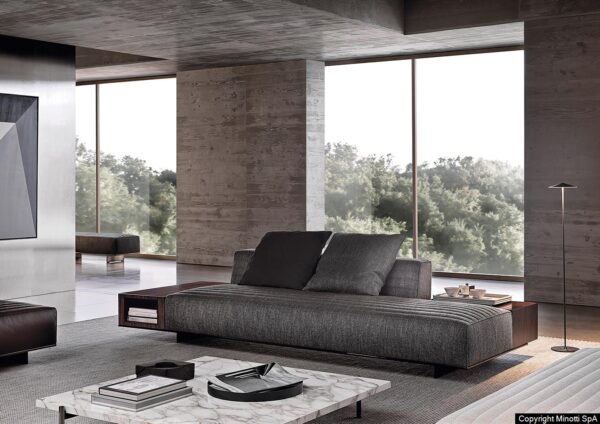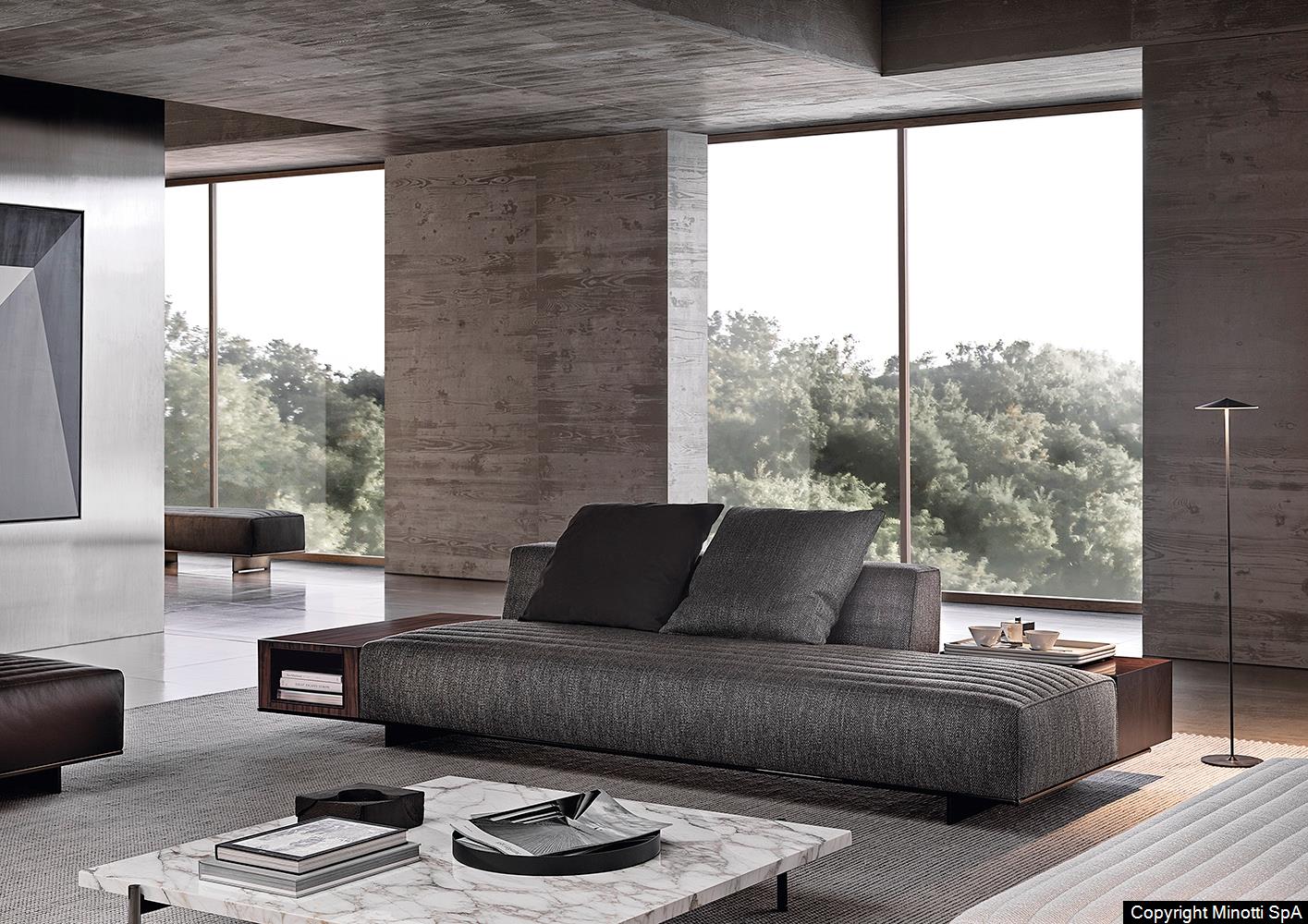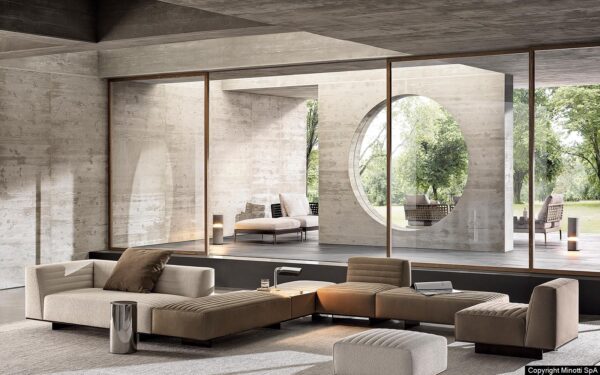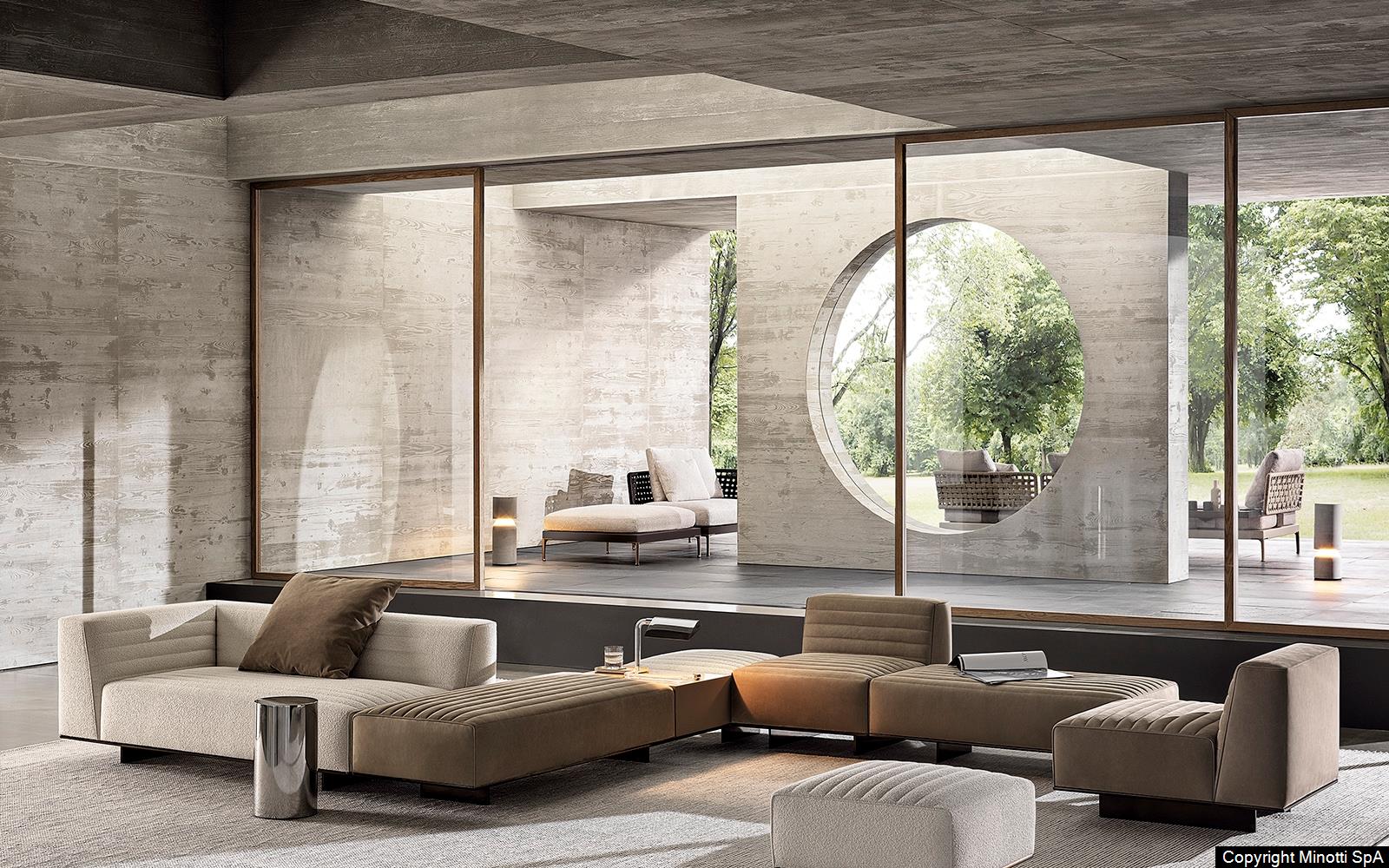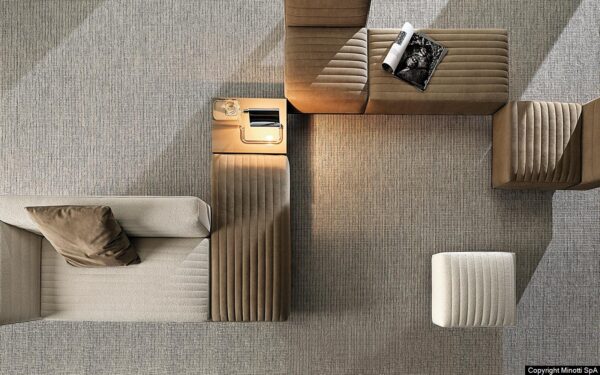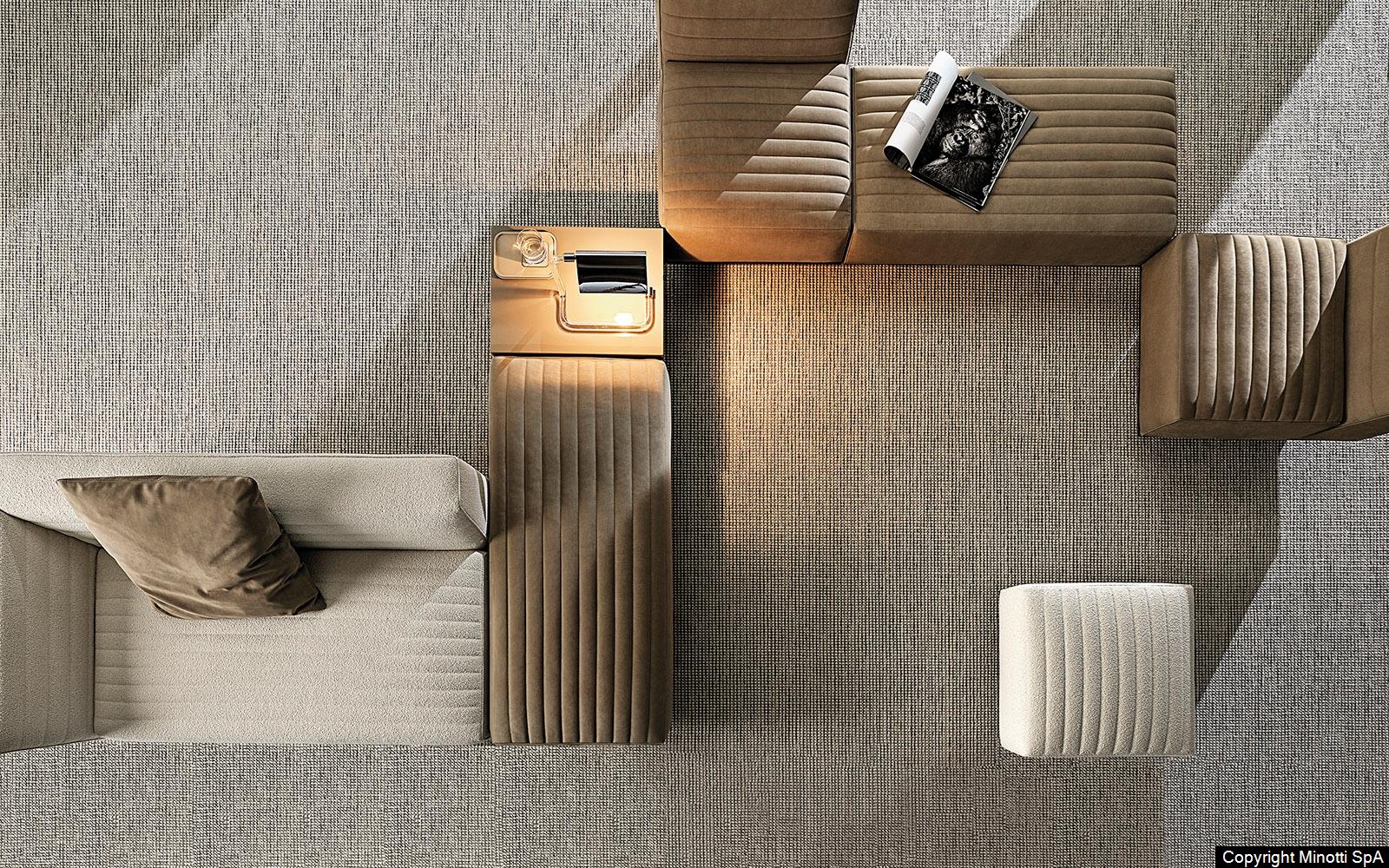 Roger Spring sófi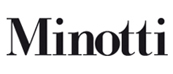 Hannað af Rodolfo Dordoni
fyrir
Minotti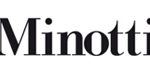 Vantar þig aðstoð eða ráðleggingar?
As a site-specific installation, tailor-made on each occasion to suit its hosting venue based on the specific requests of its commissioning agent, the Roger seating system is the result of an open design, created to be composed with imagination and personalised with style. Exceptionally versatile, it is designed to meet the full range of requirements in terms of layout and use. Its eclectic character makes it capable of intercepting a variety of taste categories and it boasts an extensive range offering endless design solutions. Roger is designed by Rodolfo Dordoni and was developed in collaboration with Minotti, whose imprint is visible in its soft volumes, sophisticated upholstery and sartorial craftsmanship. The system is comprised of three types of elements: Roger Suite, with cushioned seat and a depth of 101 cm; Roger Spring, a monobloc seat of the same depth, with an internal insert in pocket springs that ensure shape retention of the seat, fully quilted on the surface; finally, Roger Spring Sofà, the armless version with a depth of just 94 cm. The elements can be freely customised with high and low backrests, different types of armrests and the option of adding elements functioning as tops and containers, jutting out at the back, or at the end, next to the seat. A system, or rather a super system, capable of creating countless interpretations and configurations, for both residential and hospitality spaces. Roger features a customised base in profiled aluminium with a Black Coffee-coloured varnished finish, which supports the padded elements and the Case volumes in Dark Brown stained palisander Santos, in striped open-pore Black lacquered ash veneer or with a lacquered finish in the colours Ice, Cappuccino or Moka, and a front or side open storage compartment, lined with Brandy-coloured satin-finish aluminium. Two cross blades in Black Coffee-coloured varnished aluminium make the join almost invisible and elevate it 13 cm above the floor, giving the seats an airy aesthetic. The couture-like skills used in the crafting process are expressed in the graphic quilting effect, sporting long horizontal lines that run along the backrests, the seating elements and the matching benches, endowing the surfaces with a super soft, luxurious feel. In addition to special back-to-back pieces, characterised by a single trapezoidal backrest, and chaise-longues with and without the Case element, the family includes many benches of different sizes, also available with or without the Case element.
Vörunúmer: min-rogersprsp
Rodolfo Dordoni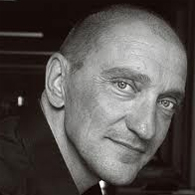 Arkitektinn Rodolfo Dordoni fæddist í Milano þar sem hann lauk námi í arkitektúr 1979 frá hinum virta skóla Milan Polytechnic. Hann hefur mikla reynslu í bæði vöruhönnun, listrænni stjórnun fyrir mörg af leiðandi Ítölsk hönnunarframleiðendur þar má nefna Minotti, Arper, Capellini og Artemide.