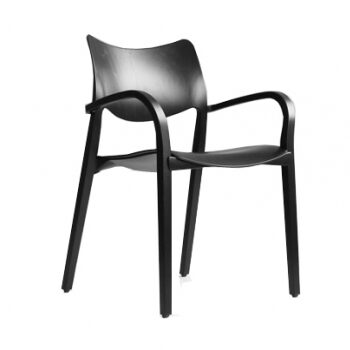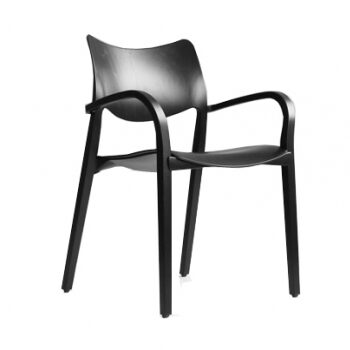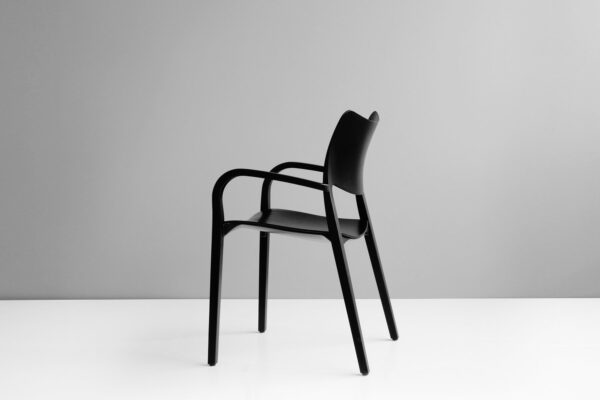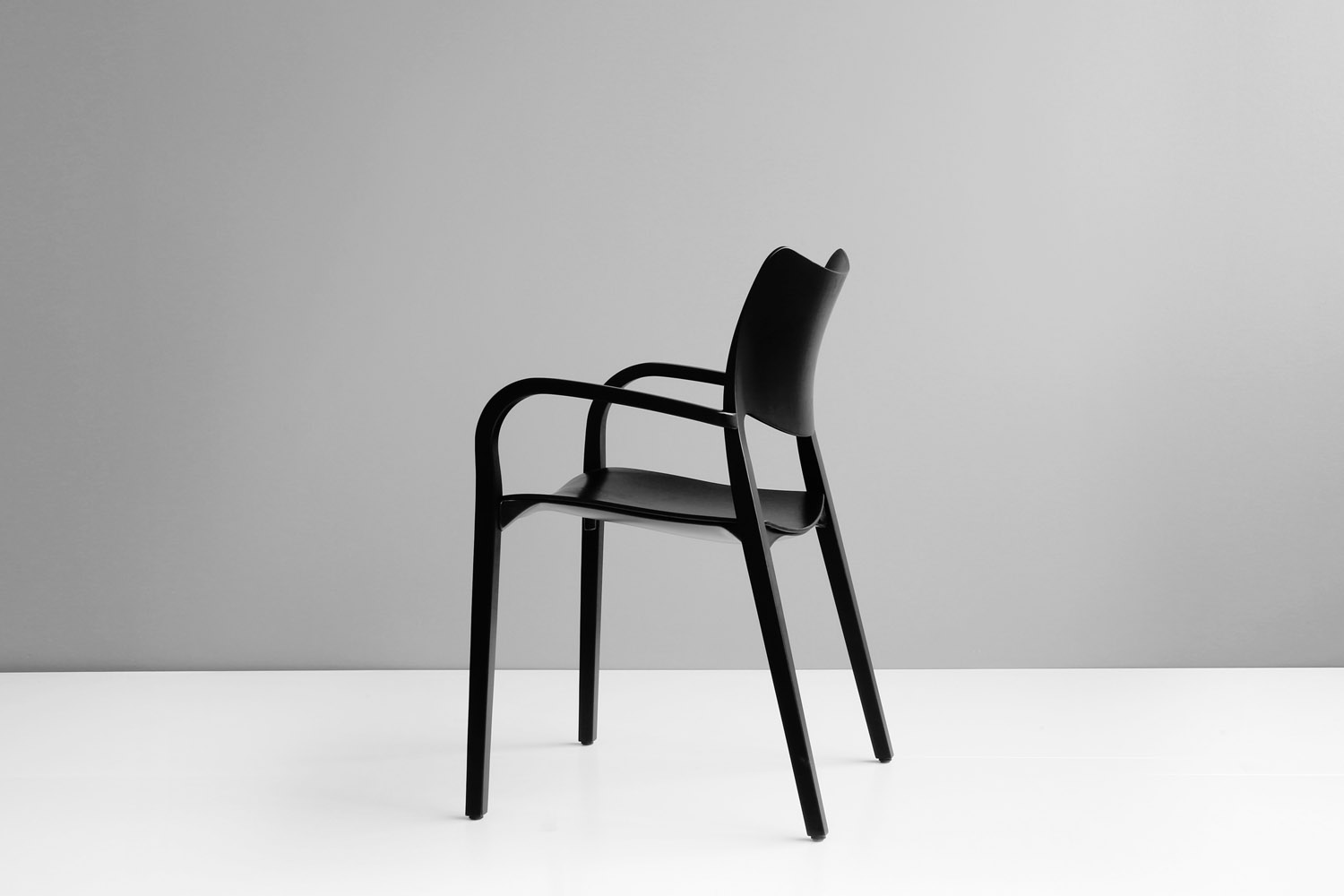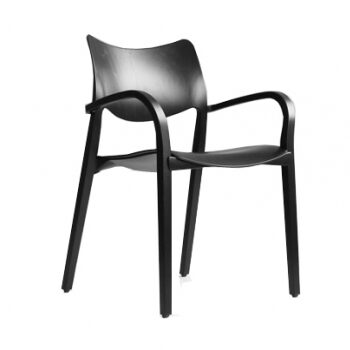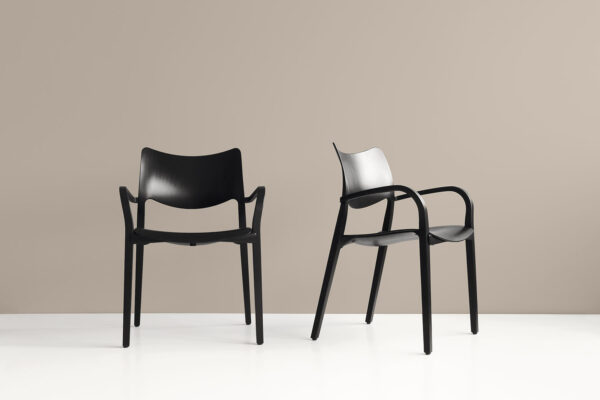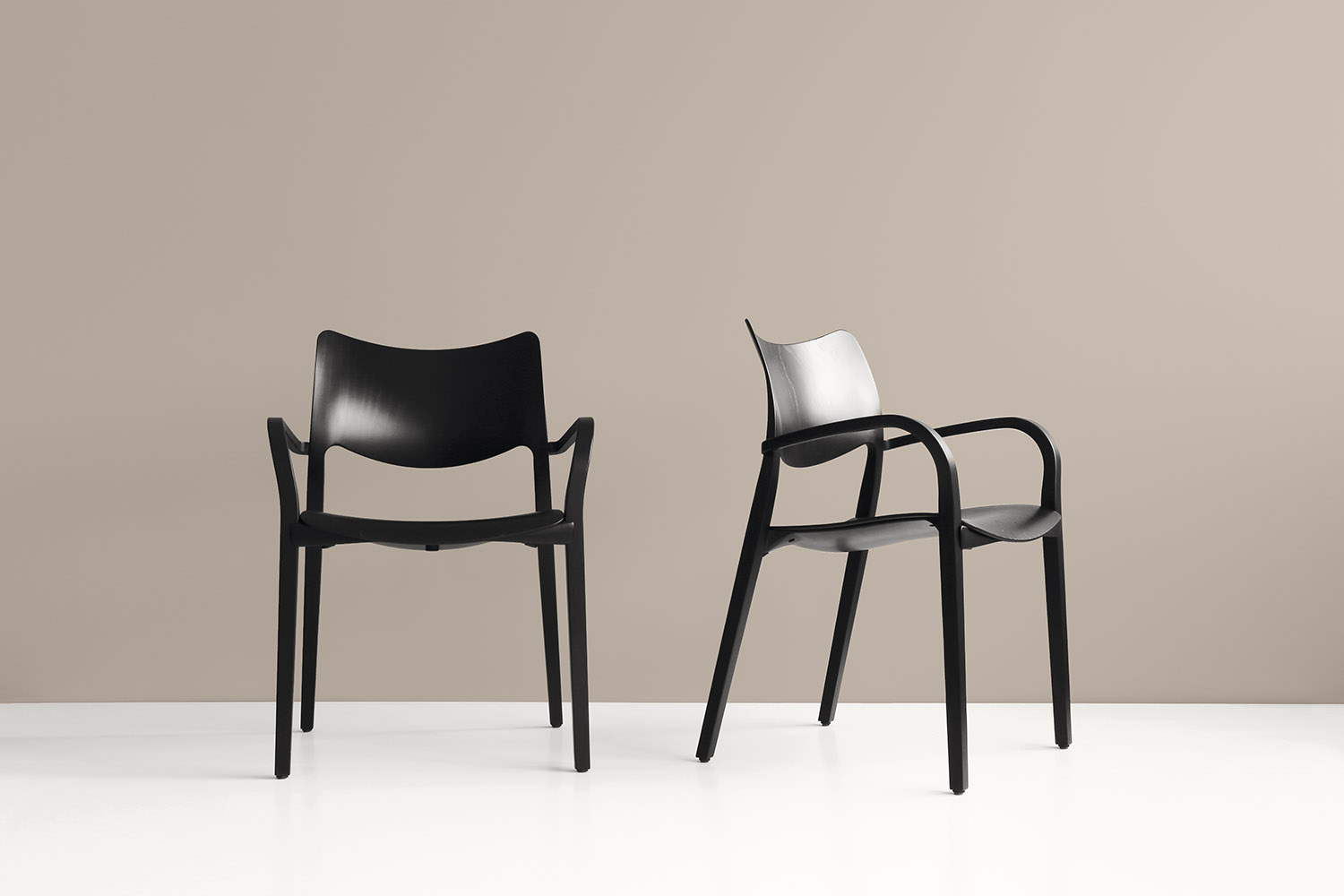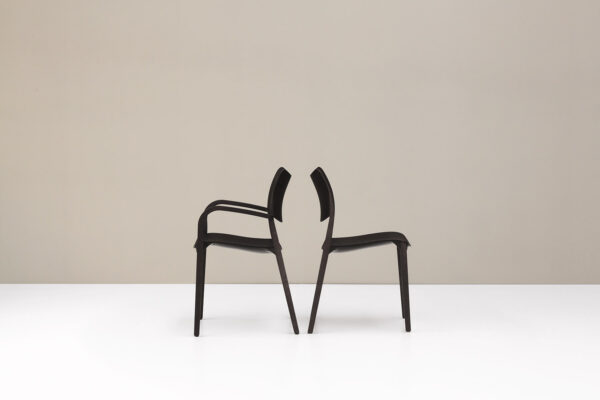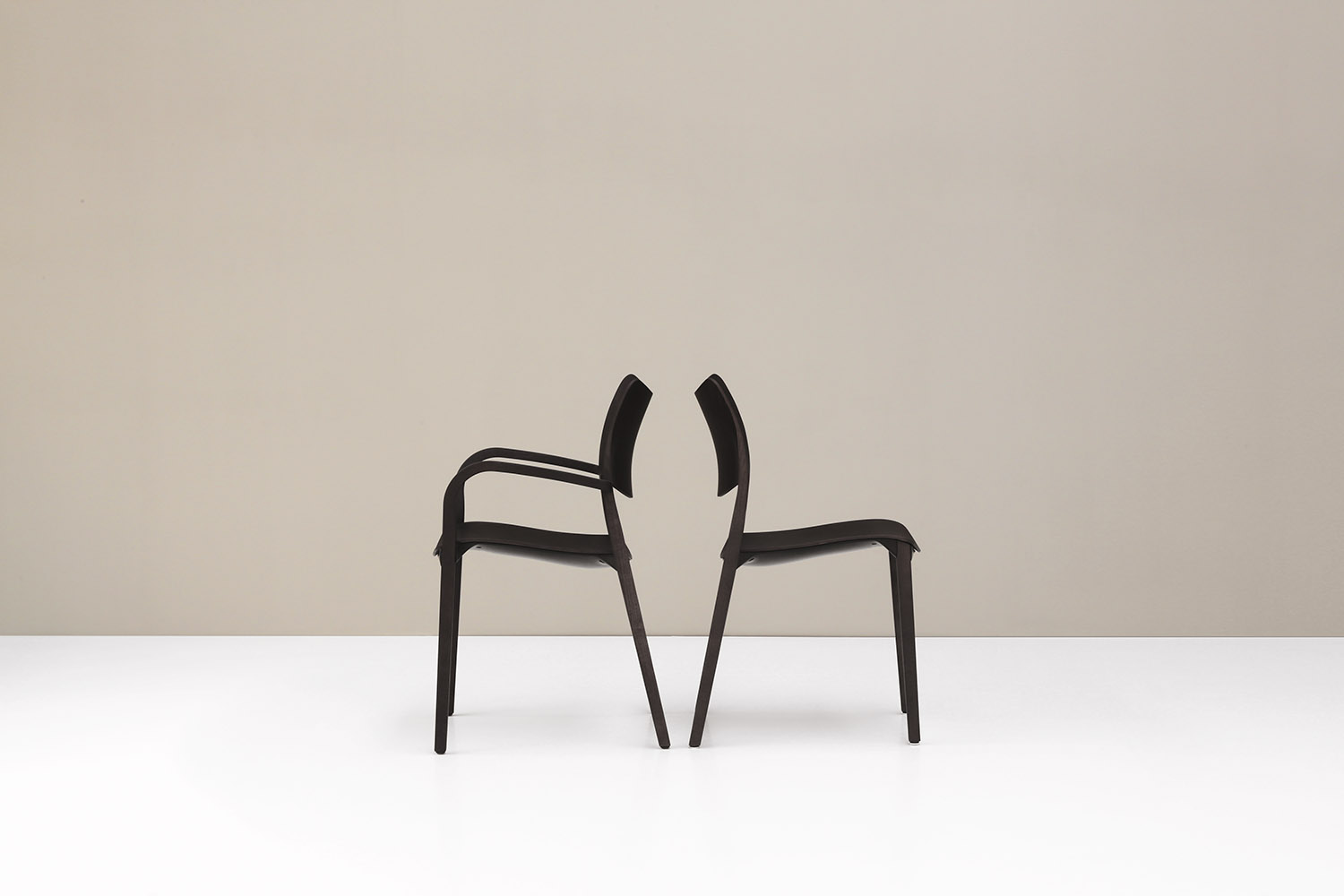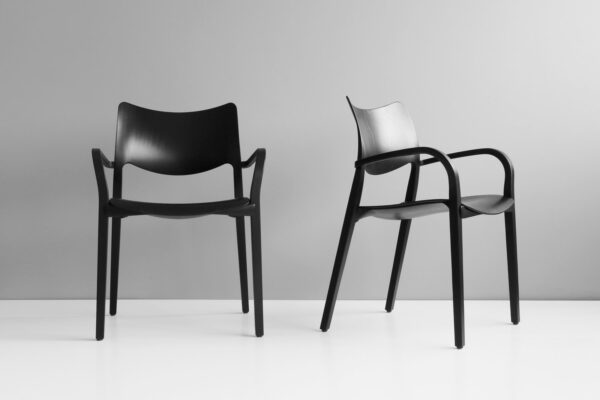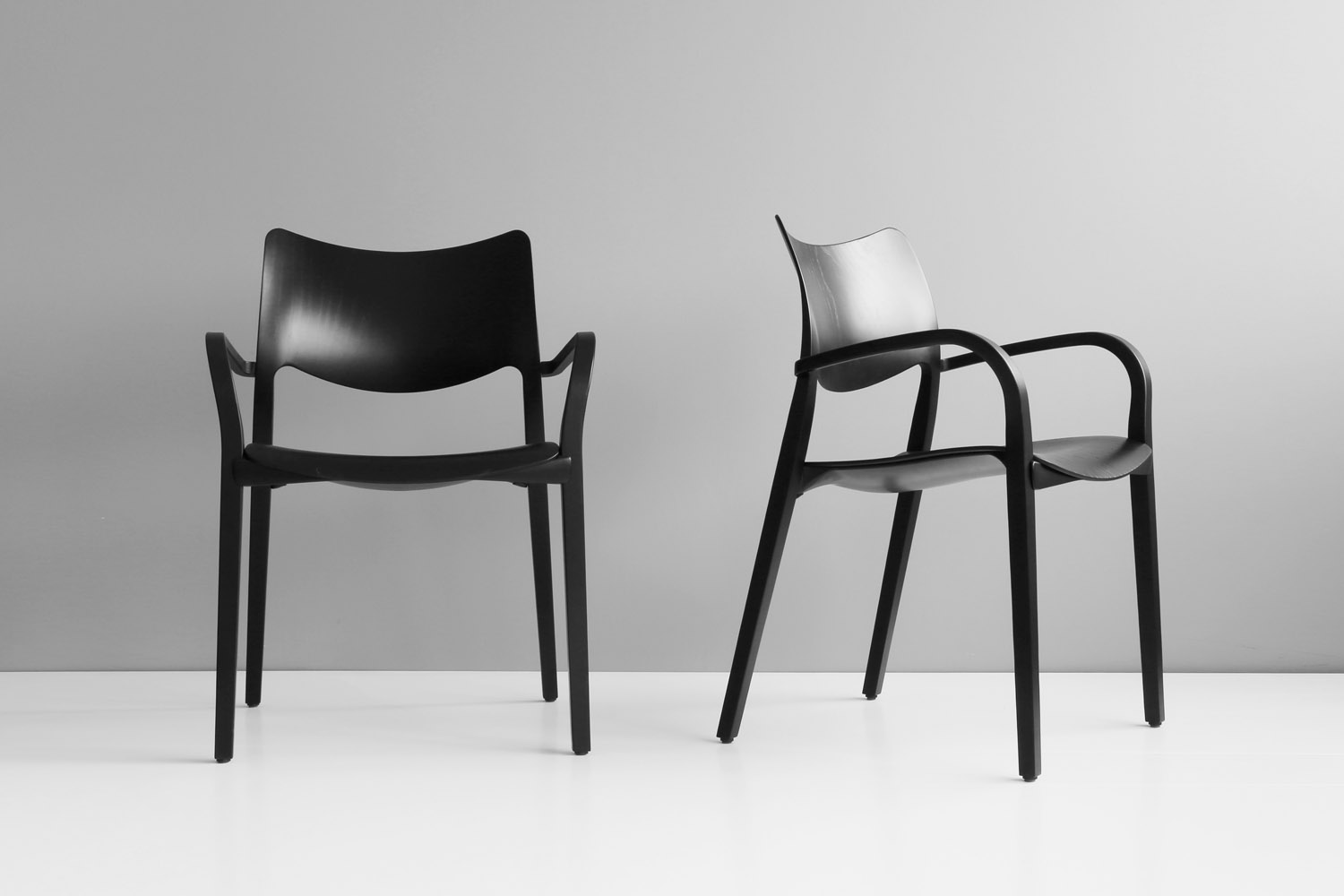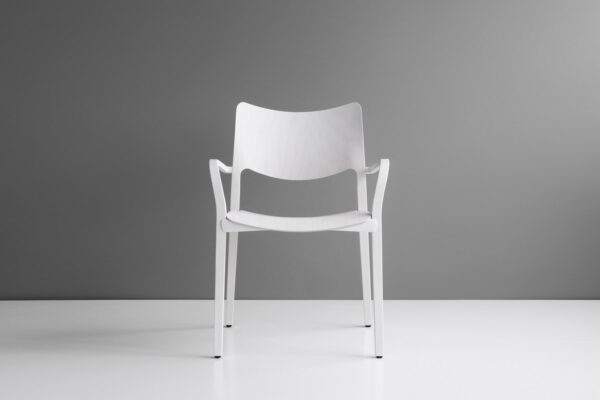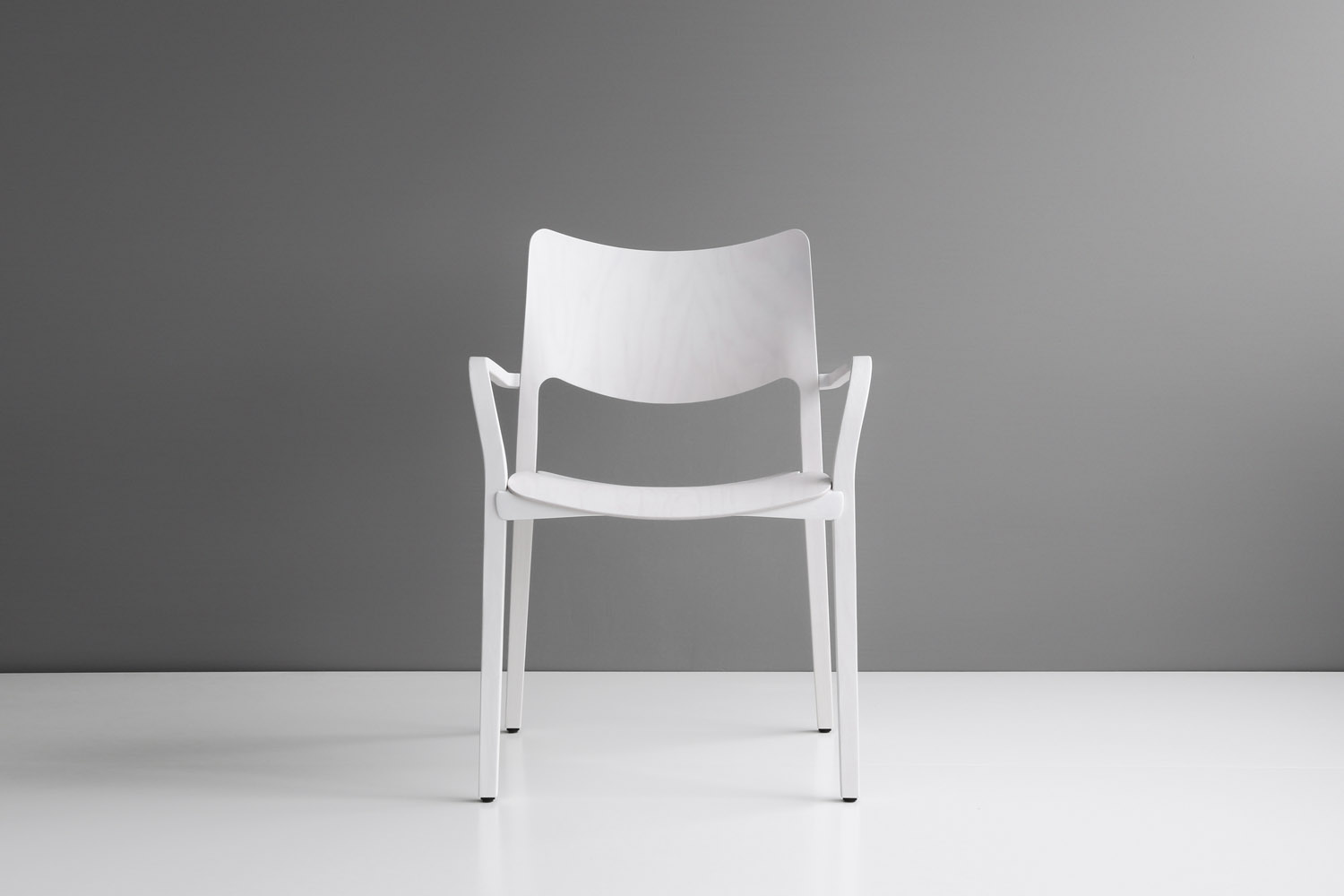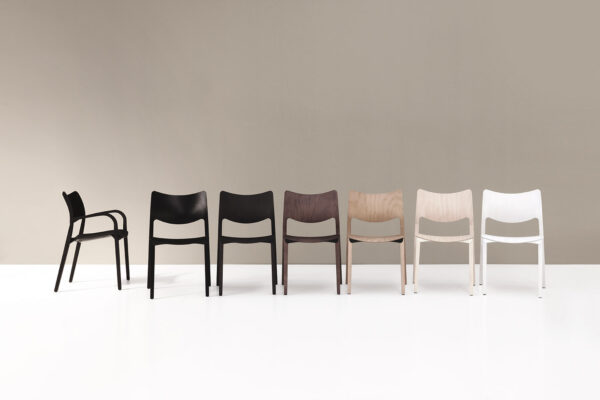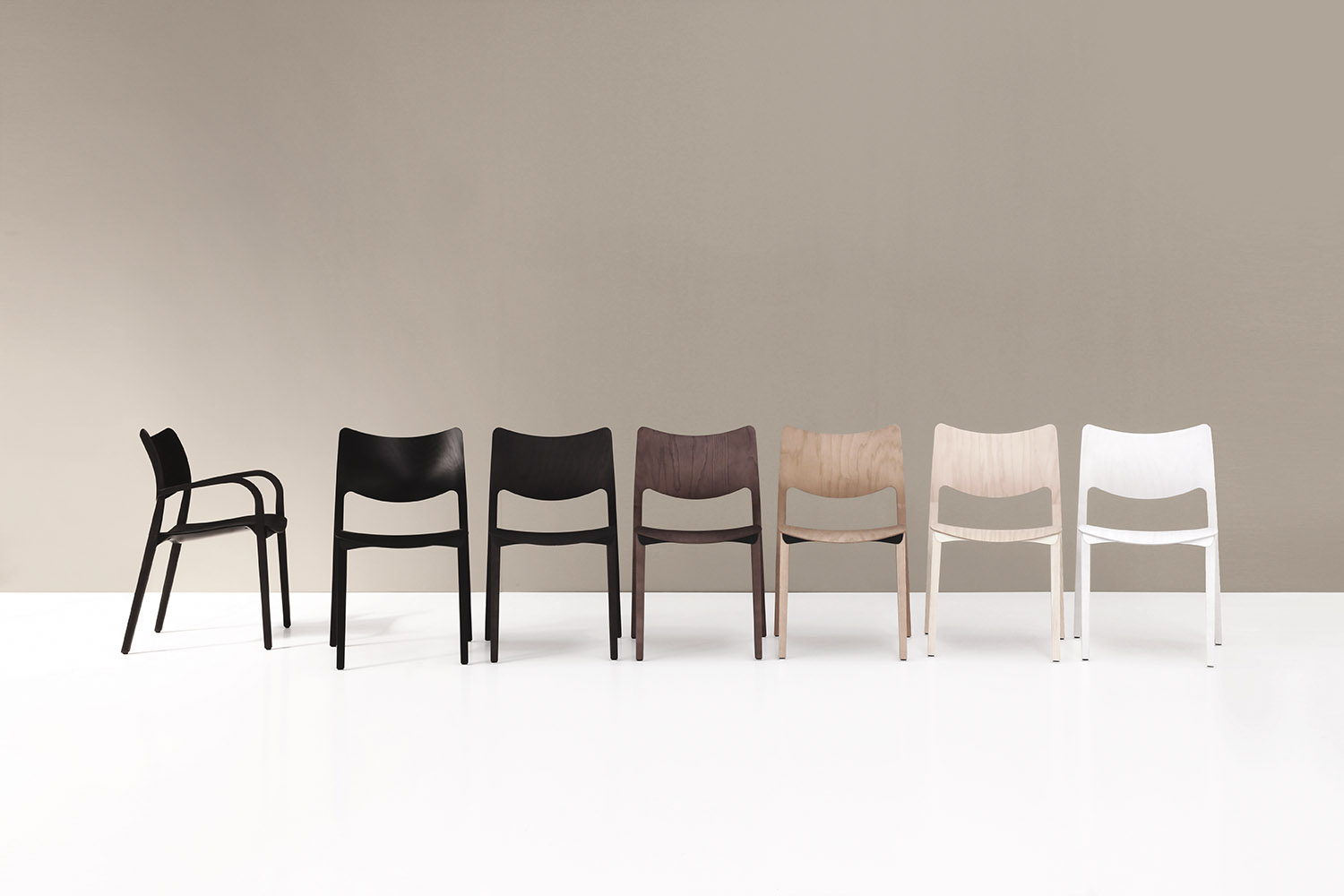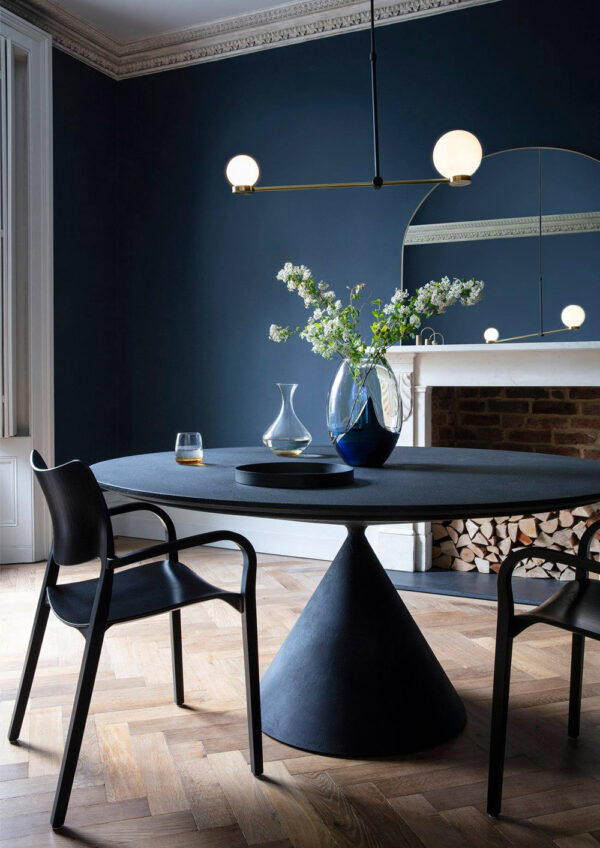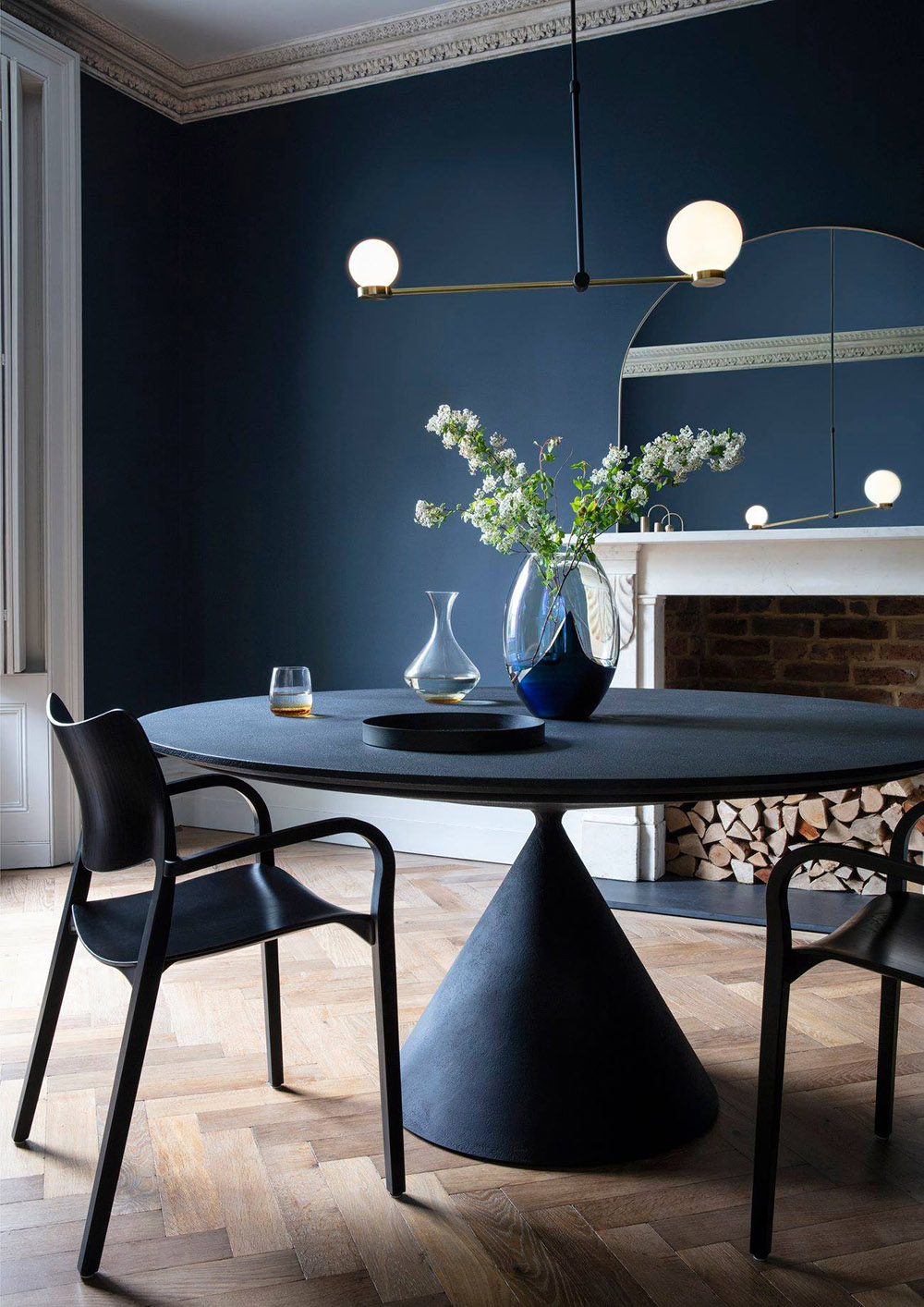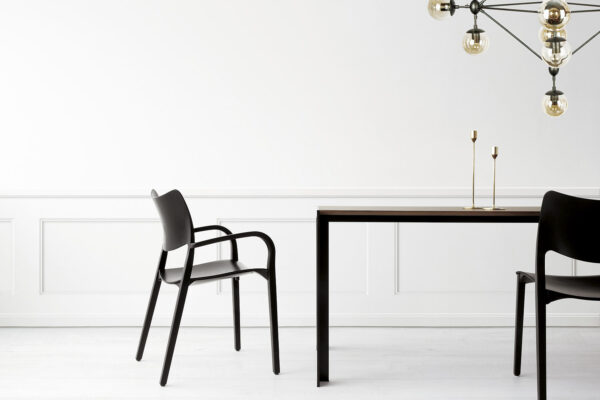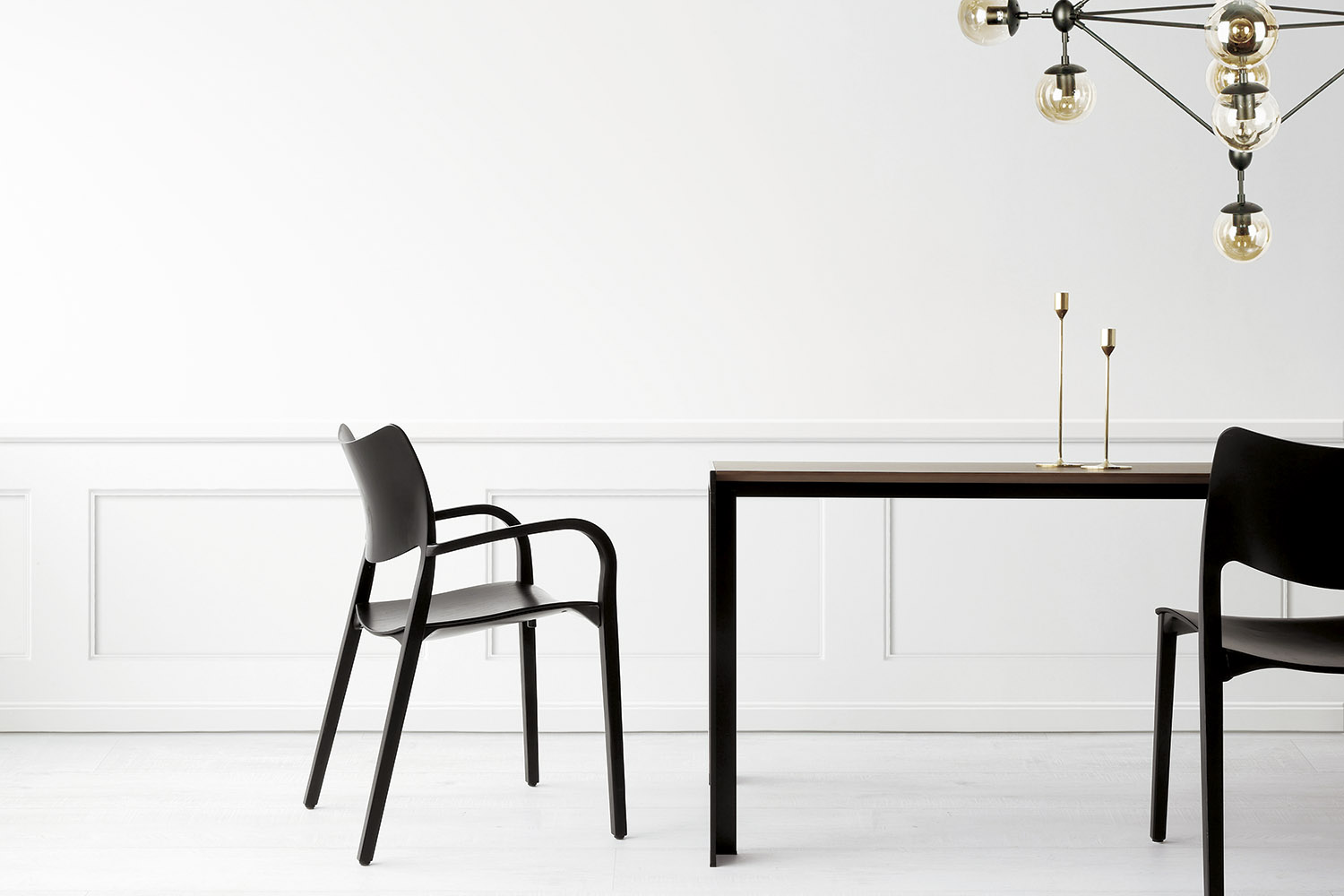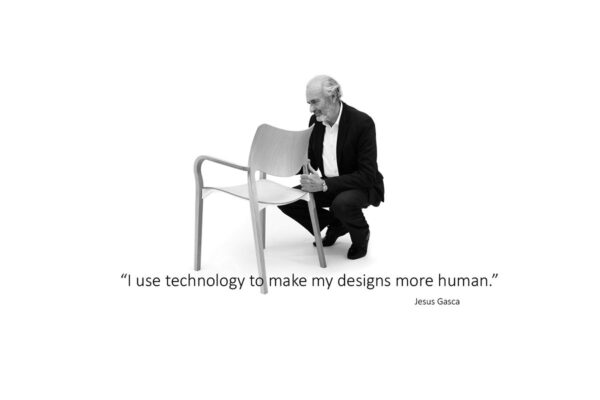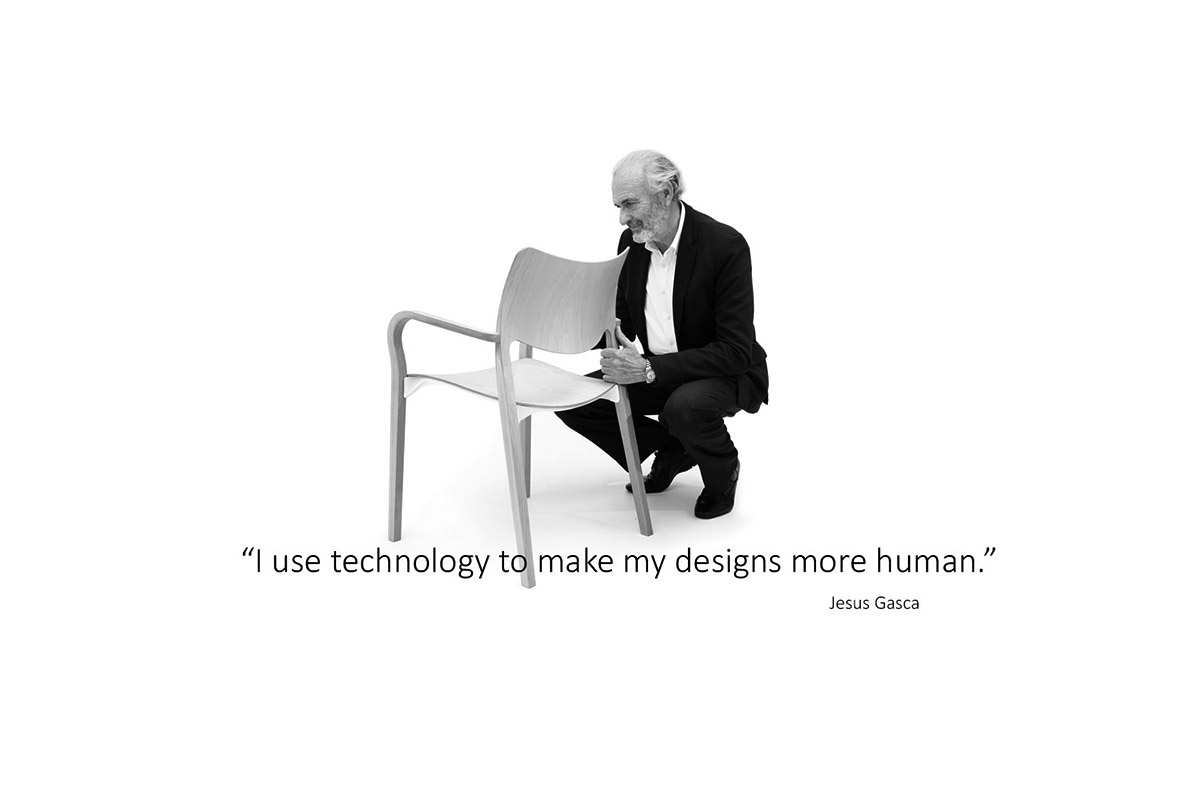 Laclasica armstóll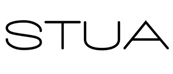 Hannað af Jesus Gasca
fyrir
Stua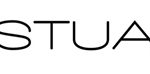 Vantar þig aðstoð eða ráðleggingar?
Laclasica is a wooden chair that combines traditional aesthetics of classical wood chairs, and translates them into contemporary design. Made of wood Laclasica chair is curvy like the human body and mimics its shape to convey its sensuality and cosiness. It seems like Laclasica was always around; but it is a brand new and fresh design, possibly a sign of timelessness. The plywoood seat and back fuse with the wooden legs to create a fluid form of 3D plywood. Beneath the seat, an aesthetic aluminium part strengthens the structure. A wooden chair is the ultimate design, using the noble and natural material provided by Mother Nature. And when combined with modern technology, in a sensual and fluid design, like the Laclasica chair, it becomes a piece of art and a beautiful furniture piece. Laclasica is a stackable chair.
Jesus Gasca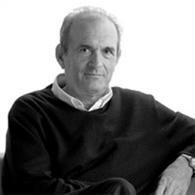 Jesús Gasca is the founder and principal designer of STUA, a contemporary furniture company based in the resort town of San Sebastían, Spain. STUA prides itself on producing a limited range of furniture, with each piece exquisitely executed out of the finest materials. The style of the work can be characterised as Scandinavian with a Mediterranean touch. The company's mission is, "to improve the habitat in which we live, by refining our designs, and using recyclable components and environmentally friendly manufacturing processes." Contemporary pieces of high technology and simple shapes. Always thinking about the function objects have to have, but with shapes that are new and as close to the user as possible. STUA which Gasca founded in the early '80s, has allowed him to develop his own work as a furniture designer. Trained as an engineer, Gasca specialises in technically complex design with attention to detail. Gasca's recent designs include the Onda stool, Globus Chair, Sapporo Shelving System, Gas Chair and the Deneb Collection. He has also collaborated with Josep Mora to create the classic Egoa chair that won the Innovate Design Melbourne prize in 1988. Gasca has received the most important design awards for the Gas chair. The STUA company has been awarded the National Design Award. The most important recognizion to a design company in Spain. "Good design is not ony about beautiful shapes. It always has to be clever in the solution of funtional questions".