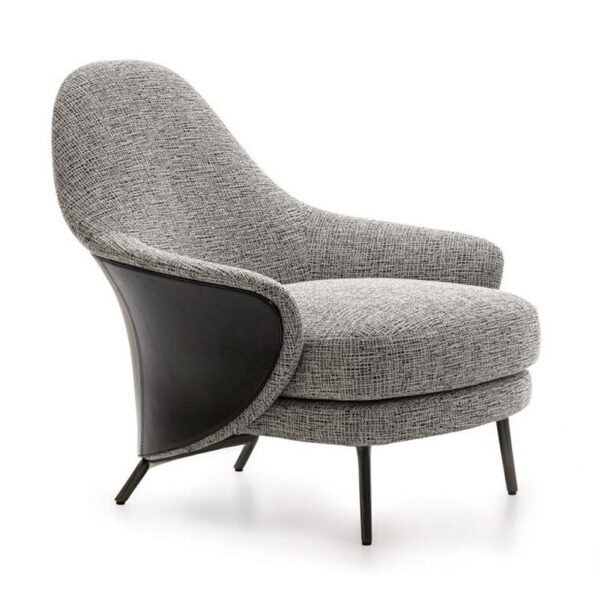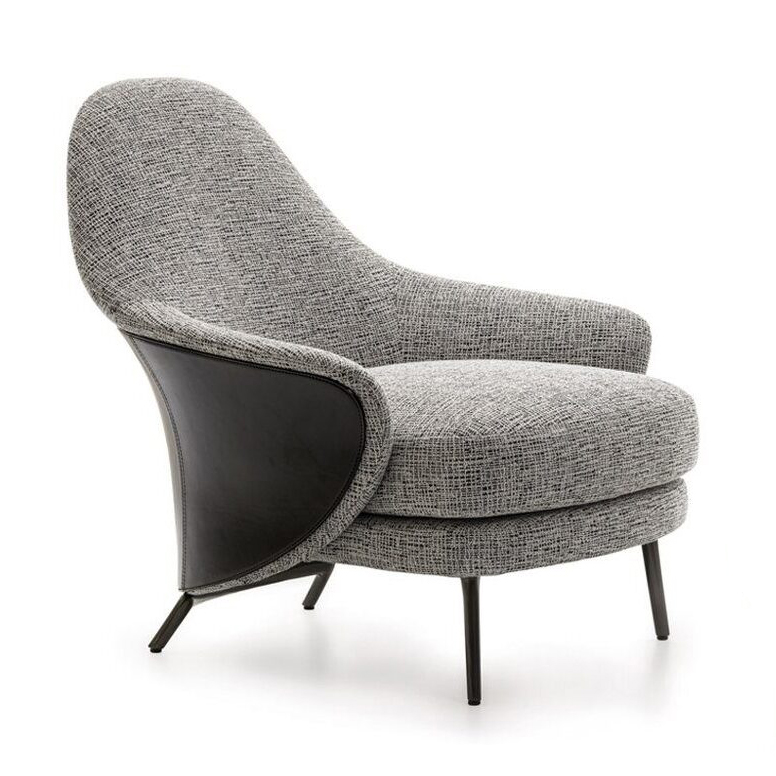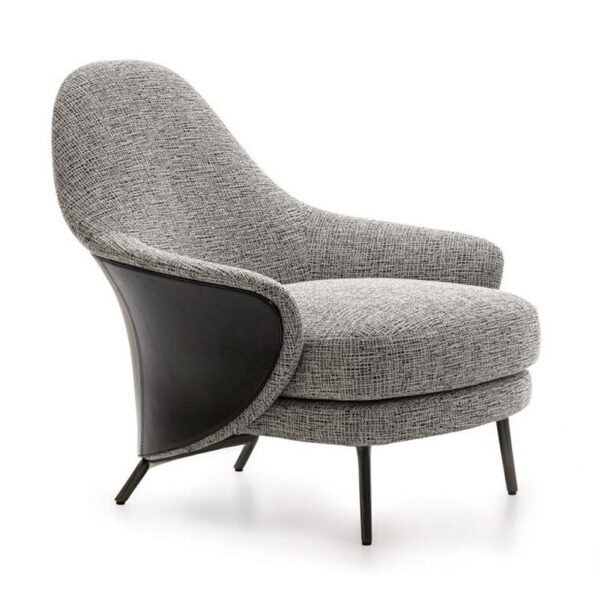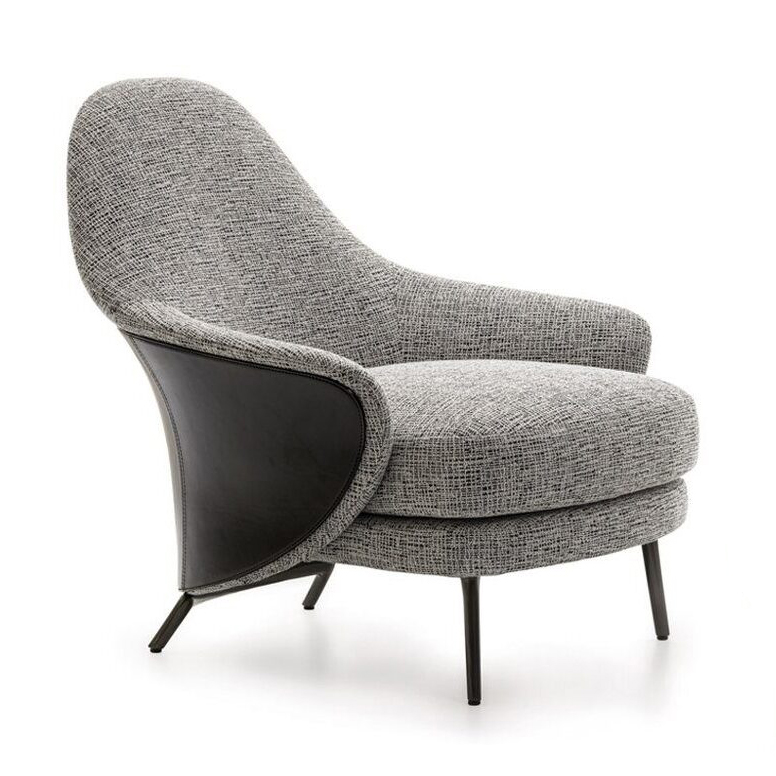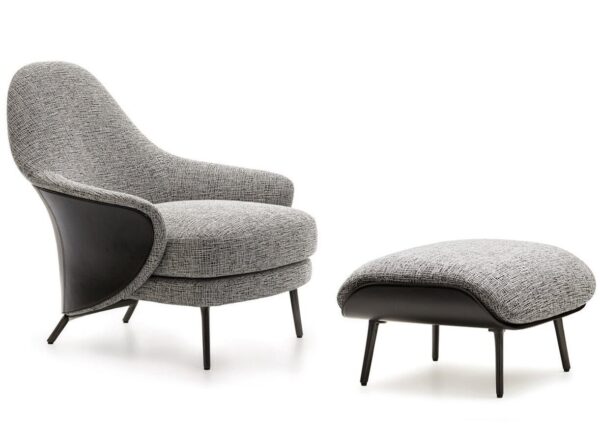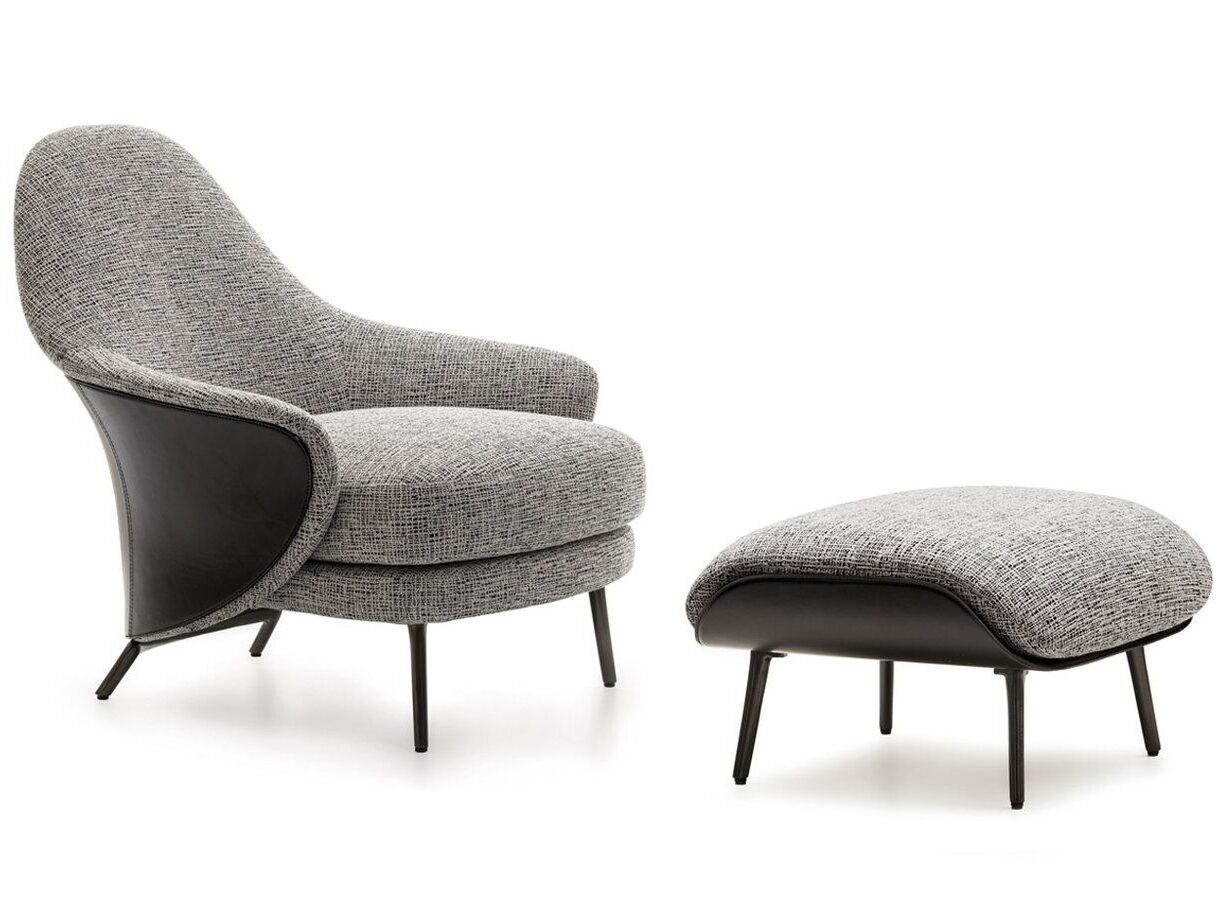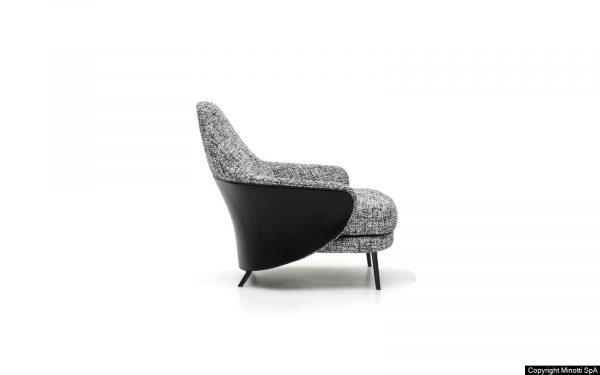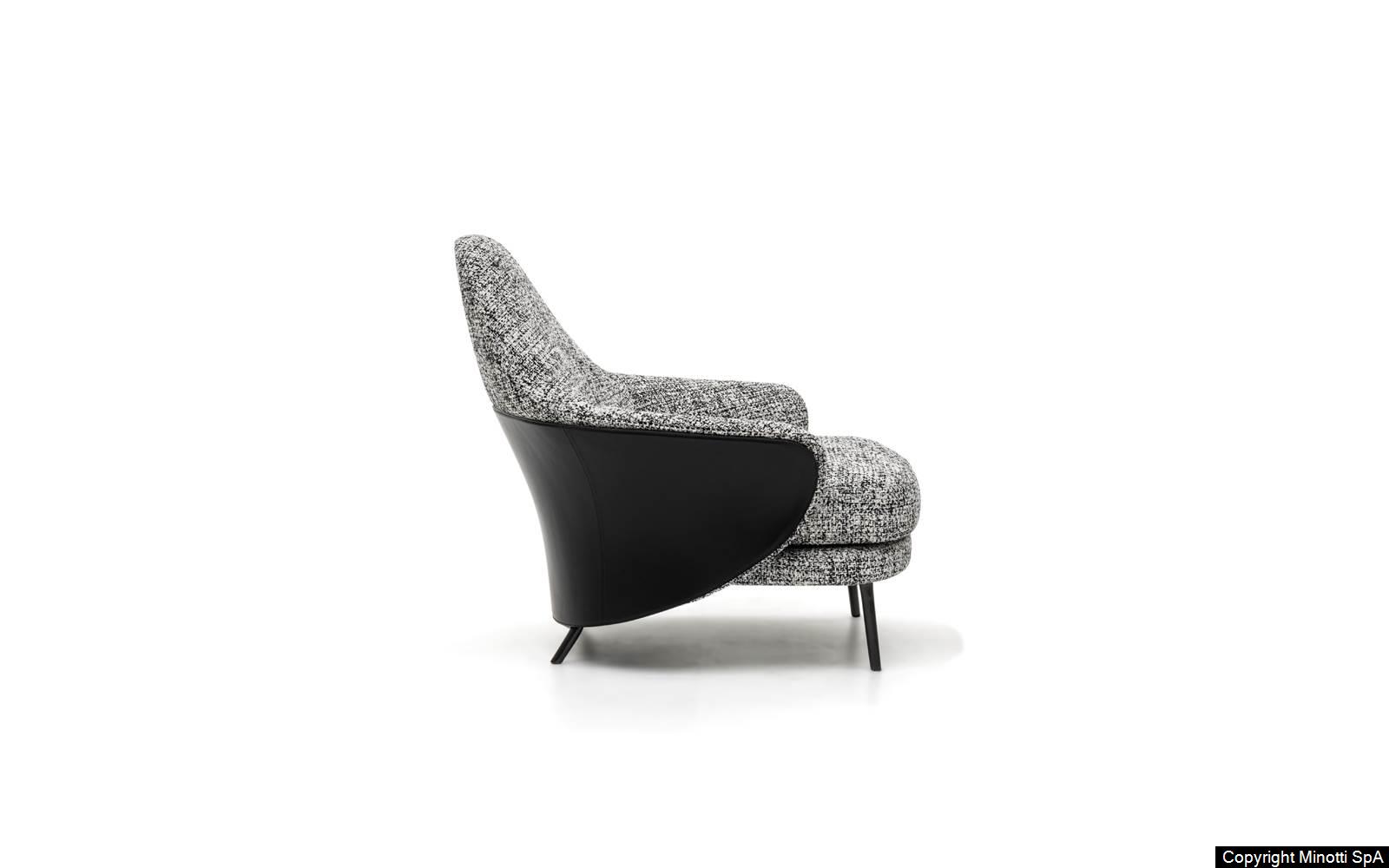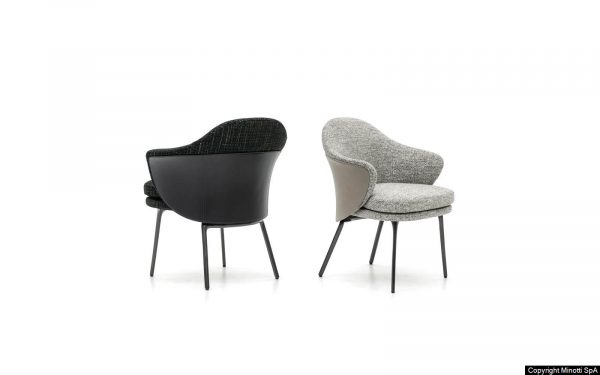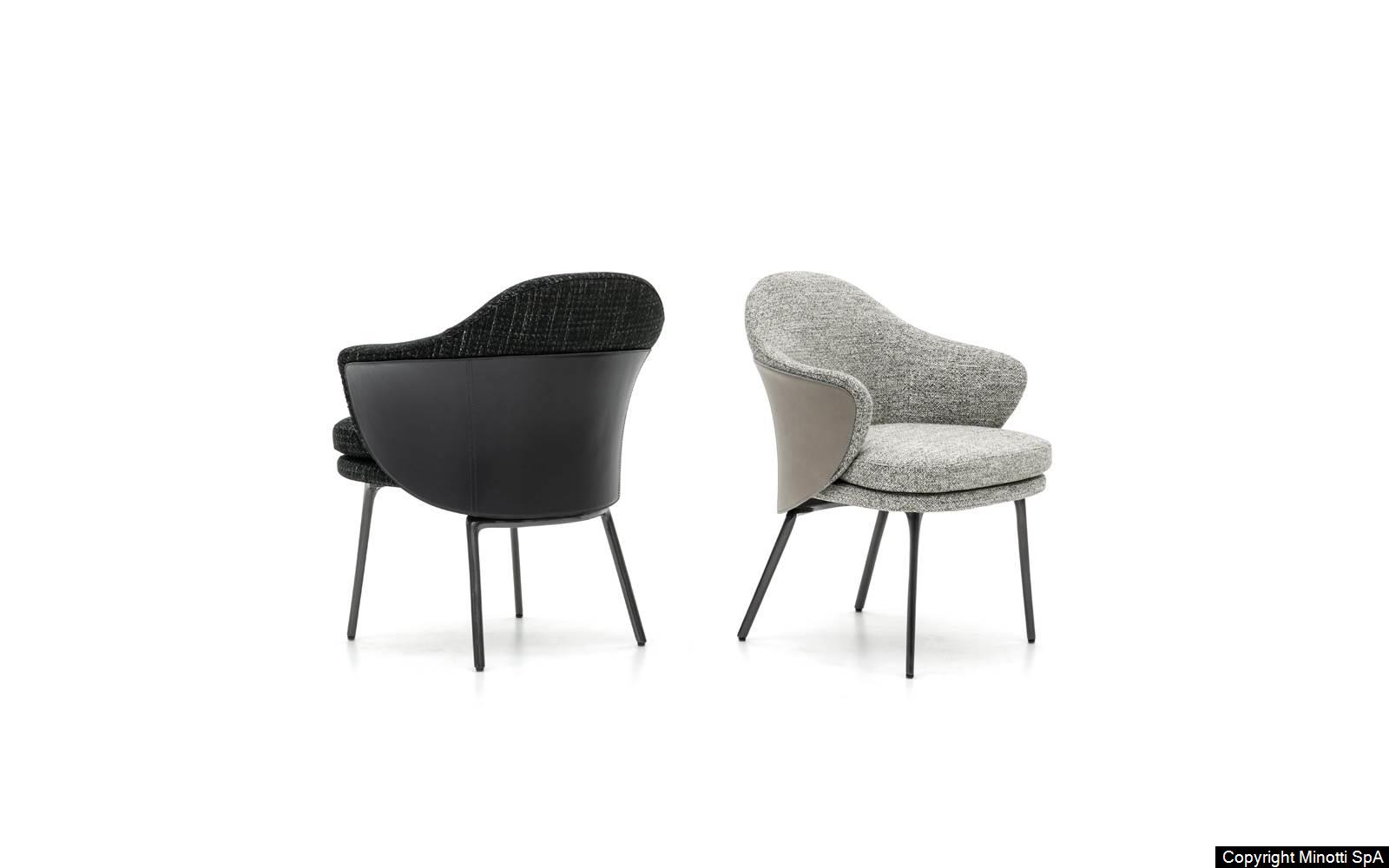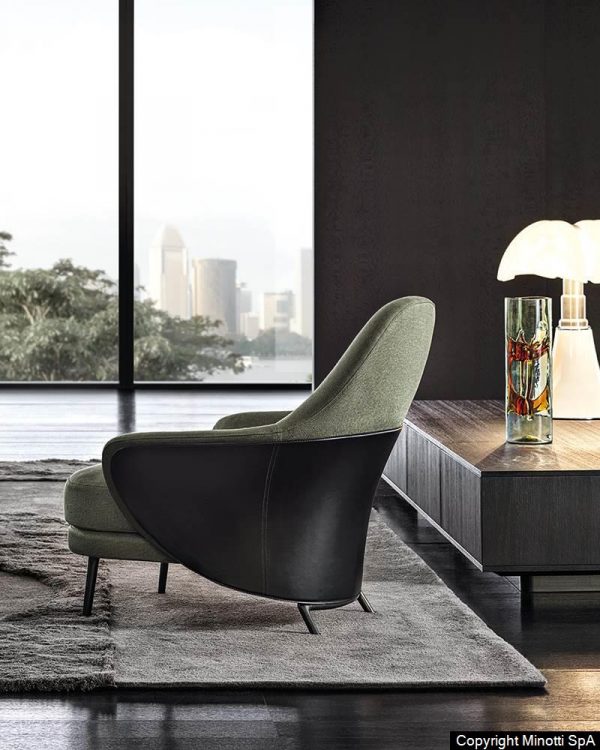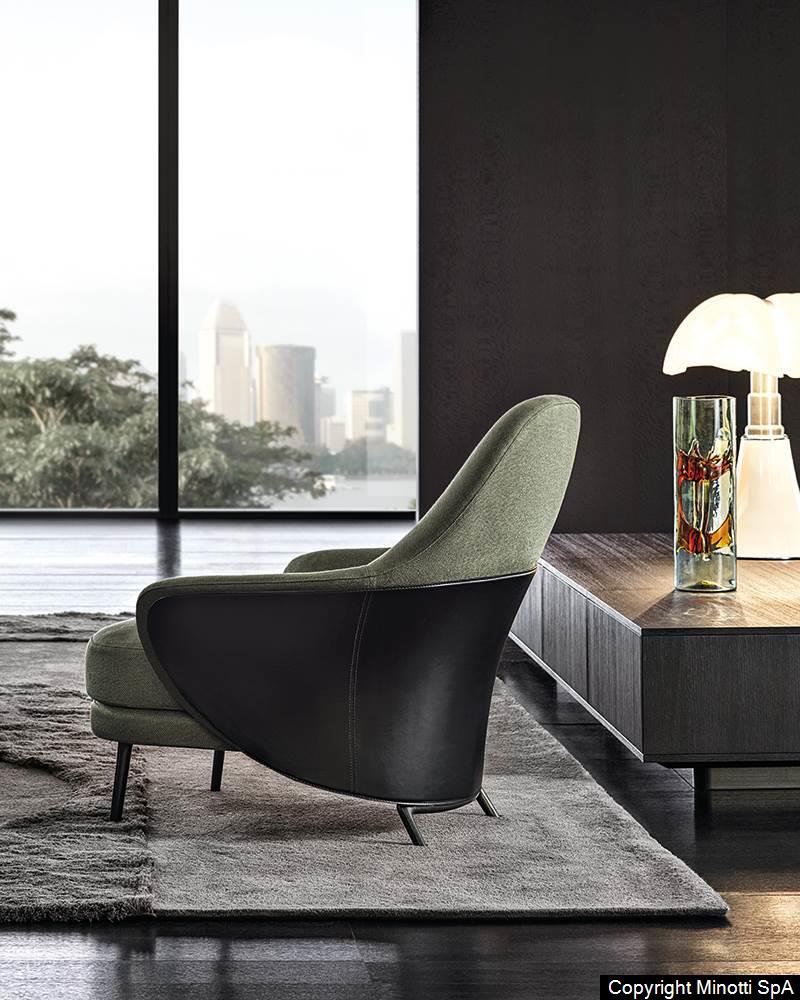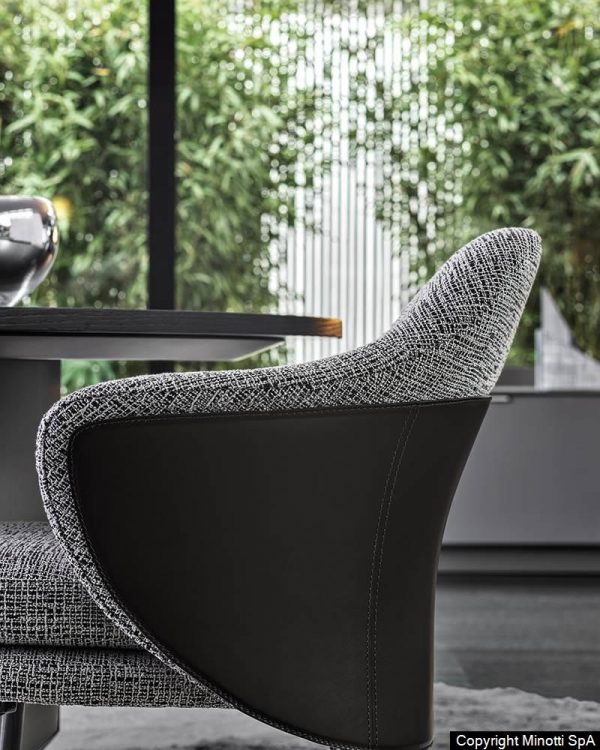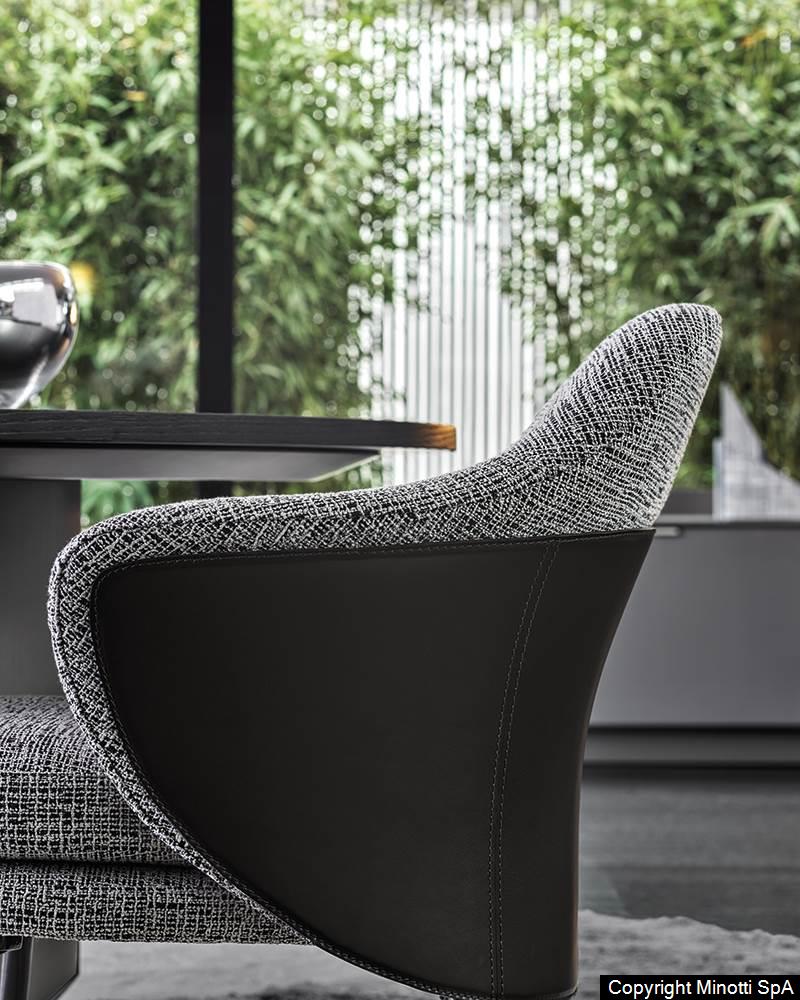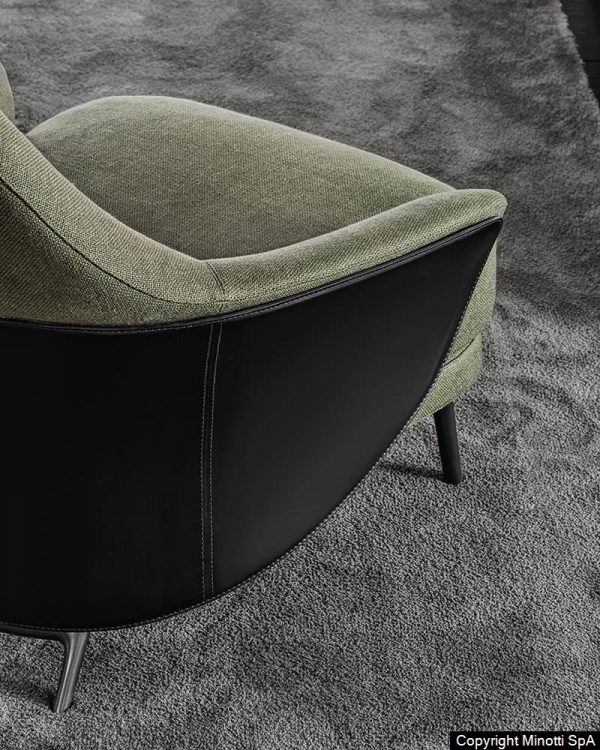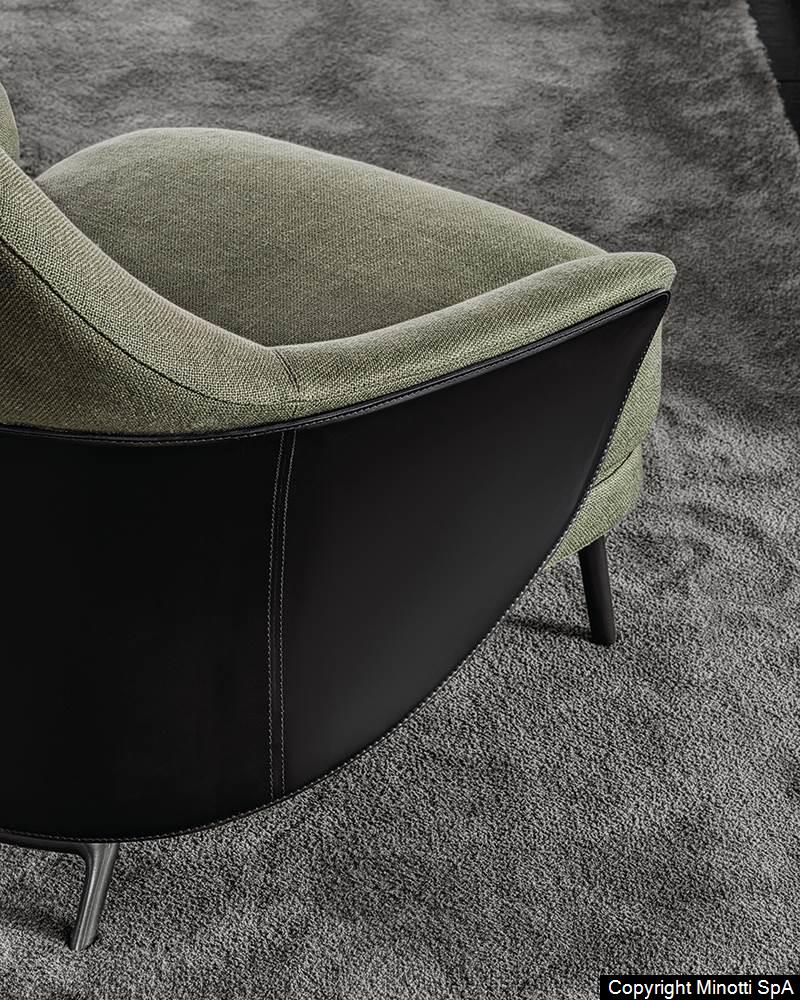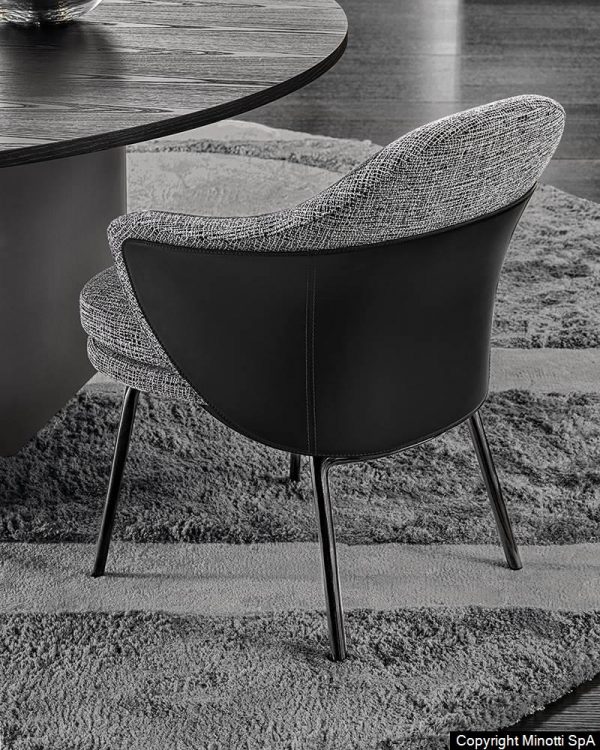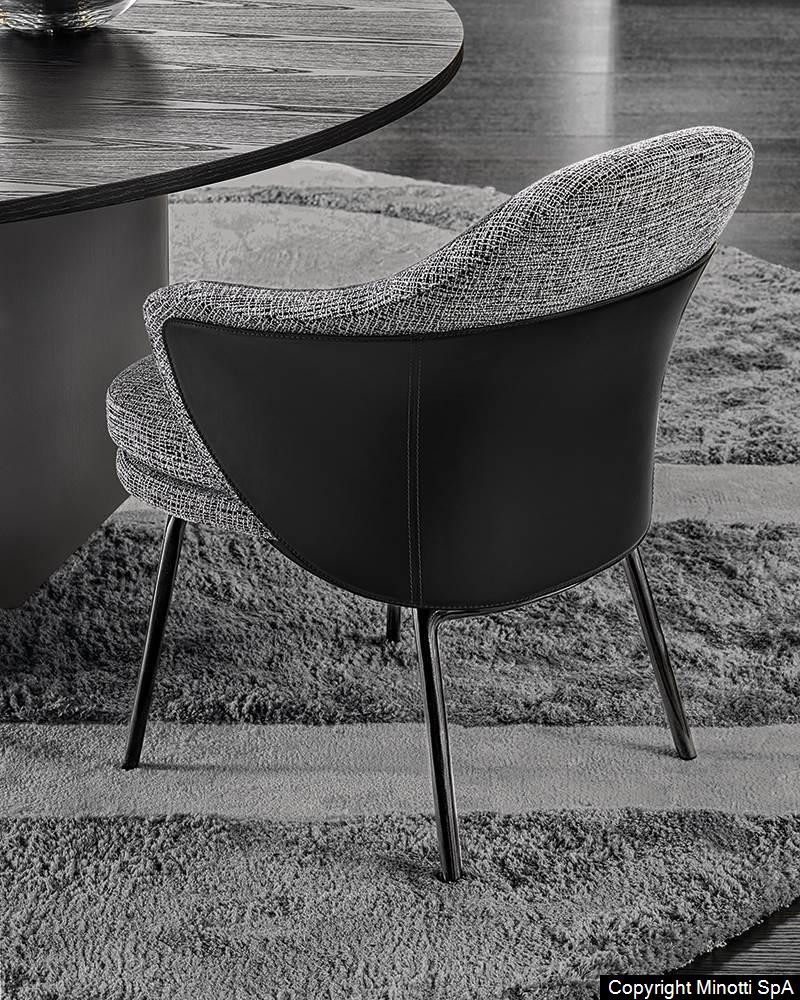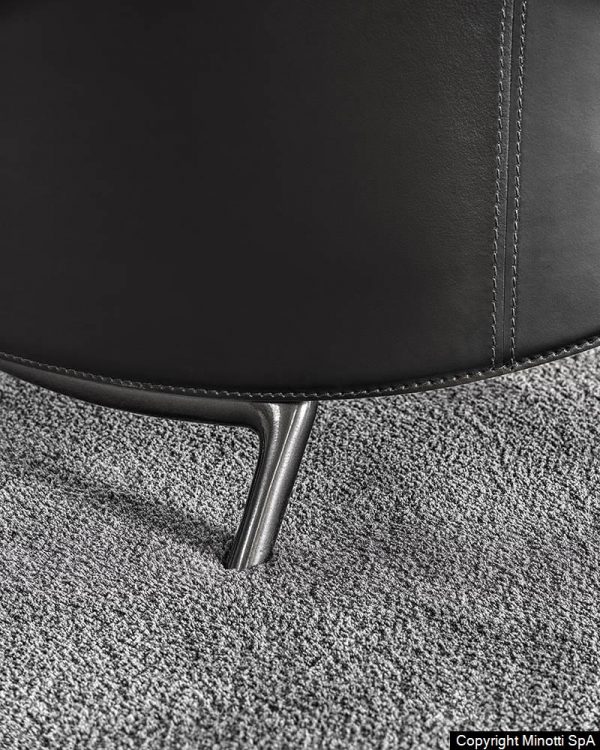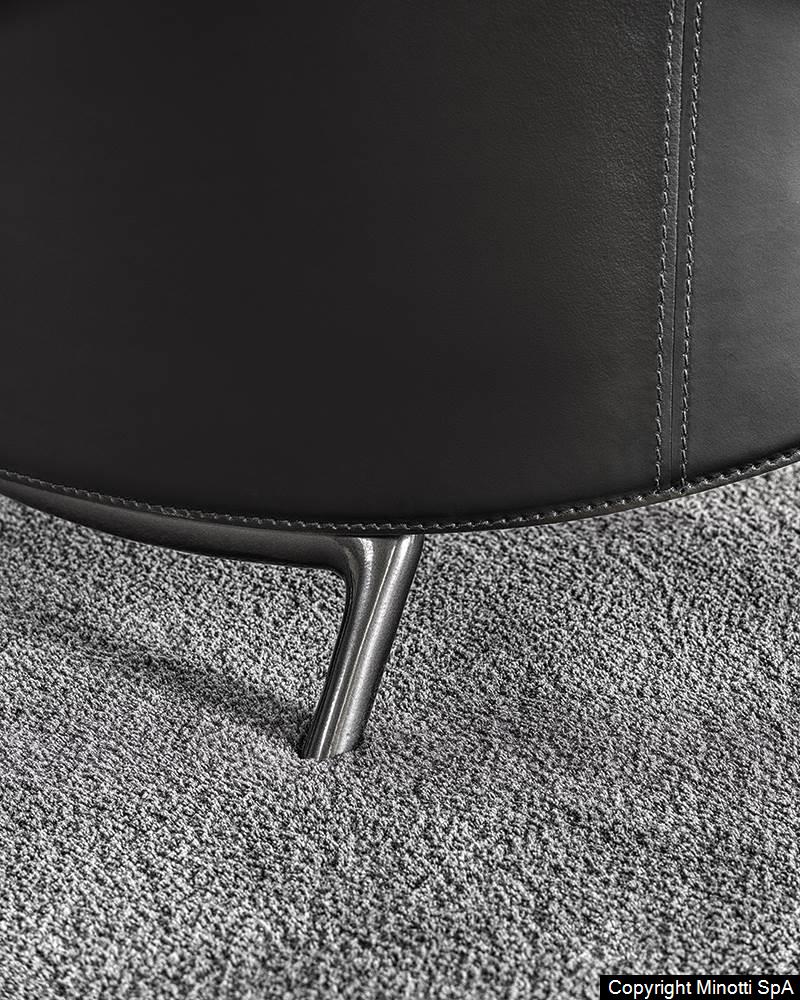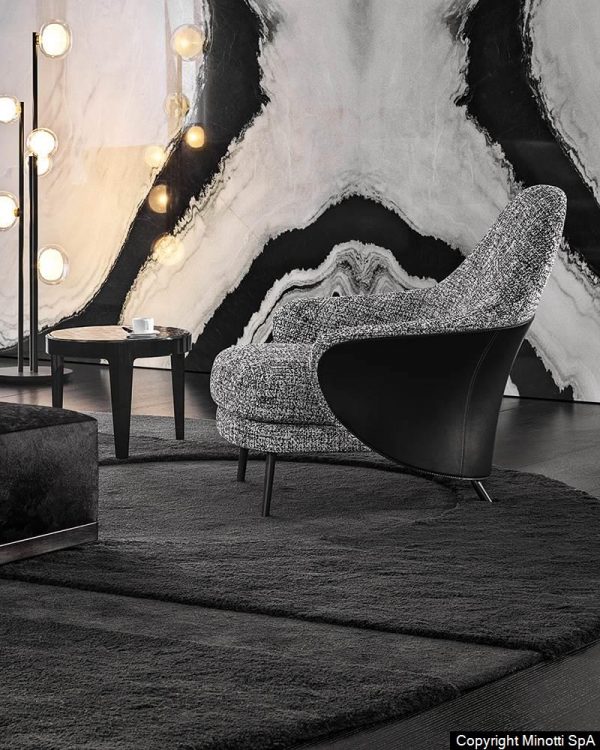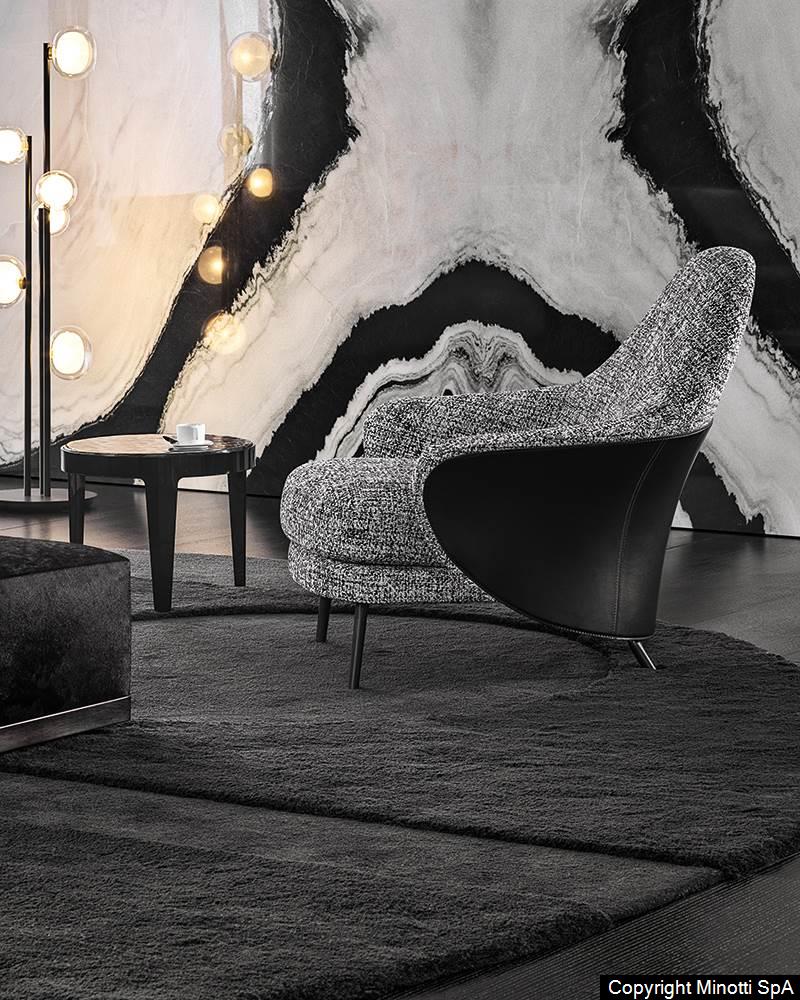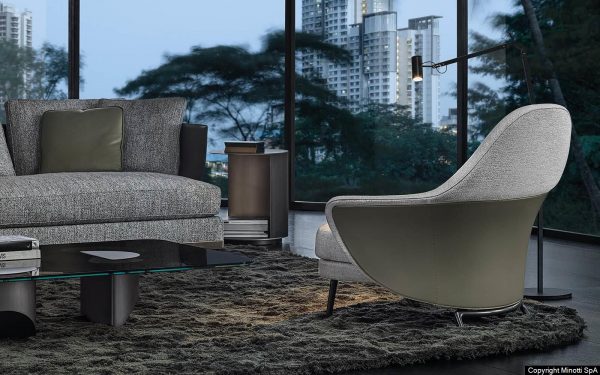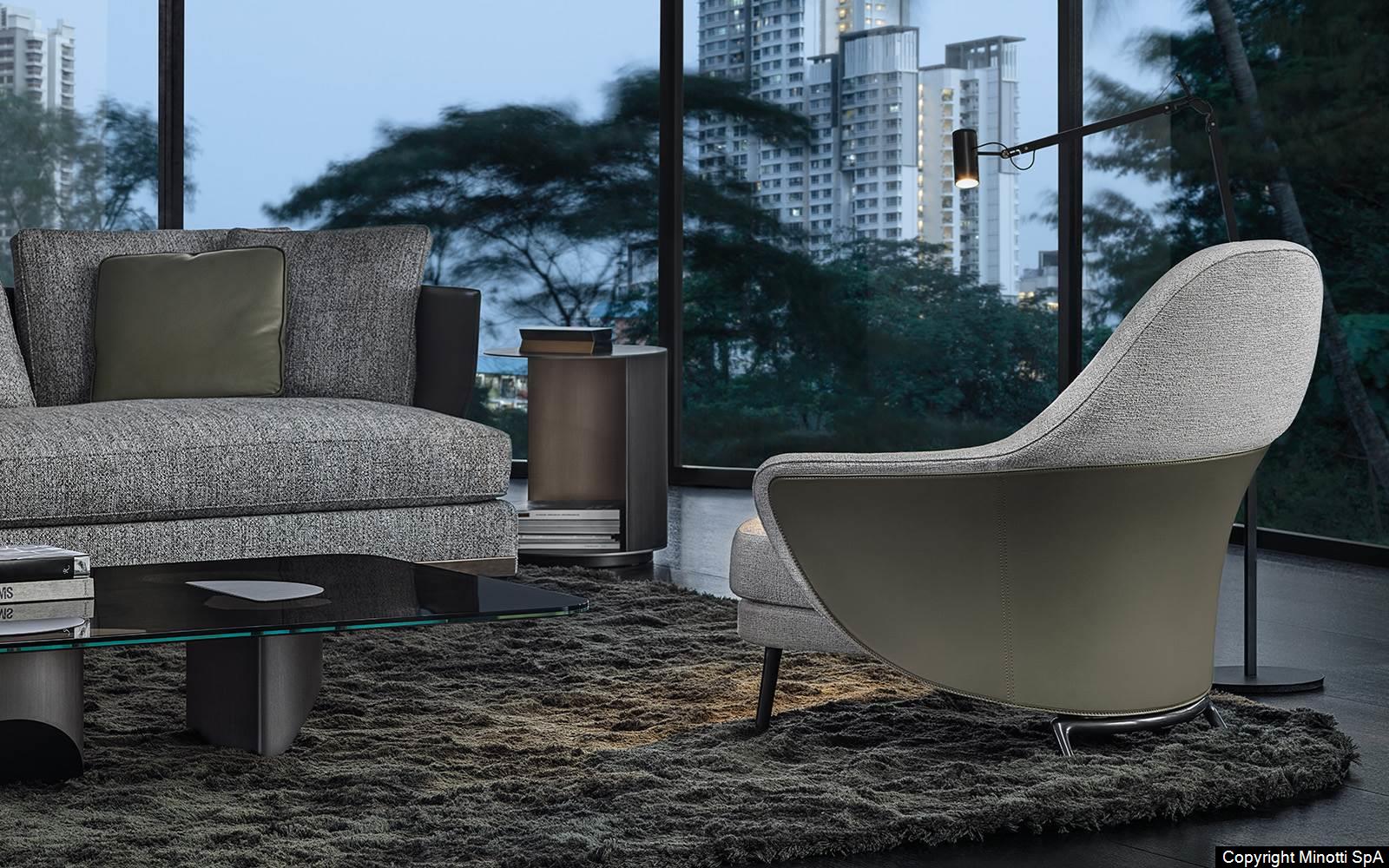 Angie hægindastóll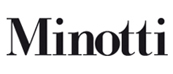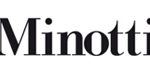 Vantar þig aðstoð eða ráðleggingar?
A saddle hide element designs a wing that embraces the armchair, sustaining the frame like a sculptural bustier, characterised inside by the inviting softness of the seat and backrest. The GamFratesi studio, signing the design, worked on the idea of contrast, emphasising it and juxtaposing the stiff frame of the saddle hide element with the softness of the upholstered part, which can also be seen on the back, so setting the scene for interesting colour combinations of saddle hide and fabric. The legs are in Pewter-coloured die-cast aluminium and a unique bow-shaped frame connects the feet at the rear, emphasising the curve of the saddle hide body. The family of products includes an armchair, accompanied by a footstool, and a lounge armchair, both with the same features but in different sizes. The presence of saddle hide is not only a distinctive feature of the GamFratesi studio's involvement in the creative team of Minotti, but also breathes new vibrancy into a piece with classic forms, offering a palette of different shades.
GamFratesi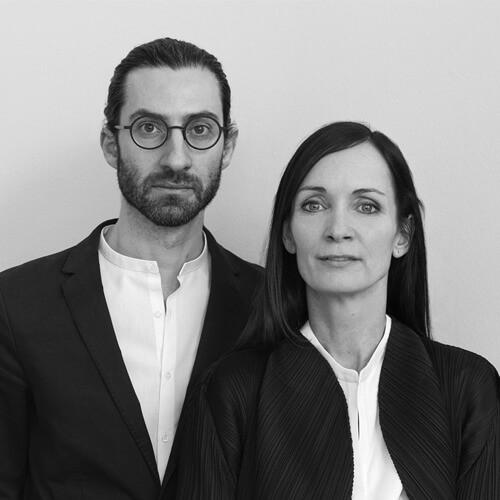 GamFratesi's design takes its creative drive from a fusion of tradition and renewal and in an experimental approach to their chosen materials and techniques. With their dual traditional background, Stine Gam and Enrico Fratesi draw on the classic Danish furniture and craft tradition as well as the classic Italian intellectual and conceptual approach. Understanding a tradition and addressing it actively in the workshop makes it possible to expand on it. From this cross-cultural substrate they create furniture that respectfully reflects tradition while also featuring unique embedded stories, symbols and associations, often expressed in a minimalist idiom. GamFratesi aim to create furniture that illustrates the process and the techniques that created it, and which reflect a persistent exploration of the diverse border zone between harmony and disharmony. Gamfratesi studio was founded in 2006 by danish architect Stine Gam and italian architect Enrico Fratesi. the studio is based in Copenhagen.